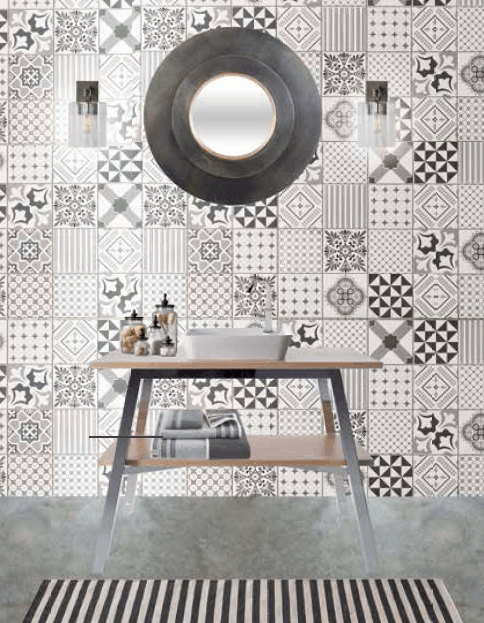 DESIGNER: Negar Reihani is a designer and the founder of Space Harmony.
I LOVE THIS LOOK because it's modern yet rustic and comfortable.
HOW TO CREATE THIS LOOK This look could be recreated with a neutral wooden vanity and plain flooring to complement any busy pattern tile. Alternatively, you can have busy-patterned floor tiles with a neutral vanity and walls.
Vote for Negar's look here for a chance to win a Cape Cod washbowl!
Save
Save
The following two tabs change content below.
With over 20 years of experience within the design industry, the founder and principle designer Negar Reihani is celebrated for her timeless and elegantly simple approach to creating high-end, polished interiors that evoke a broad range of design sensibilities and distinctively reflect the tastes and lifestyle of her clients. She began with a career in graphic design, building a successful and thriving company that provided design solutions for many national and international companies. After 15 years at its helm, her latent passion for interior design lead Negar to fully realize a life-long dream and launching Space Harmony in 2008. Since then, her work has been recognized and featured in many national publications as well as nominated for Georgie Award. She has repeatedly won the Best of Houzz Award for most popular designs and highest level of customer service. She has positioned herself as a strategist and style-maker within the industries of Interior Design, delighting her clients with her creative finesse and perfectionism.
Latest posts by Negar Reihani (see all)