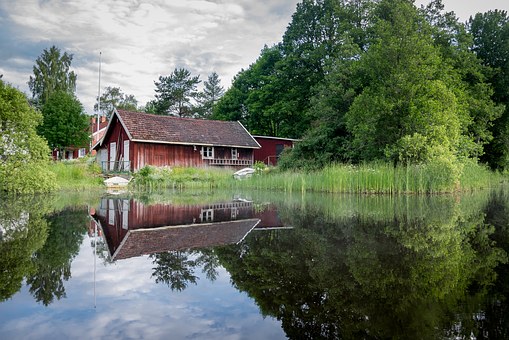 As those gloriously long, lazy, hazy days of summer are upon us, thoughts naturally veer toward soaking up the heat at a vacation retreat. But of course, like everything in real estate, recreational properties come with a whole picnic of decisions to consider. Let's start by narrowing the focus in finding that dream haven!
LOCATION If your job is demanding and encroaches on your weekends, ask yourself if a 3 to 4 hour drive is really feasible. Isolate a vacation area that you can comfortably get to and from to begin your search.
SEASONALITY Many recreational or vacation areas are hard to reach in winter. Some are water access only and many have self maintained roads. Figuring out if you would like to use the property year round or potentially retire there is important.
WINTERIZED OR NOT Along with year round access, it is also key to establish if the structure has been winterized and is useable year round. While non-winterized units are usually much cheaper in comparison, some are very difficult and expensive to convert later on if circumstances change, such as retirement, and of course there is always the annual opening and closing ritual which is a bit more involved with a non-winterized cottage.
WATERFRONT TYPE The type of waterfront you choose deserves very careful consideration as it is probably one of the most impactful features to your enjoyment. Things such as depth at the shore or dock and whether it is a sand, pebble or stone beach are important especially with a young family and the elderly. Whether it is a motorized or non-motorized body of water for boat traffic is crucial for noise tolerance in summer but also for snowmobile traffic in winter.
Text by Joe Mancuso
The following two tabs change content below.

Joe Mancuso is an award winning realtor in the Toronto Area. He brings a wealth of business experience to the table from building and renovating here, to handling commercial properties in the US and producing Green Building products in Shanghai. Joe has always believed that the fundamental goal revolving around property is that it suits the clients needs and aspirations. Simply put, his best tip is "whether you spend $5 or $5 million on your home, it is essential that you are satisfied. The reality is that in the end, when all is said and done and everyone else goes home, you have to live there. It's your home, so it is important that you like it!"

Latest posts by Joe Mancuso (see all)