When choosing between renovating vs. relocating, it is essential to consider all options. Pinpoint your current needs that are not being met by your home and ask yourself if a reno would fill those needs. We've compiled our favourite renovating ideas to help you decide whether you should renovate or relocate.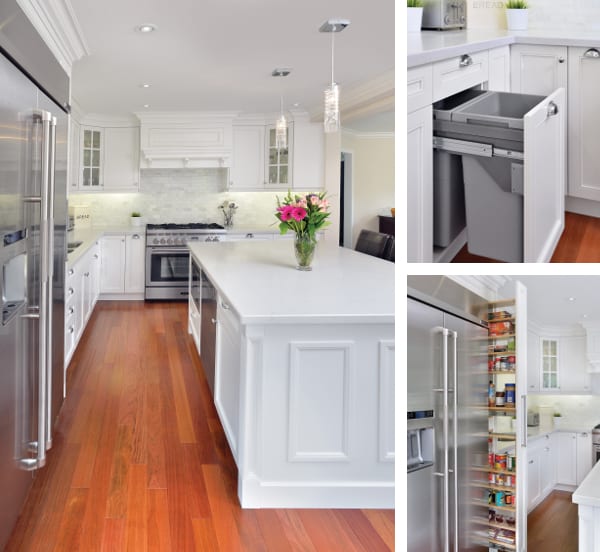 1. Maximize Kitchen Storage
Invest in custom cabinetry designed to make the best use of each available storage space and you'll enjoy an organized, functional kitchen for years to come. Here, unused space beside the refrigerator becomes extra pantry space, and garbage and recycling containers remain out of sight but still easy to access.
Space by ATD Contracting Services, www.atdcontractors.com, Photography by Larry Arnal
As Seen In Canadian Home Trends Magazine Colour & Trends 2015