This twenty-five hundred square foot home is a real standout, with its front facade of glass and its towering three story height, nestled amongst the trees of midtown Toronto. The homeowner and I wanted to create a home that is both modern and functional with hits of colour and warmth.
Text by Shirley Meisel, Photography by Stephani Buchman, As Seen In Canadian Home Trends Summer 2013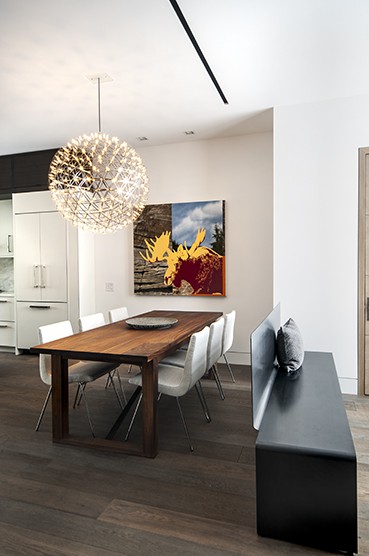 Defining Spaces
Being an open-concept design, we needed to define the various spaces on the main floor; however, we felt that any walls - even glass - would feel obtrusive. We custom designed the front hall bench to separate the entrance from the dining area. A great solution for a tricky spot without obstructing the view from the magnificent front windows.
Source Guide: