I LOVE THIS LOOK because I really enjoyed mixing and matching different styles of furniture and accessories. I love the juxtaposition of the sparkling crystal chandelier with the rustic desk and cozy, wool rug. Touches of gold add a little glamour and sophistication to the room.
About the Designer: Amanda Evans, Principal Designer of Twenty One Two Design, received a Diploma of Interior Design from BCIT.
VOTE FOR THIS DESIGN BOARD FOR A CHANCE TO WIN THE CHANDELIER!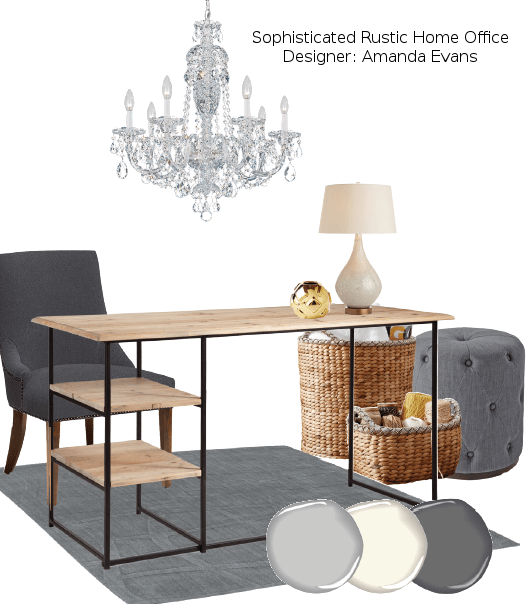 Amanda's Design Board
HOW TO CREATE THIS LOOK: Combine rustic materials like wood and iron with gold and crystal elements for a touch of glamour.