This March, I entered in the Urban Barn Design Challenge at the National Home Show. As one of the four designers, I was given the challenge of designing a living room. Each one of us was given a $4000 budget to design a 150 square foot room purchasing items solely from Urban Barn. It was a challenge indeed, especially since Urban Barn just launched their new spring collection. There were so many beautiful new furnishings, accessories and colors to choose from. Very overwhelming and sounds easier than it looks!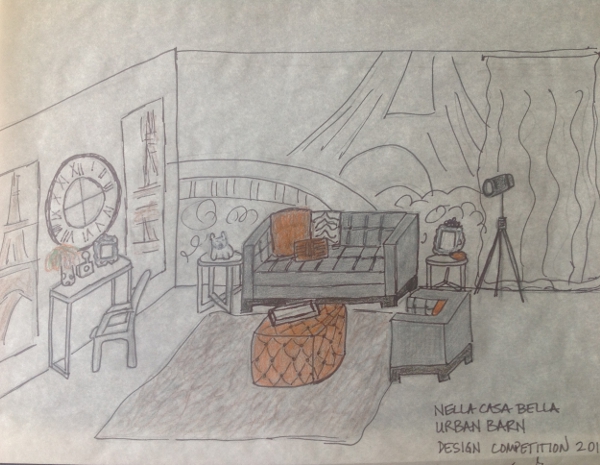 During a visit to Urban Barn, I was inspired by the Paris and London sequenced pillows, the Paris and England Night Scene artwork, Antique Flash Camera, Sitting French Bulldog, Directeur Floor Lamp and the Paris Travel themed room became more apparent. One of my statement pieces in this design was the Echo Wall Clock. It definitely was a splurge but its grand scale with mirrored back and roman numerals made such an impact and really went with the old world meets modern day Paris feel.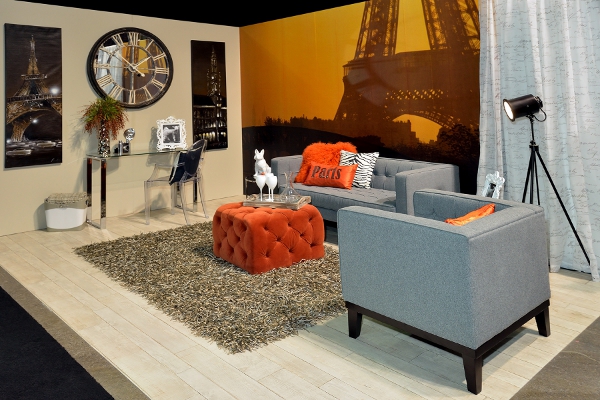 My goal for this room was to create the feeling that one was sitting in a Paris hotel living room enjoying the Eiffel Tower scenery while sipping on wine or champagne.
The National Home Show continues until March 24, 2013 and my booth # 5257 is located in the Urban Barn Design Competition next to the Remax VIP booth. You can't miss the Eiffel Tower!
Salut!
Nella Deluca
Nella Casa Bella Staging Solutions & Design