Designer Laura Stein shows us this year's top design trends.
If you could choose one city in the world to find the latest trends in design and décor, it would be la Ville Lumière. Paris – the City of Light, the centre of fashion, and the home of Maison & Objet, one of the world's largest design and décor shows. This fall, thousands of designers, artisans and manufacturers from around the globe descended on Paris to display their wares and peruse the latest trends in home décor. I was lucky enough to be among them. Undoubtedly, not every global design craze I discovered will make it to our shores, but I found five standout 2013 trends that we will surely adore. – Text Laura Stein
Trend #1 WHITE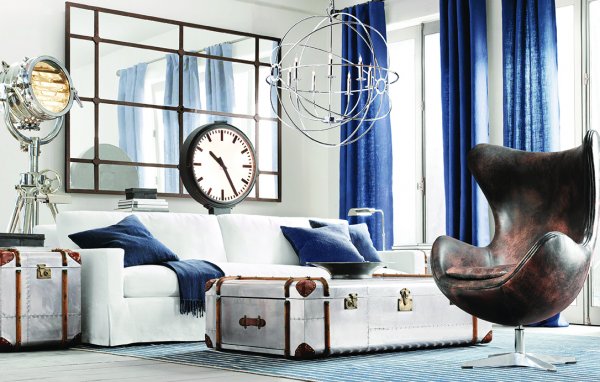 Image 1 of 5
Using white as a backdrop is the perfect way to balance colour and let it shine. Whether you choose a cool crisp white or something warm and creamy, white is always clean and elegant. Keep your whites from looking flat by incorporating a variety of materials and lots of texture. Photo Caption: Belgian Track Arm Slip Covered Sofa Photo by Restoration Hardware
The following two tabs change content below.


Latest posts by Laura Stein (see all)