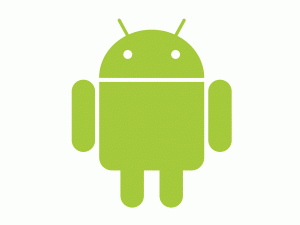 A few months ago, my partner surprised me with a new cell phone – a Sony Ericsson Experia Arc which runs Andriod. Since then, I have spent a great deal of time searching the Andriod Marketplace for new apps. It is amazing what you can all do with a smart phone – the selection of apps is endless!
Here are a few of my favorite apps for home decor enthusiasts.
IKEA Catalog App – This free app puts the complete IKEA catalog at your fingertips. You can share your favorites with your friends on facebook, twitter or email and the app also includes a store locator.  For IKEA fans – there are also apps available that allow you to search and view assembly instructions for your IKEA products.
Colorsmart by BEHR for Mobile – This is a great tool for anyone planning a renovation or painting project!  You can test out color schemes in various room settings, share your results with your friends for feedback and browse BEHR color collections. You can take a photo and the app will help you find the paint color to match. A paint calculator is also included with this app.
Handy Construction Calculator: This app includes 27 different calculators. Quickly and easily calculator the supplies you will need for your project. Some of the 27 calculators include:
Aggregate (Round/Rectangle)
Asphalt
Baluster
Board Lineal Foot
Brick Block
Circle Solver
Concrete & Rebar (Round/Rect)
Crown Molding
Drop Ceiling
Drywall
Flooring
Framing
GPS Measure (experimental)
Insulation
Paint
Rafters
Rise Run Angle
Roofing
Sheeting
Squaring
Stairs
Tile
$ SqFt/LinFt Cost Estimator
Drill Bit Speed/Hole Chart
Home Depot Canada App – Home Depot has an official app in the US but a Canadian version is not yet available. This app, made by a third party, allows you to browse the Home Depot catalog, special promotions and do it yourself videos.  It also has a store locator feature.
Carpet One QR Scanner:  This free app offered by Carpet One lets you scan QR codes with your Android phone. This comes in handy when you'd like to take advantage of the QR codes that are starting to become more common in home decor advertisements and product packaging.
3D Interior Room Design:  This is a fun and useful app to help you visualize your new space.  Design your space in 2D and then design in 3D. Includes paints, flooring, wallpaper, mouldings, windows, doors, curtains, fireplaces, artwork, brick, area rugs and more.
Do you have a home decor app on your phone that you absolutely can not do without? Leave a comment and let me know about it!
The following two tabs change content below.

Crystal Williams
As Online Editor for Canadian Home Trends Magazine, Crystal has a passion for design and decor. She enjoys browsing the web to find new, exciting decor ideas, DIY projects and unique products to share with her readers. With formal training in graphic design and a background in the event planning/design business, Crystal looks at design from all angles to give readers a fresh perspective.

Latest posts by Crystal Williams (see all)