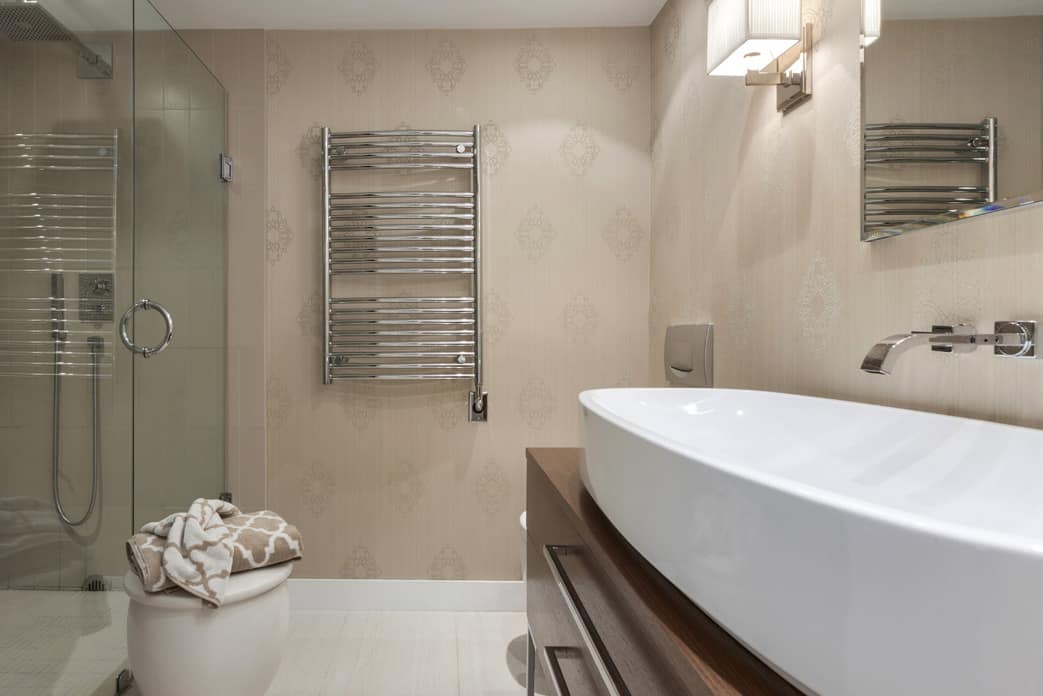 1. If you have the space, add a chair or stool. A seating area in a bathroom screams luxury. To achieve this look, try placing a white stool in a corner with towels nicely arranged on top. This small touch will have you will feeling like a guest at a high-end hotel.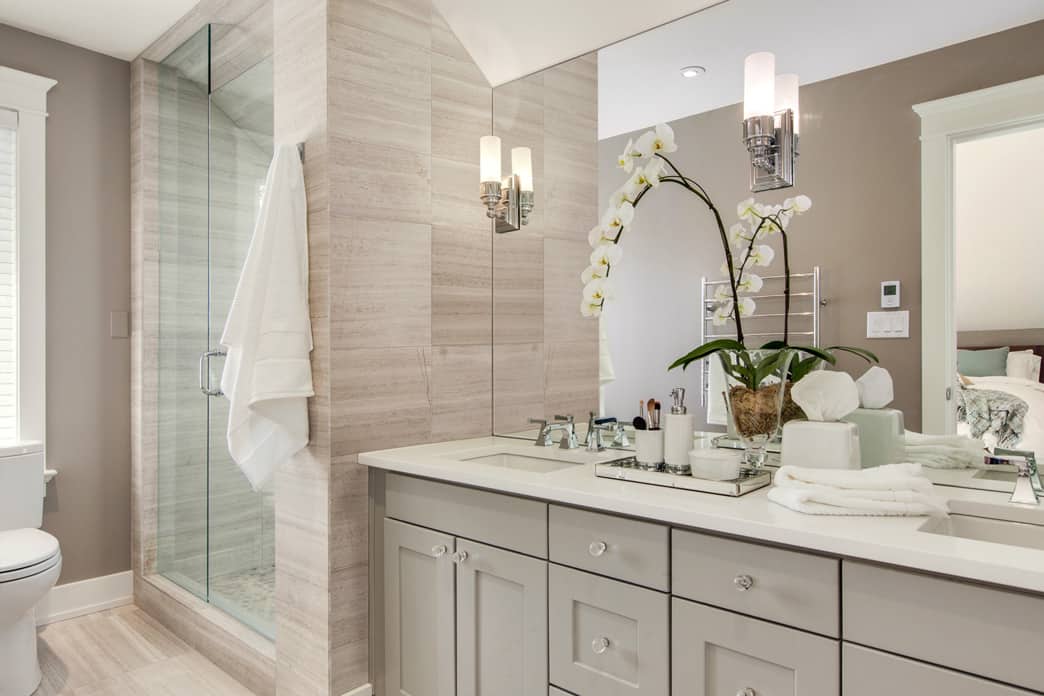 2. Put away your personal items, with a few exceptions! A bathroom needs to be functional but it also needs to be a relaxing. Put away the clutter of everyday life to help ease the early morning transition into the day. A few beautiful bottles, towels or toiletries stacked in a nice tray will make a space seem polished and elegant – just no tubes of toothpaste!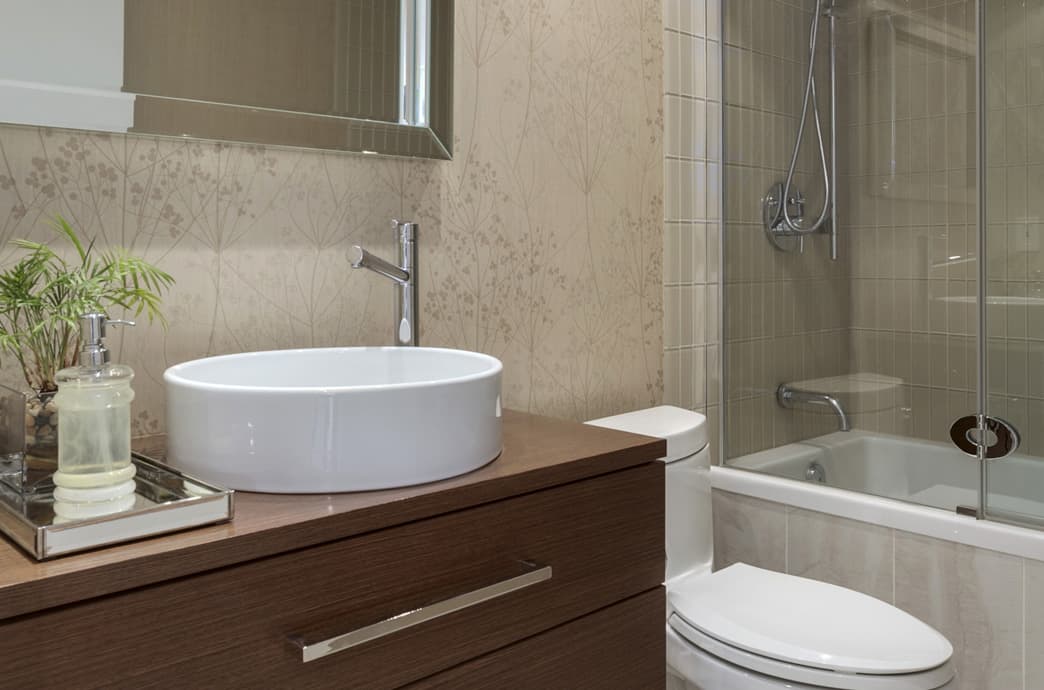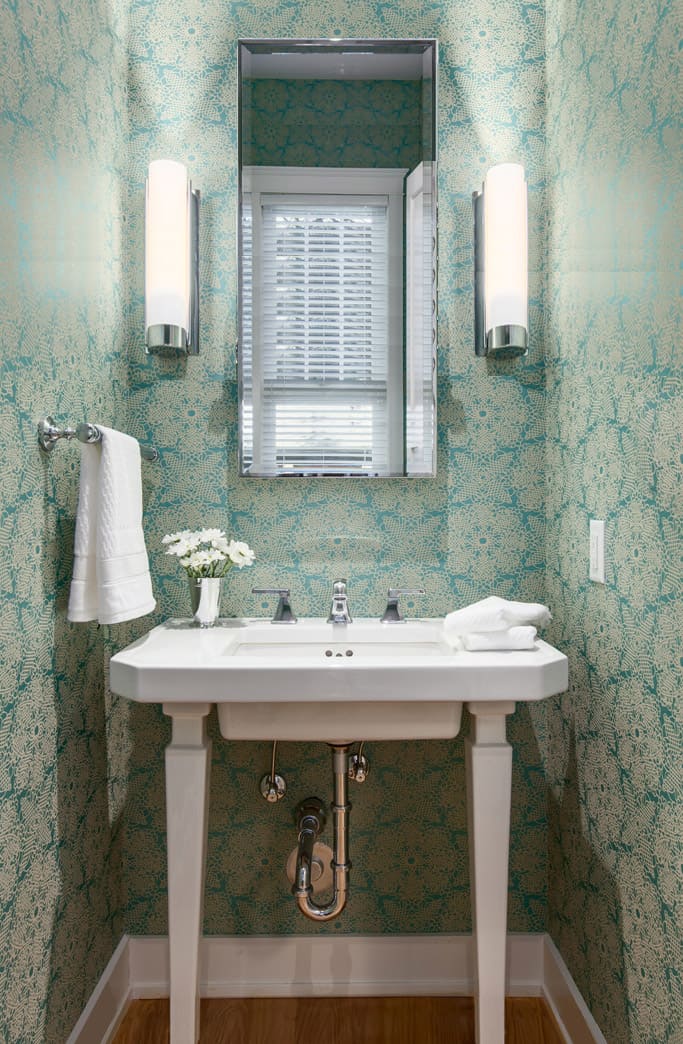 3. Consider wallpaper. The bathroom is a great place to doing something dramatic, especially a powder room. Guests will love stepping into a fun or fancy room unexpectedly. This is a great space to play with creativity and it will really get people talking.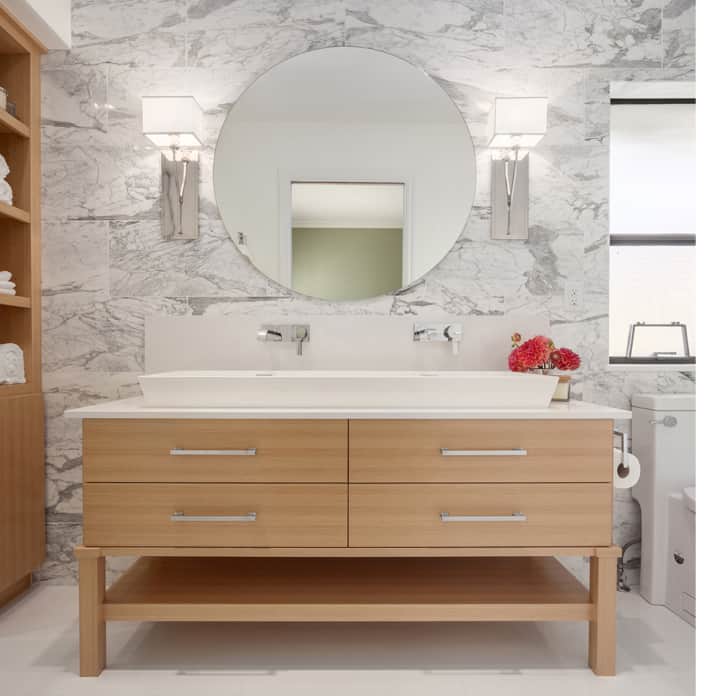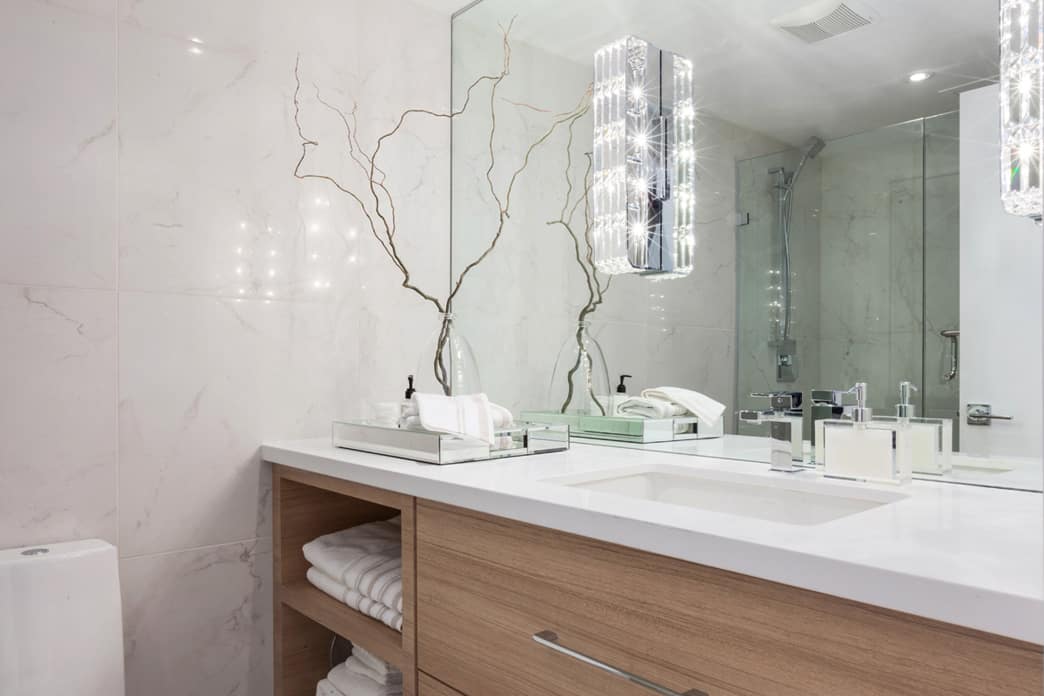 4. Get creative with the lighting. If you are able to have sconces or pendants in the bathroom, have some fun with it. A chandelier above a tub or matching sconces beside a mirror will add a beautiful touch to a space. These little details are what take a bathroom up a notch.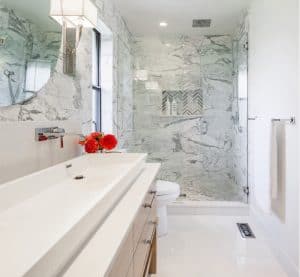 5. Take tile from floor to ceiling. Nothing says luxury like floor to ceiling tile. A great designer will help you decide on patterns and shapes. It can be tough to execute but when it's done right, it is the ultimate in high-end design.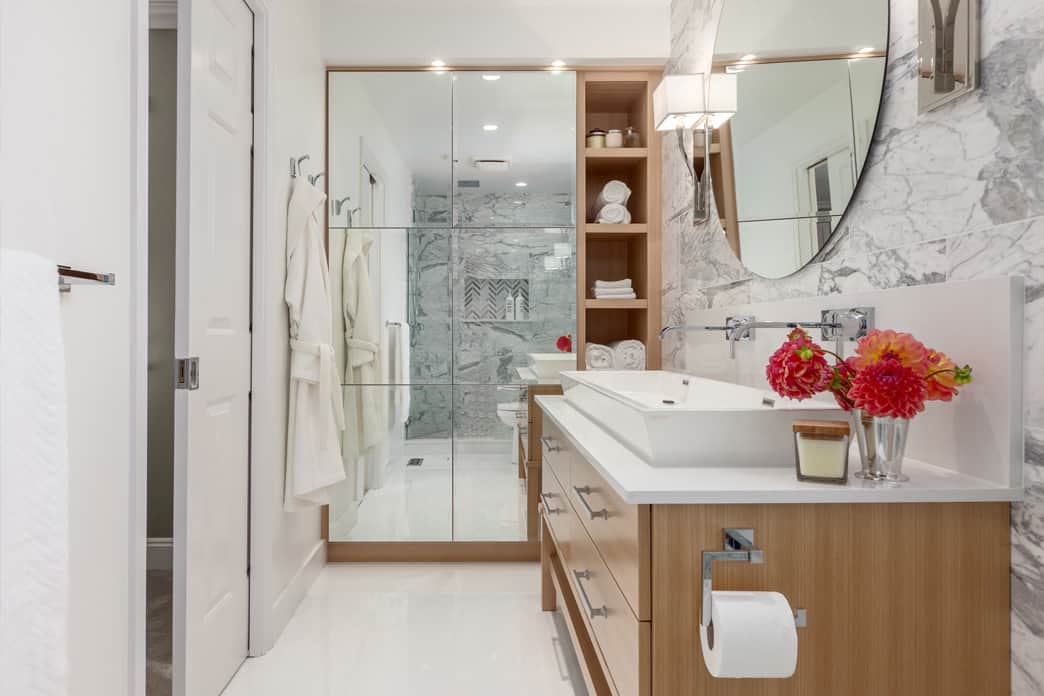 6. A large mirror makes a statement. Mirrors add light and space to a room. A large, strategically placed mirror can alter the whole space and make a major difference in style and sophistication.
We'd love to hear from you. Let us know if you have any other great tips for adding luxury to your bathroom.
The following two tabs change content below.
With over 20 years of experience within the design industry, the founder and principle designer Negar Reihani is celebrated for her timeless and elegantly simple approach to creating high-end, polished interiors that evoke a broad range of design sensibilities and distinctively reflect the tastes and lifestyle of her clients. She began with a career in graphic design, building a successful and thriving company that provided design solutions for many national and international companies. After 15 years at its helm, her latent passion for interior design lead Negar to fully realize a life-long dream and launching Space Harmony in 2008. Since then, her work has been recognized and featured in many national publications as well as nominated for Georgie Award. She has repeatedly won the Best of Houzz Award for most popular designs and highest level of customer service. She has positioned herself as a strategist and style-maker within the industries of Interior Design, delighting her clients with her creative finesse and perfectionism.
Latest posts by Negar Reihani (see all)