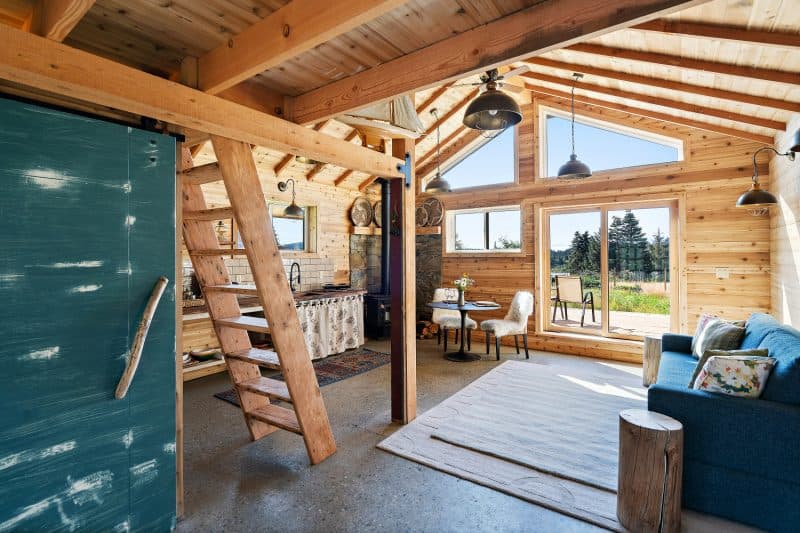 Among all the uncertainties and dilemmas that Covid brought, the excess of free time led many people to do other things. Some picked up new skills, a new language or a music instrument, some started baking or gardening, some adopting a new pet or signed up for online classes, organizing the attic … you name it! Like many others, the onset of Covid-19 in March of 2020 resulted in an indefinite lay-off for my husband and a greatly reduced workload for myself. My husband and I decided to take advantage of the free time and transform a run-down workshop we own in Sooke into a little livable cottage using ONLY recycled or salvaged and discounted items. The actual labor was done mostly by my husband and I and few local trades.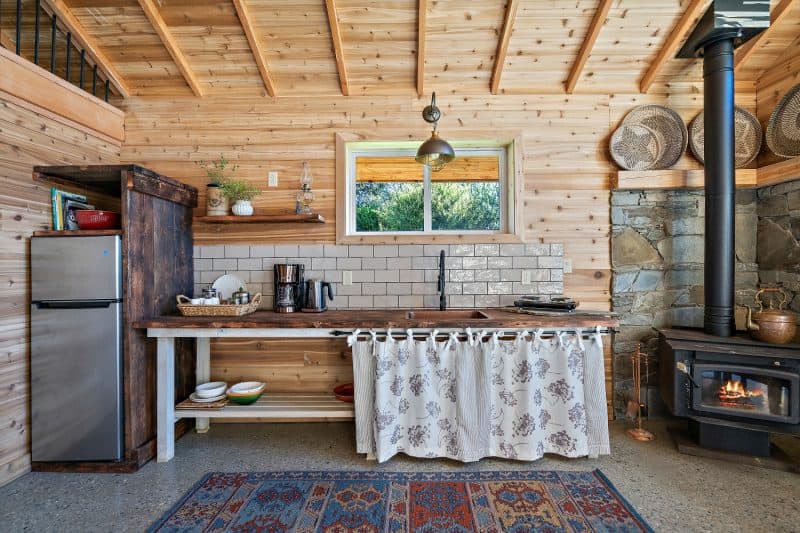 The workshop is 400 sq ft and part of an acreage we bought a few years ago. There is a main house on the lot and this moldy workshop with T-bar ceiling and foam walls which was mainly used as storage by the original owners. Our original plan was to spruce up the main house and rent it out until we are ready to spend more time there in the next few years. But then Covid happened and moving to Sooke seemed the best isolation plans.
To feel productive and make something good out of the bad, we decided to turn the workshop into a one bedroom cottage. Obviously, doing the project on a tight budget was the most important thing. We decided to achieve our goal by using only recycled, salvaged, slightly used finishes and work with local suppliers/talents. My husband, who is an optical engineer by profession, is a very resourceful and talented man and the main force behind the whole operation. He picked up carpentry along the way and physically helped building the cottage from start to finish. I was the "art and culture minister" and poured LOTS of coffee of course!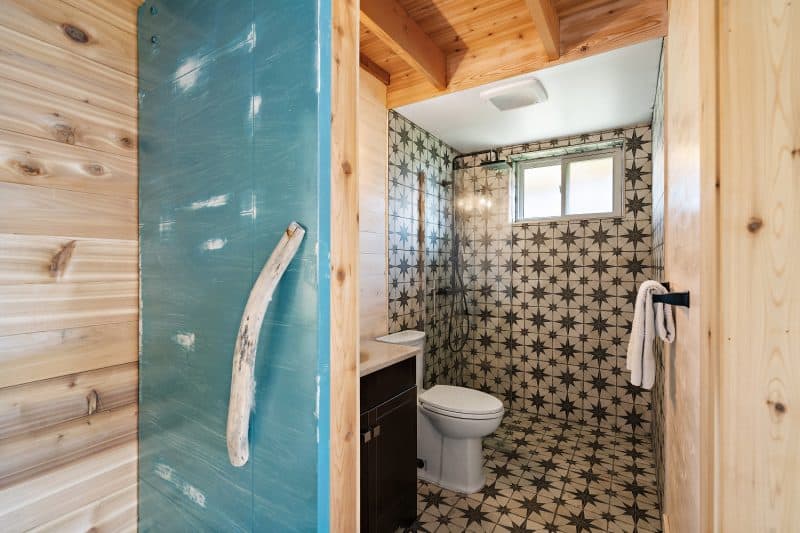 The cottage has turned out to be beautiful and very charming. As restrictions ease up, friends and family are dying to come and stay there for a night or two! The beautiful space with terrazzo floors, cedar walls, wood burning stove, torched wooden kitchen countertop (it's a Japanese wood working skill which my husband picked up!) and a loft bedroom with a Japanese style cotton mattress, is the oasis of calm and tranquility.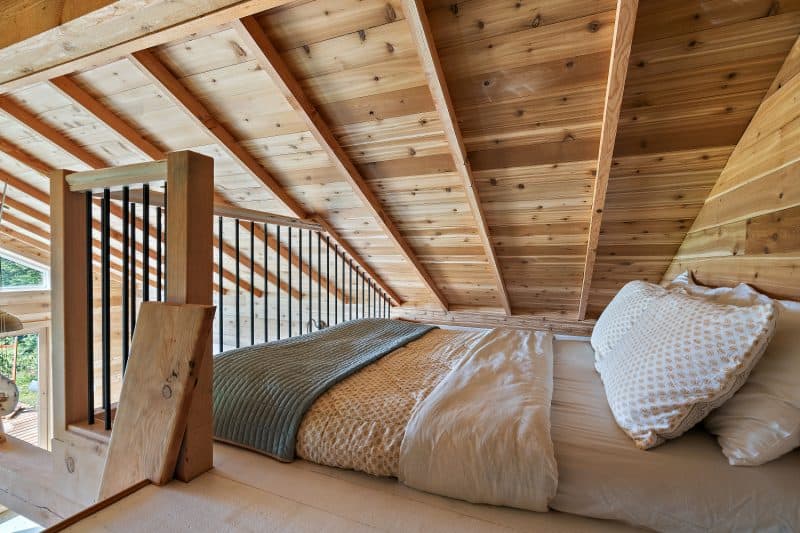 My husband is now back to work so there is happy ending to the story. We are planning to either rent the cottage and keep the main house for us or visa-versa depending on how things develop in future.
The following two tabs change content below.
With over 20 years of experience within the design industry, the founder and principle designer Negar Reihani is celebrated for her timeless and elegantly simple approach to creating high-end, polished interiors that evoke a broad range of design sensibilities and distinctively reflect the tastes and lifestyle of her clients. She began with a career in graphic design, building a successful and thriving company that provided design solutions for many national and international companies. After 15 years at its helm, her latent passion for interior design lead Negar to fully realize a life-long dream and launching Space Harmony in 2008. Since then, her work has been recognized and featured in many national publications as well as nominated for Georgie Award. She has repeatedly won the Best of Houzz Award for most popular designs and highest level of customer service. She has positioned herself as a strategist and style-maker within the industries of Interior Design, delighting her clients with her creative finesse and perfectionism.
Latest posts by Negar Reihani (see all)