Earlier this year, we had the opportunity to sponsor an award at the 2013 RESA Awards Ceremony in Florida. This ceremony honors the top home stagers and decorators in a variety of different categories.
Our editors' were given the chance to judge the top Canadian finalists in the ReDesign category and the winning entry received the Canadian Home Trends Magazine Editor's Choice Award for Best ReDesign. To qualify for this category, the space had to be a redesign project for a client who was not planning to move. The Canadian finalists all did a fabulous job and picking a winner was not an easy task.
Congratulations to Red Barrinuevo of Redesign 4 More – this year's recipient for the Canadian Home Trends Magazine Editor's Choice Award for Best ReDesign.
The Winning Entry – Before & After Photos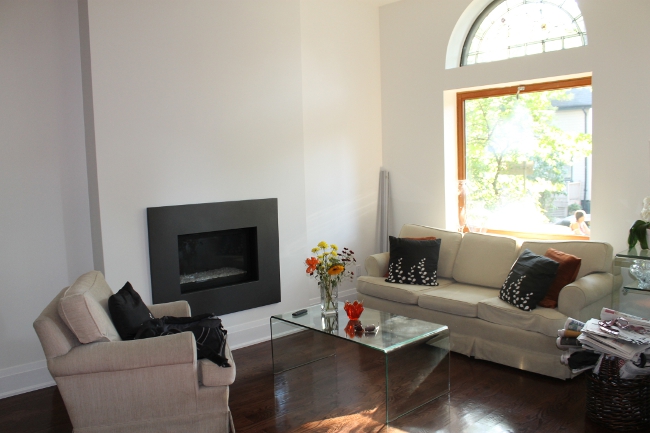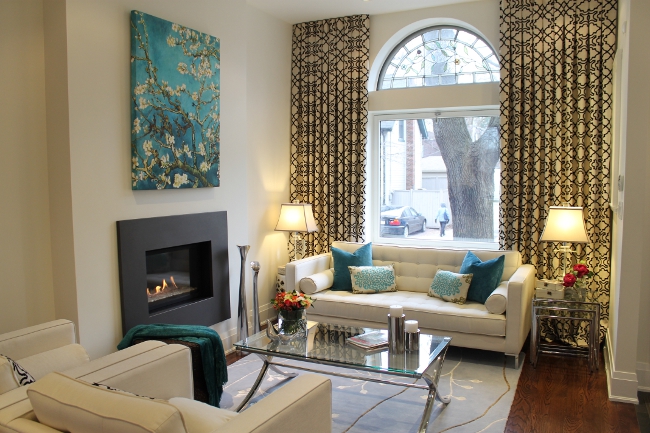 Living Room:
The home owners didn't want to commit to painting the walls, but instead they just wanted a pop of colour. To do this, I used turquoise (the owner's favorite colour) in the pillows, throws and artwork to achieve better visual impact and interest in the room. I hung drapes from ceiling to the floor to showcase one of the best features of the house; the ceiling height. – Red Barrinuevo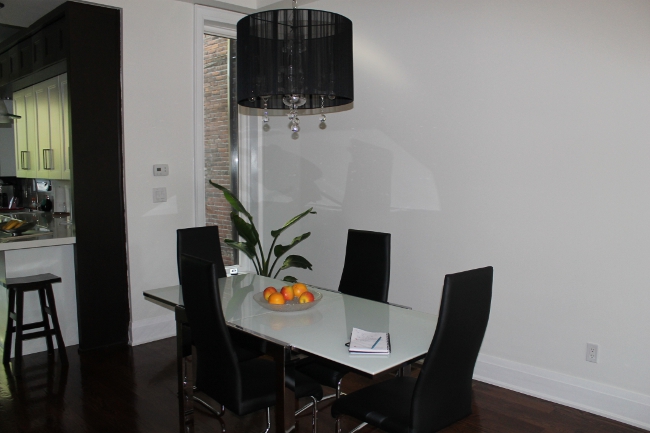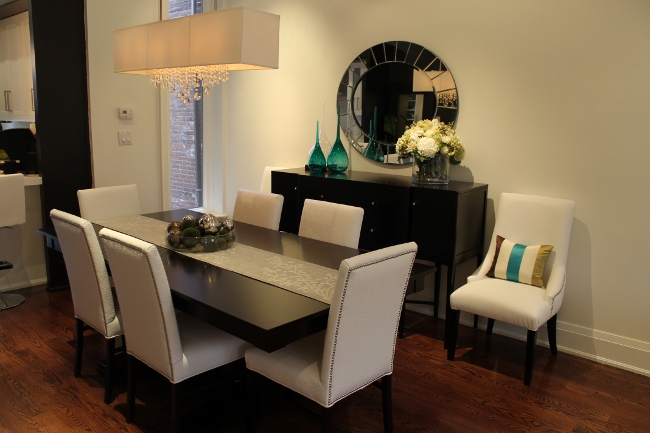 Dining Room:
For a better use of space and function, I decided to go for a six-seater dining table which can be extended into a ten-seater table to accommodate family dinners. I used a more appropriate chandelier, buffet table, and a stunning mirror to give the dining room more character. I used the same colour palette to tie both the living and dining room together. – Red Barrinuevo
Additional before and after photos from this project: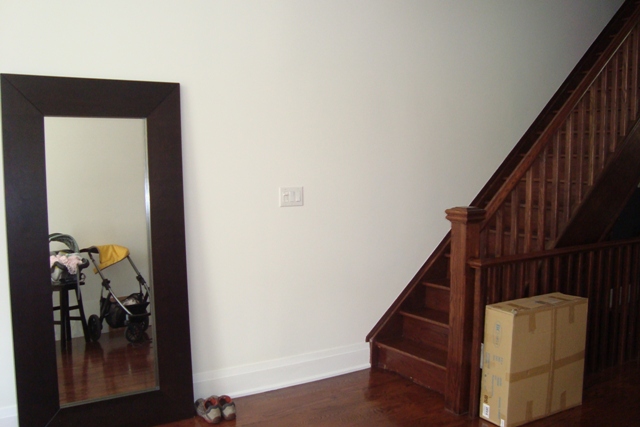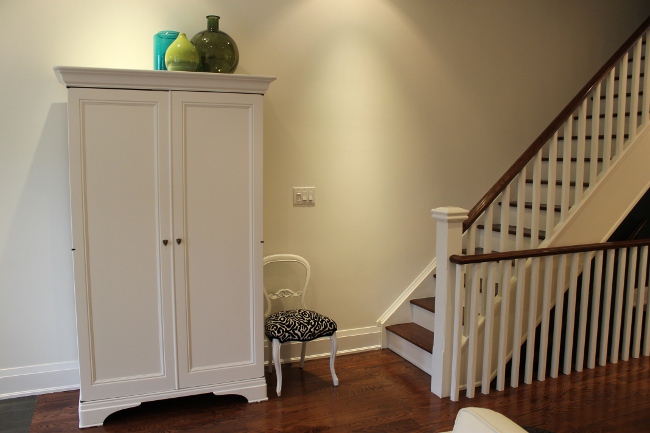 Entrance:
The living room didn't have an entry closet for coats and boots. Instead of an expensive custom closet, I decided on a flea market find and refinished it to go with all the new furniture in the living room. I paired it with an antique chair that I painted and reupholstered. Both are functional and stylish at half the cost of a custom closet. – Red Barrinuevo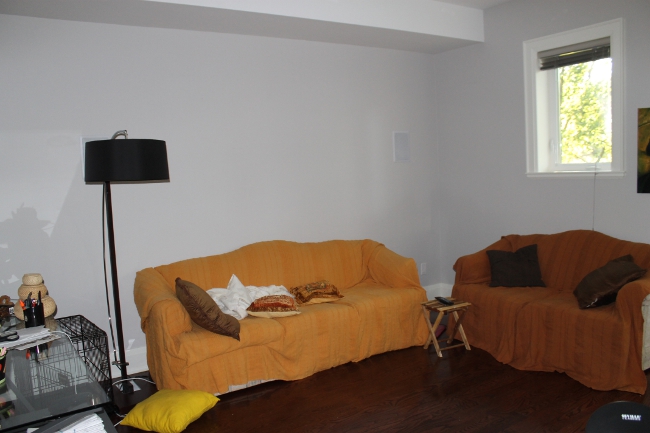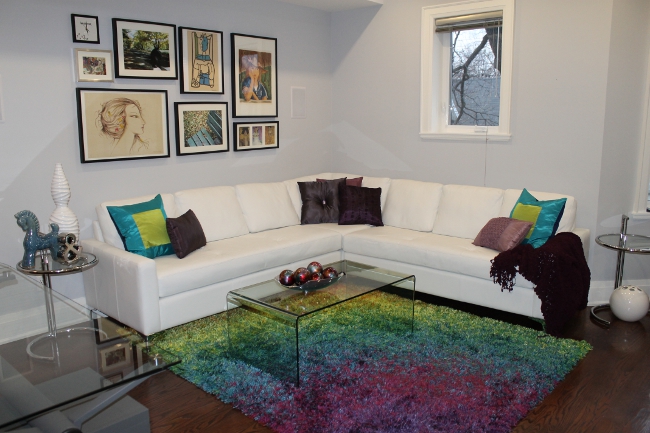 Family Room:
I replaced the existing hand-me-down furniture with a more functional leather sectional that pulls out to a queen-size bed. I accessorized the whole room with the owners' favorite pieces from their personal art collection and existing accessories to save money. I also added a rainbow rug to bring more colour into the room. – Red Barrinuevo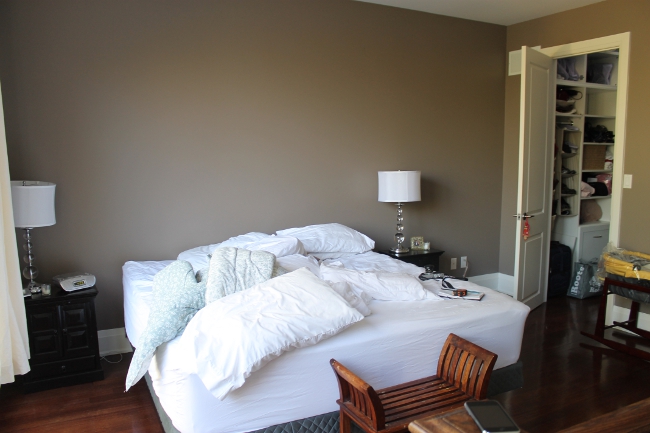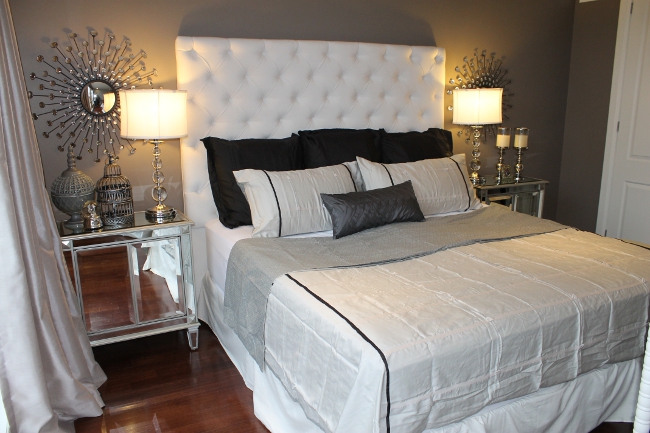 Master Bedroom:
The bedroom needed more character and style. I used a tufted king-sized head board to bring in personality with a pleasing aesthetic, and I paired it with mirrored side tables and satin drapes to make the room feel rich and luxurious. – Red Barrinuevo
The following two tabs change content below.

Crystal Williams
As Online Editor for Canadian Home Trends Magazine, Crystal has a passion for design and decor. She enjoys browsing the web to find new, exciting decor ideas, DIY projects and unique products to share with her readers. With formal training in graphic design and a background in the event planning/design business, Crystal looks at design from all angles to give readers a fresh perspective.

Latest posts by Crystal Williams (see all)