After being stuck in our houses during this long long winter, we start to get antsy as spring slowly approaches. This is usually the time people start thinking of renovation projects within their homes as a way to cope with their winter blues! I know I am itching to do my bathroom!  So on my journey of research I discovered Cutler Kitchen and Bath and I have fallen in love! I couldn't resist sharing a little inside info I received from them on a recent interview.
When it comes to redoing a bathroom what would you say are the first steps people should do before starting a bathroom project? Design an efficient layout that will maximize the space.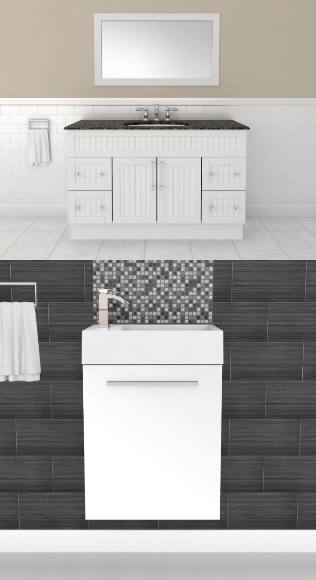 What should people think about when purchasing a bathroom vanity? Design and quality – Ask yourself how long will it last as opposed to how much is it? Does it suite you and your style?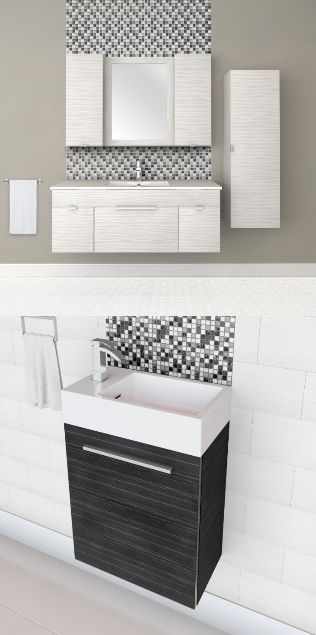 What storage solutions would you suggest to people who have a lack of space but need to hide all their family items? Wall hung linen towers that can be placed on any bathroom wall can  help maximize floor space and allow for other forms of freestanding storage.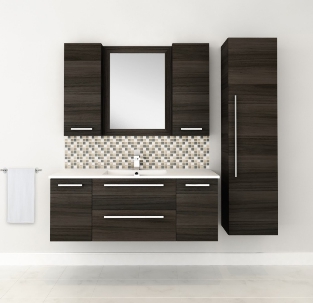 What are the latest trends that you are seeing in bathrooms? Natural colours, light tones like soft blues, whites and tan. Freestanding bath tubs and wall hung vanities.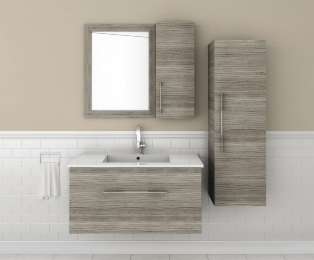 Purchasing from large box stores usual comes with a stigma regarding quality; what do you think? Cutler aims to change that stigma. It is our belief that consumers have sacrificed style over quality because stylish well-made vanities came at a premium price through the boutique retailers. Cutler supplies modern-designed quality vanities to the big box stores at affordable prices.
You can purchase these great Canadian made, European style product from retailers like Home Depot, Lowe's and Home Hardware. For more information please visit Cutler Kitchen & Bath.
Thank so much Cutler for all the great information on this fabulous bathroom product. Now let the renovations begin!
Until next time,
Jo Alcorn
The following two tabs change content below.

Canadian Home Trends' Style Editor, Jo Alcorn, Principle Designer and Founder of
Alcorn Home
. Jo has over 15 years experiences as a celebrity interior and home product designer, expert instructor, corporate ambassador, TV personality and a strong female entrepreneur, Jo has created a fabulous fan following. To add to credentials, she is a style editor & writer for multiple publications and blogs, a public speaker, and an avid animal/environmental advocate.

Latest posts by Jo Alcorn (see all)