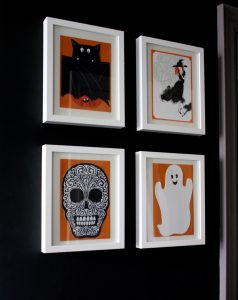 Spooktacular Halloween Décor shouldn't cost you an arm and a leg, all you need is a good eyeball to spot chic without the shriek!
Halloween has become a big business with North Americans spending billions every year on decorations, candy, costumes and of course pumpkins! I love to decorate for Halloween but with a trip to Italy in the works this month, I wanted to keep it simple yet still feel like my home is "spookafied".
One day this past September, while searching for a birthday card for a friend, I noticed all the beautiful Halloween greeting cards at the drug store and thought; "It's a shame – I don't really send Halloween cards to people". These inexpensive cards were on display in their full scary glory and were so frightfully fab!
I instantly brainstormed an easy DIY in my mind using some versatile Ikea Ribba picture frames I had picked up for another project. Some of the cards were so very pretty and they would look great on my wall. I decided to try framing a few around the house and used the cheerful orange envelope as another layer to the mat that comes with the frames.
This project took very little time or effort. I was very excited that they turned out so well and the variety is everything from frightfully sophisticated to whimsical screams! I can't wait to frame a few more and add them to my ghoulish gallery-wall! Involve the family and of course the kids – it's almost as much fun as roasting pumpkin seeds! Happy Halloween!
MATERIALS USED
Greeting / Halloween Cards
IKEA Ribba frames 20 cm x 25 cm
Scotch Matte Finish Removable Tape
INSTRUCTIONS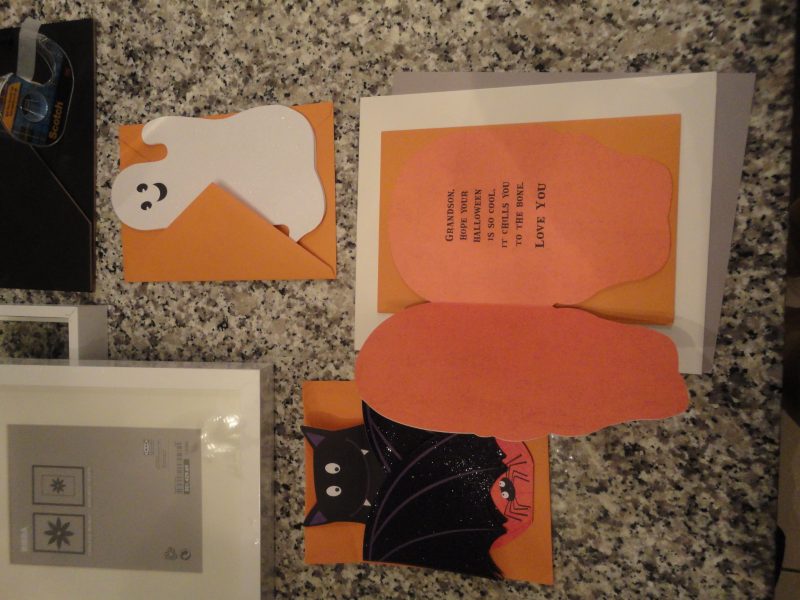 CARD CREEPING
Select ghoulish greeting cards and coordinating envelopes. Use the scotch tape to affix the back of the card to the back of the envelope.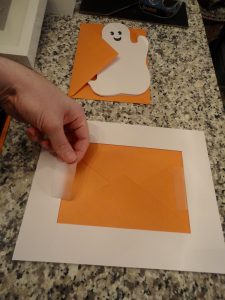 REST IN PEACE
Frame the cards in easy and inexpensive IKEA frames.
TIP: Use removable tape so that you don't damage the cards and can use them again.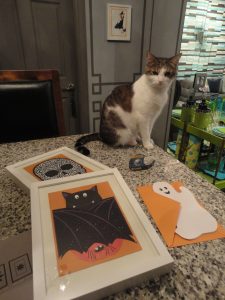 HANGING PLACE
Arrange the frames on the wall to create scary groupings! I styled my frames on a black wall to add deathly drama!
The following two tabs change content below.
Nicholas is the DIY Editor for Canadian Home Trends Magazine, an award-winning Designer Decorator, and appears as a guest expert on City TV's CityLine. As Principal Designer, Interior Decorator and Stylist for
Nicholas Rosaci Interiors
, Nicholas creates chic, confident and glamorous spaces that cross the divide between Modern and Traditional.
Latest posts by Nicholas Rosaci (see all)