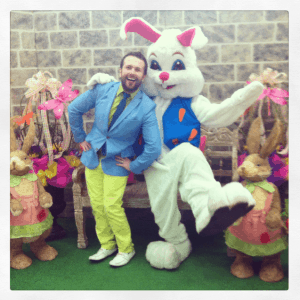 How do you make an Easter special? Nicholas Rosaci share's some sweet and stress-free Easter decorating ideas that are high style without the price-tag!
I love Easter! I have some pretty amazing memories of plastic Easter egg hunts in my grandparents' backyard. My Grandfather would hide 20 or so eggs around the yard and there was always a plastic egg or two with a $20 dollar bill inside. My sister and I were fierce egg hunters, to say the least!
One particular Easter, we actually saw a real bunny in the back yard. It was a huge kind-of-terrifying bunny that stood up and looked at us before running down the ravine that the house backed onto. I was so convinced we had found "the real Easter bunny" but as we later found out via a local newscast on tv, the bunny we saw was a special breed that had actually escaped from a local farm!
Our home was always filled with colourful candies and there wasn't an Easter where we didn't get a huge chocolate bunny of our own. Our mom would steal one and eat it for herself saying, of course, that it was for the benefit of our teeth! Happy Easter Everyone.
Easter Edible Jewellery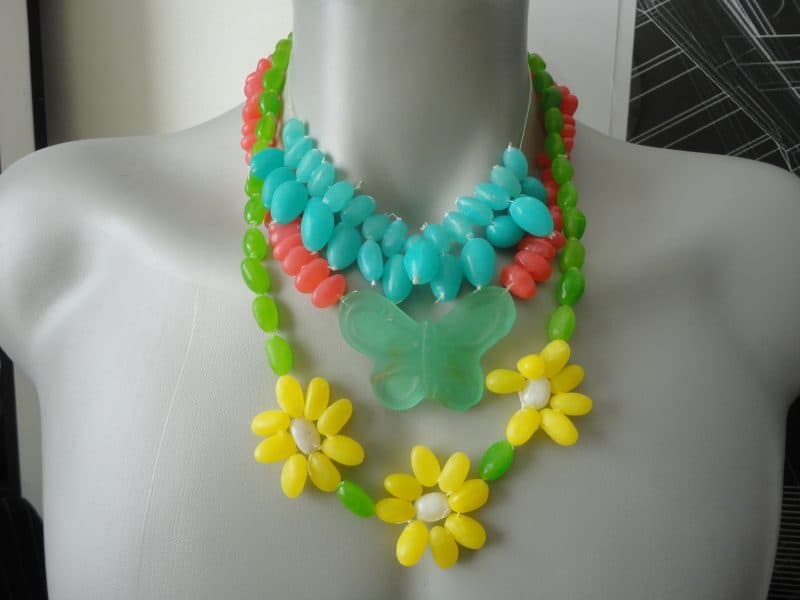 Easter colours and Spring fashion were made for each other so why not make some fabulous high fashion candy jewellery that's pretty enough to eat!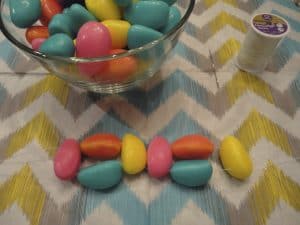 I used jelly beans and larger Easter egg candy from the Bulk-Barn and threaded them on nylon string to create bracelets and bangles! The bracelets also look chic wrapped around rolled napkins as edible napkin rings.
Fashion Bunnies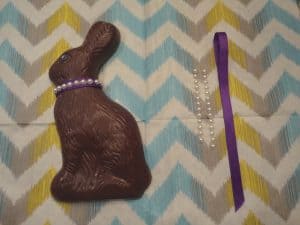 Let's face it, chocolate bunnies are delicious but can wreak havoc on the waistline. Why not doll them up with a rhinestone eye and sticky pearl and ribbon necklace! I display mine in glass candle hurricanes for a "behind a glass store window effect" – it helps to keep me from eating them all if they were just left out on the table!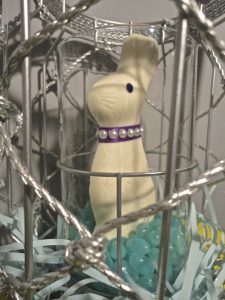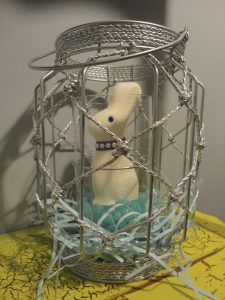 And speaking of chocolate…try these delicious Frozen Grape and Banana Skewers!
Good As Gold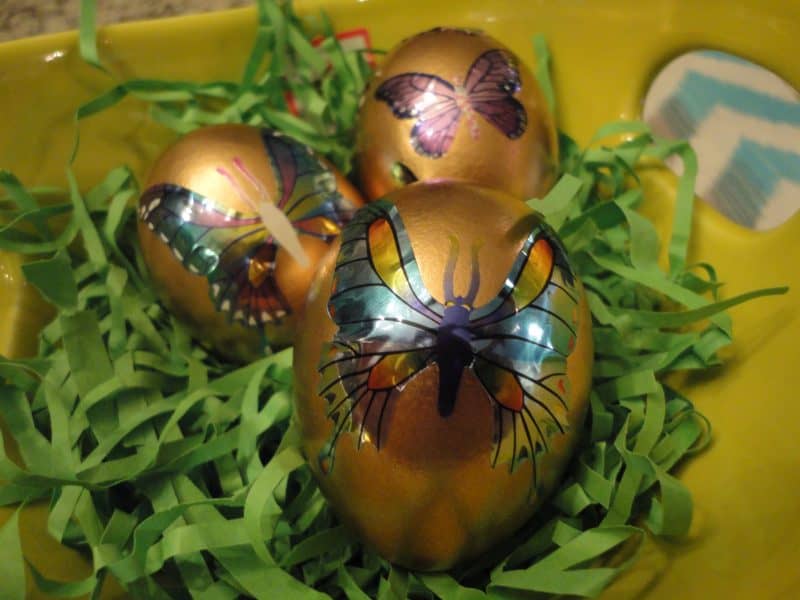 Golden eggs have long been thought of as just the stuff of fairy tales and impossible treasures that no one actually can possess. I say it can be done! Create your own golden eggs with spray paint and up the "lux" factor with fun metallic butterfly stickers!
Yarn Charm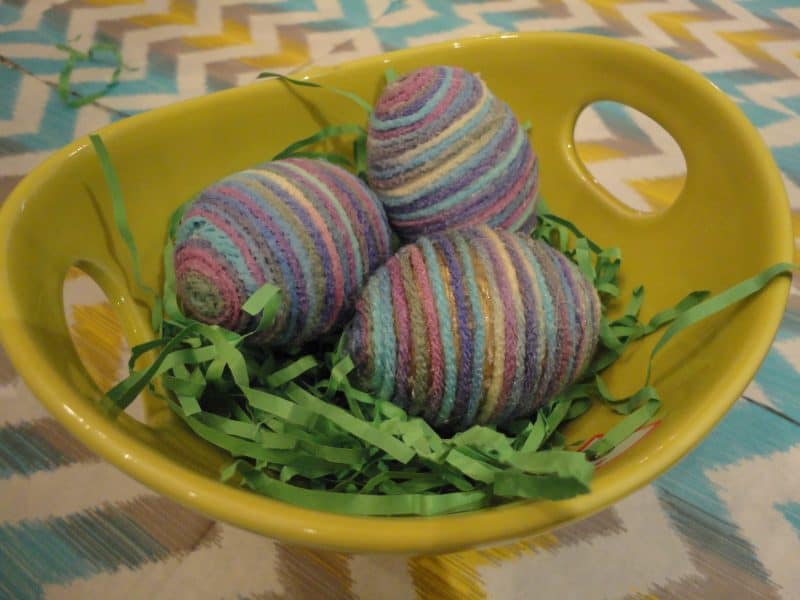 I used Elmer's standard school white glue to soak long pieces of yarn and wrapped the eggs in all kinds of creative ways. Just make sure to let dry completely on a plastic-wrapped baking sheet to avoid sticky fingers.
Peep Show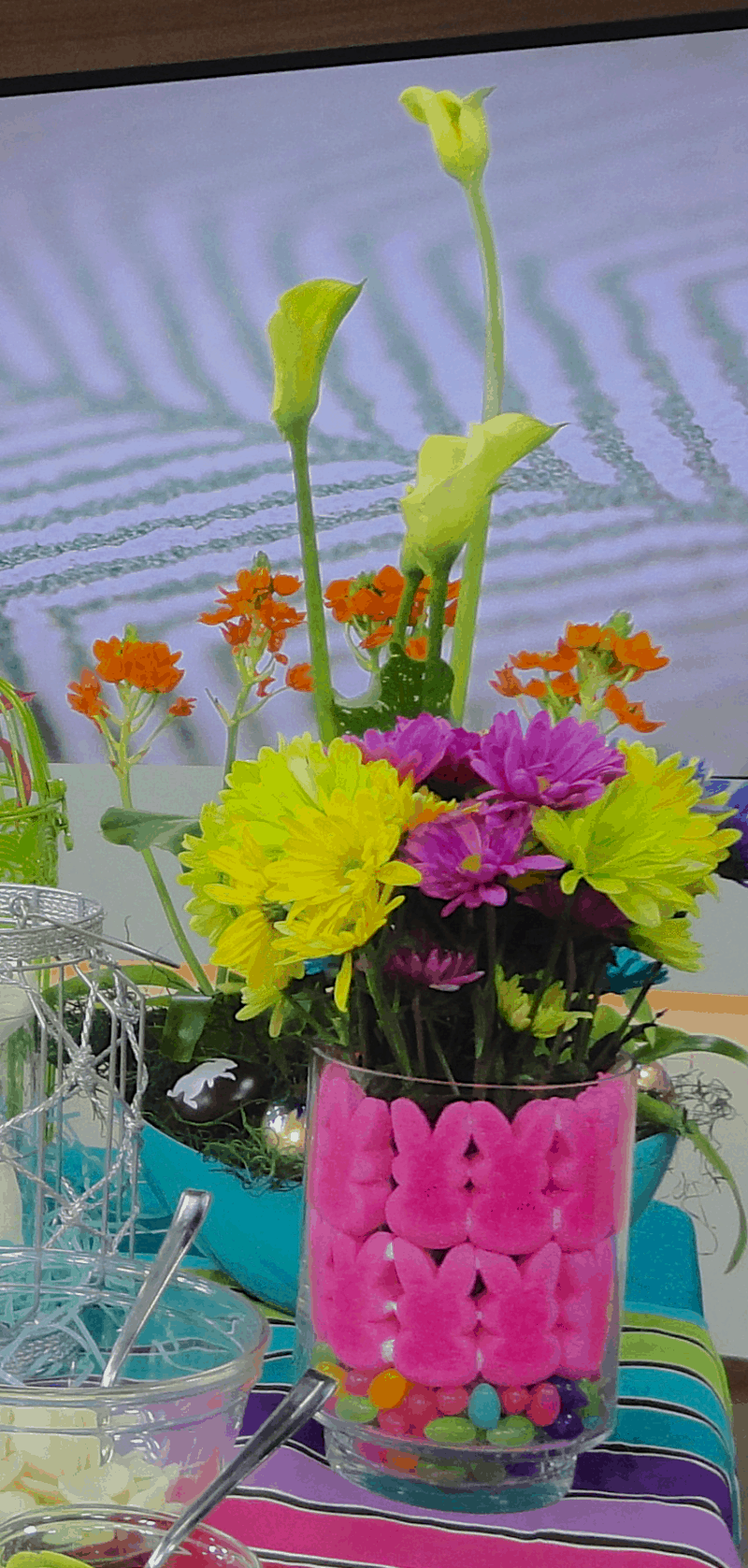 Place (nest) one smaller glass jar inside a considerably larger glass jar and layer jelly beans and Easter peep bunnies to fill the space between the jars. Then just add fresh or faux flowers inside the smaller jar for a stunning, favourite Easter centrepiece.
How do you make an Easter special? These ideas will give you some amazing inspiration!
For more inspiring ideas, click here.

For more unique items for your home, click shopCHT.com.
The following two tabs change content below.
Nicholas is the DIY Editor for Canadian Home Trends Magazine, an award-winning Designer Decorator, and appears as a guest expert on City TV's CityLine. As Principal Designer, Interior Decorator and Stylist for
Nicholas Rosaci Interiors
, Nicholas creates chic, confident and glamorous spaces that cross the divide between Modern and Traditional.
Latest posts by Nicholas Rosaci (see all)