Canadian Destinations – As the cold days of winter approach, we start to think about how we can escape the monotony of gray. Some travelers are enchanted by the first snowfall, while others want to run to the warmest destination they can afford. In today's uncertain climate, health experts agree that close-to-home vacations where you can stick to outdoor activities, are fairly low risk – as long as you take the necessary precautions. Thankfully, we live in a beautiful country with several great destinations to visit during this season. Let's explore coast-to-coast and see what Canada has to offer!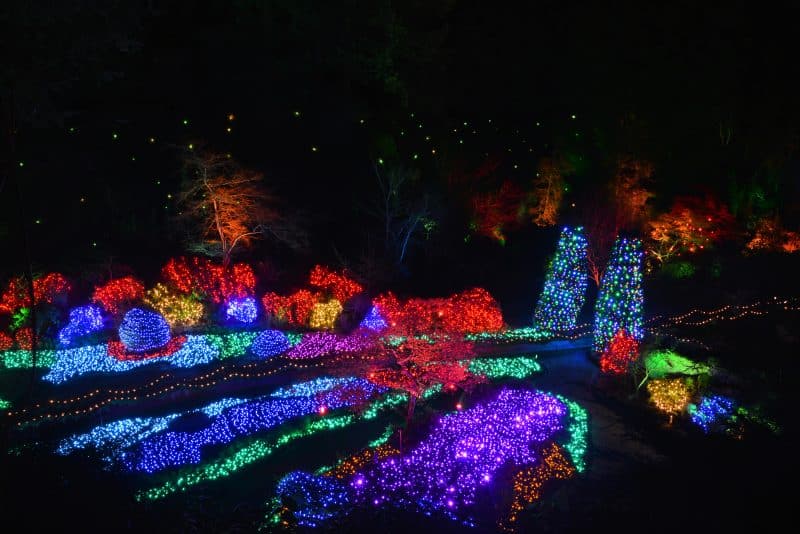 VICTORIA, BRITISH COLUMBIA is a wonderful place to start since it is a haven for those travelers who are looking for warmer weather. In the month of December, you can visit the Magic of Christmas at Butchart Gardens. In the evenings, the gardens are lit up as the Twelve Days of Christmas and carolers sing you through. There is also ice skating on the outdoor rink. The Victoria Public Market is an exciting place for die-hard shoppers. The Market is a hub of food, art and entertainment and a community gathering place all year-round. The end of November is when you would need to visit if you want to see Light up the Castle at the Fairmont Empress Hotel and visit with Santa and Mrs. Claus.

WHISTLER, BRITISH COLUMBIA is a winter wonderland for skiers and snowboarders alike, although the après-ski atmosphere may give it a run for its money. From late December to early January, families can visit the Whistler Holiday Experience, a fun zone with mini-golf, video games, bouncy castles and more. Whistler Family Après is held twice a week during the winter season and offers many outdoor activities, such as sleigh rides, tobogganing, a snow maze and more. Not to be missed is the annual Christmas Eve carol service with the Whistler's Children's Chorus and you can have a pre-cooked Christmas dinner delivered to your accommodations.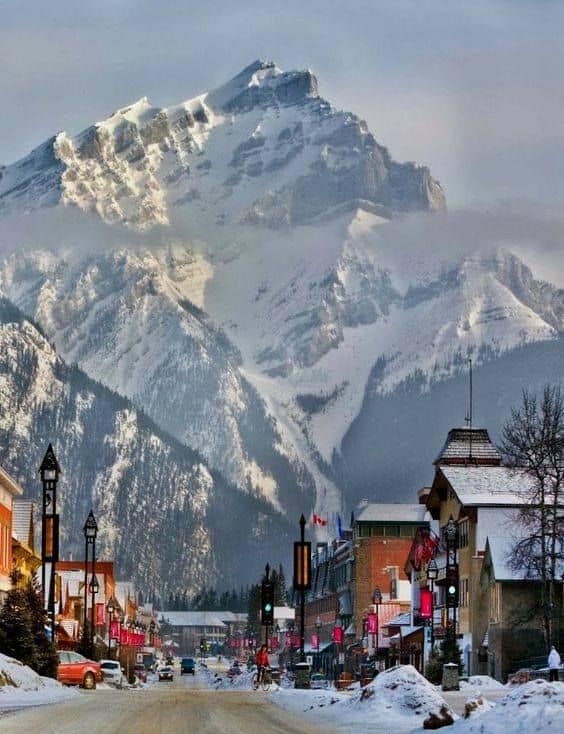 BANFF, ALBERTA is also known for its ski resorts. With three resorts within a short drive, there is really something for everyone. If you dress up as a Christmas character, you may even enjoy free skiing on Christmas Day. For two weekends in November you can visit the Christmas market where you can look for the perfect gift for that special someone or find a keepsake for yourself. Enjoy horse-drawn carriage rides through town or take the Banff Gondola up to Santa's Workshop and enjoy a Mountaintop Christmas from mid-November to the end of December. Christmas at the Castle at the Fairmont Banff Springs Hotel is always a great experience as well.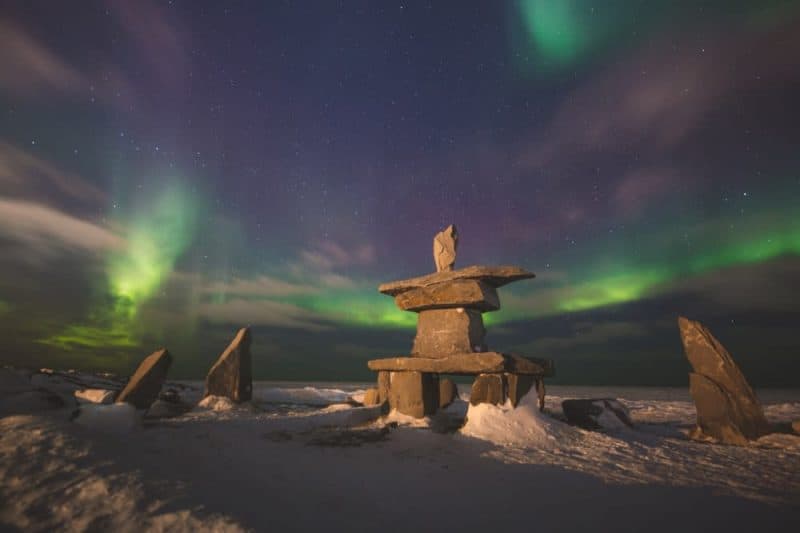 CHURCHILL, MANITOBA is not always people's first choice for a winter vacation. Don't expect it to be t-shirt weather but do expect an amazing experience. If you want to see the polar bears, you will need to visit during October or November when they are moving from their summer homes to Hudson Bay to hunt for seals. It isn't the only time to visit though; Churchill is also a great destination for beluga whale-watching in the summer and birdwatching can be done all year. From January to March, it is the perfect destination to see the Northern Lights, as it is located directly under the aurora oval. Choose your viewing style: on a warm tundra buggy, under an aurora dome or at a remote eco-lodge. A fun daytime activity is hiring a crew and going dog sledding for the day.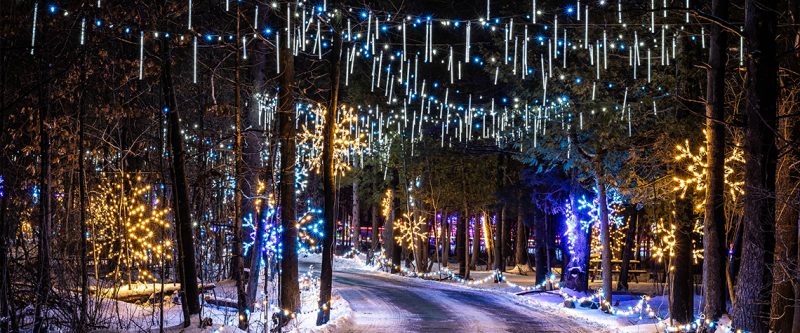 OTTAWA, ONTARIO is best known for its Rideau Canal Skateway from February to mid-March, where you can skate on the world's largest skating rink. From November to January, you can also enjoy the Magic of Lights as you drive through a two-kilometre route, which includes the Enchanting Tunnel of Lights. In December, the family can enjoy a 'Nightmare Before Christmas' walking tour with Christmas-themed ghost stories and interesting bits of history. And don't forget that just a 30-minute drive away you can visit Stanley's Olde Maple Lane Farm with wagon rides, elves and lots of games for the family.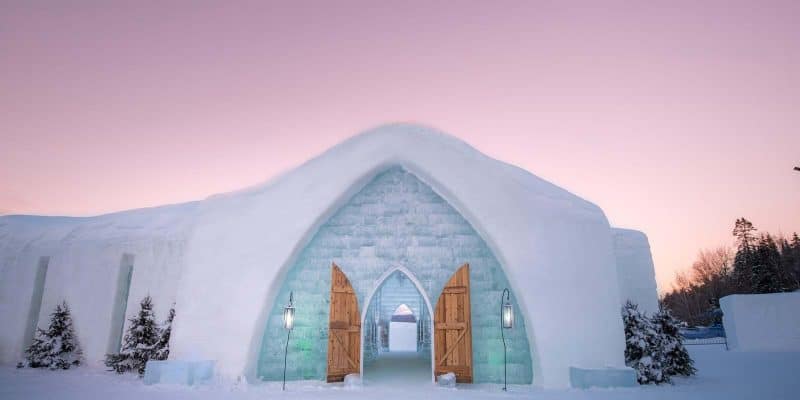 QUEBEC CITY, QUEBEC has several Canadian destinations with exciting winter activities for the whole family. Old Quebec is transformed into a charming, European village where you can even find Santa from the end of November to the end of December. Since it is almost impossible for us to be in Europe this winter, here you can experience traditional German style Christmas markets while you imagine yourself floating down the rivers in Europe. From the end of December to February you can visit Festilumières at the Quebec Aquarium; an illuminated outdoor circuit featuring marine animals and games. Opening in January is the Hôtel de Glace, the only ice accommodation in North America. Its on-site bars, restaurants and accommodations really make it a must-see attraction. And let's not forget about Carnaval de Québec at the beginning of February, which is one of the largest winter carnivals.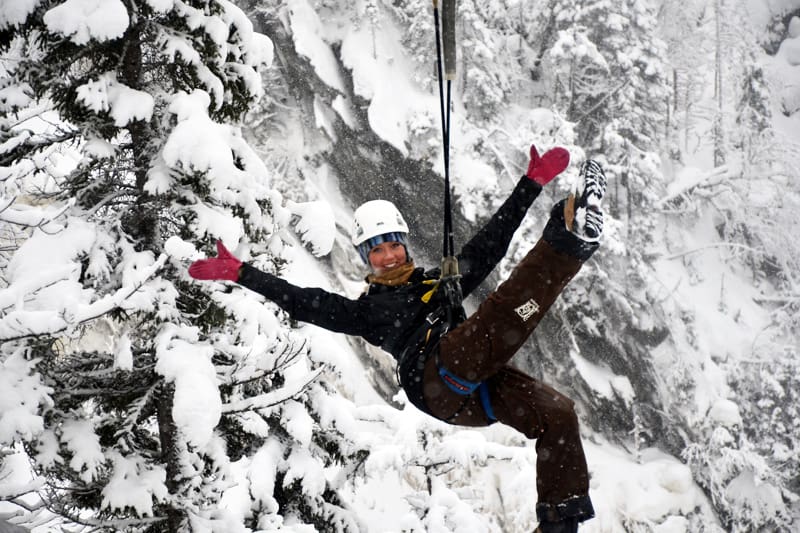 CORNER BROOK, NEWFOUNDLAND is a haven for outdoor pursuits. It is known for its spectacular and pristine outdoors. It is one of the only places where you can enjoy ziplining, outdoors, in the winter. Nine ziplines up to 2000 ft. long give unique aerial views of the Humber Valley. Snowmobiling is also a popular sport in Newfoundland. If you visit Marble Mountain in March, you can watch the annual 'Race on the Rock' weekend of uphill drag races and snow cross events. Ice-fishing is another winter activity that is relished in this area of the country. What better way to spend a sunny day! Other available outdoor activities are cross-country skiing, snowshoeing, alpine skiing and cat-skiing.
As you can see, the amount of winter activities and destinations in Canada are plentiful. Instead of staying at home all winter, take a vacation in this beautiful country. Practice social distancing but don't forget to enjoy yourself as well.
Text by Heidi Lawrie, B-Side Travel

The following two tabs change content below.

Heidi graduated from a top-notch Travel and Tourism program and has received her designations as a Certified Travel Counselor and as an Accessible Travel Consultant. She has traveled extensively all over the world, independently, with family, and on group tours, and loves to share the excitement of travel with others.

Latest posts by Heidi Lawrie (see all)