How to organize your office. The best thing about a home office is that, unlike a corporate office, you can personalize it any way you wish! You can find unlimited home office decorating ideas designed to make work fun that will allow you to really maximize your space both for style, function and a fun atmosphere! A home office should be a functional space that still offers style and aesthetics.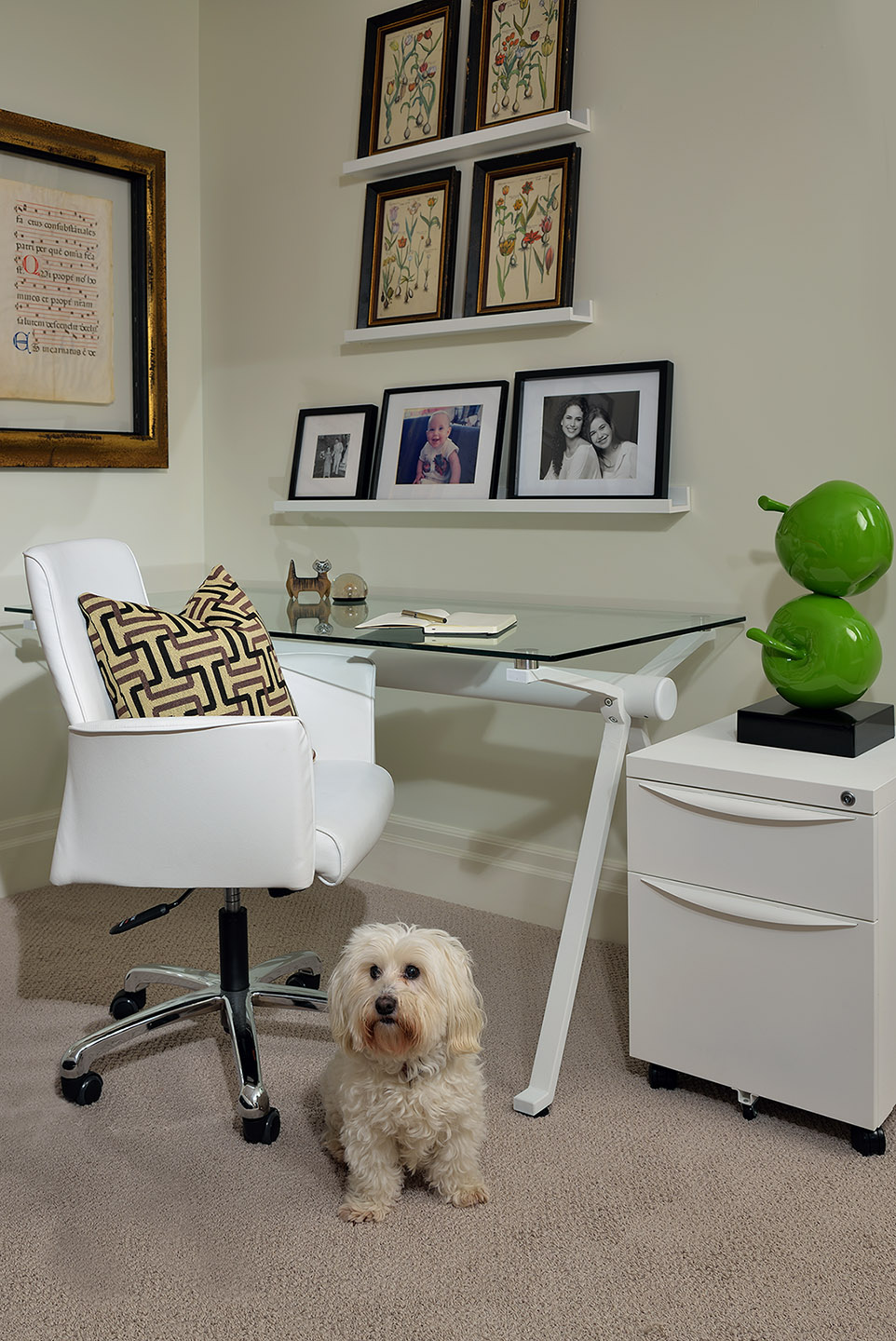 #1: Having a desk large enough to work and accommodate a a computer or laptop is key,
especially when you need space to lay out papers and write……we do still write, don't we? I recommend a 60"w x 30"d desk with at least one pencil drawer or a stack of drawers for storing pens, paper, markers, paper clips, files etc.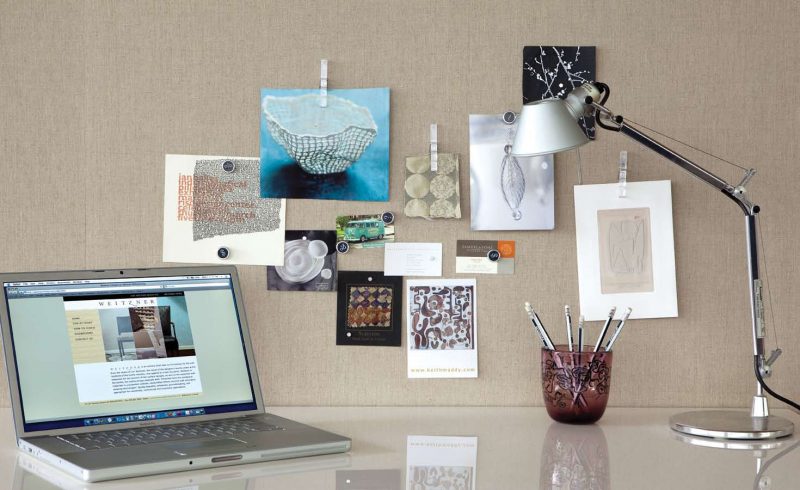 #2: If you have a desk that faces a wall, hanging a piece of art is great, but sometimes you just need to "pin" an idea, picture, or document and have it within your eyesight.
My favorite way to accomplish this while remaining sophisticated and beautiful is to use a magnetic linen wallpaper from Weitzner. It is considered a "green" product as the magnetic coating is made from non-toxic natural magnetic mineral used in dietary supplements. Available in 9 colors at Primavera through Interior Designers or Architects.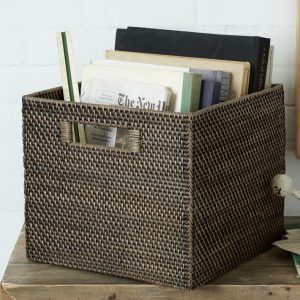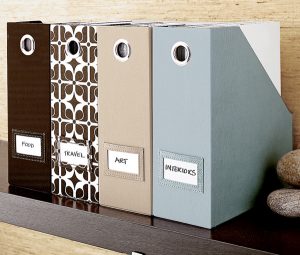 #3: Storage is always a necessity so maximizing your limited space is essential.
I love to use these storage boxes from West Elm in bookcases where prime real estate isn't always fully utilized. Magazine butlers are also useful to keep your magazines and other papers organized.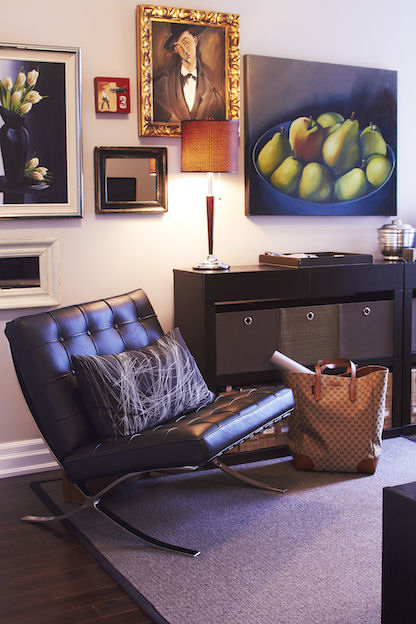 #4: Make a statement with your office.
Using artwork above a storage unit brings a setting that feels less "office" and more "living". A comfortable chair to sit in and read helps you get away from your desk.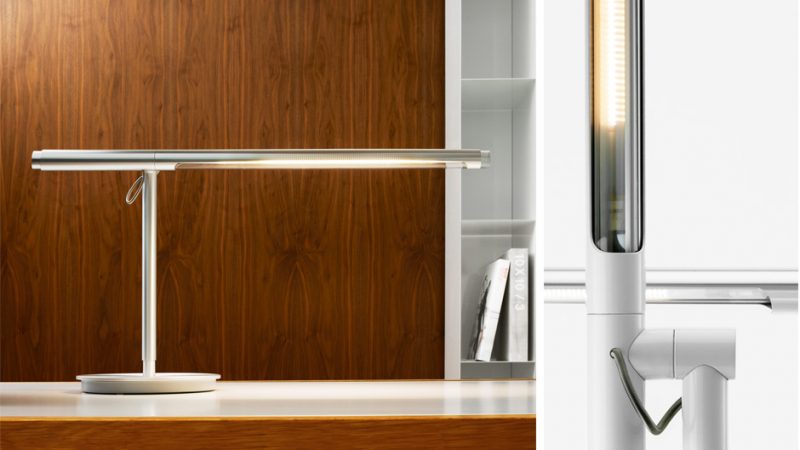 #5: Task lighting is essential for reading and writing documents.
It is also important how it will reflect on your computer screen. This energy-efficient LED table lamp from Brazo has a task lighting control of 360 degrees and an adjustable arm tilt of 90 degrees. Available in 4 colours.
For more great gift ideas, click here.
For more entertaining ideas, click here.
The following two tabs change content below.

Crystal Williams
As Online Editor for Canadian Home Trends Magazine, Crystal has a passion for design and decor. She enjoys browsing the web to find new, exciting decor ideas, DIY projects and unique products to share with her readers. With formal training in graphic design and a background in the event planning/design business, Crystal looks at design from all angles to give readers a fresh perspective.

Latest posts by Crystal Williams (see all)