How can I clean any room in 2 minutes? One of the great struggles we face in our modern lives, is maintaining a clean and neat home.
As today's demands outside of the home make it difficult to follow through with simple chores, trying to find the motivation to clean on our days off can be even more daunting.
Not to worry! If you have 2 minutes – yep. 2 minutes to take care of simple tasks sporadically throughout the week, your home will continually be neat and clean, allowing you to actually relax and unwind on your days off. Read on for some great tips and ideas on how to take advantage of our "Two Minute Tidy Tips."
Kitchen
The biggest challenge in the kitchen is taking care of small chores right away. One of the best ways to track your Two Minute Tidy Tips is to create a schedule.
Something as simple as a chalkboard or whiteboard – or even a paper schedule on the refrigerator door. The schedule can break down individual tasks throughout the day or on a certain day of the week. Breaking down the tasks will avoid having to do everything at once, which can be overwhelming and be very much a downer when all you want to do is chill out on the deck with a good book and a cup of tea.
Daily Quick Kitchen Cleaning Tips
Set up your daily two minute tasks to include, rinsing a dish and putting it in the dishwasher right away (not the sink). That avoids having to face a sink load of dirty dishes. It only takes two minutes to clear up a table once you are finished eating and load the dishwasher.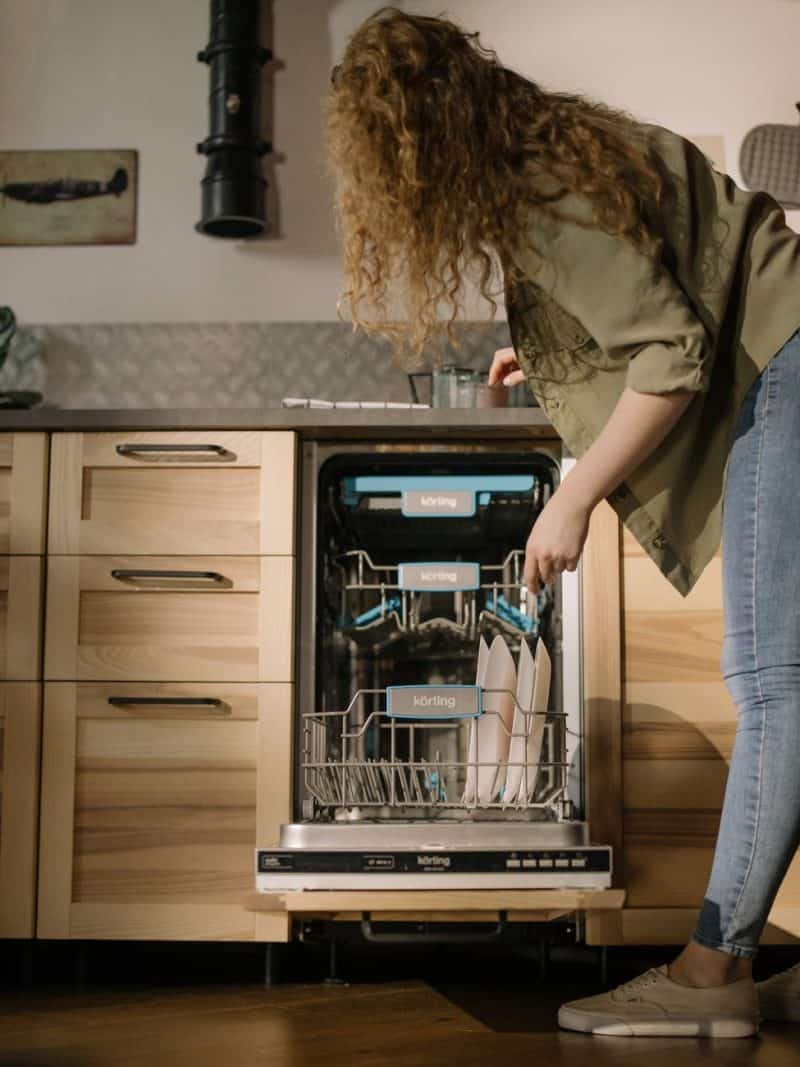 Add another two minutes to clean the stove top, wipe down and sanitize the counter tops and the table. Ensure all cupboard doors are closed and the countertops are clutter free.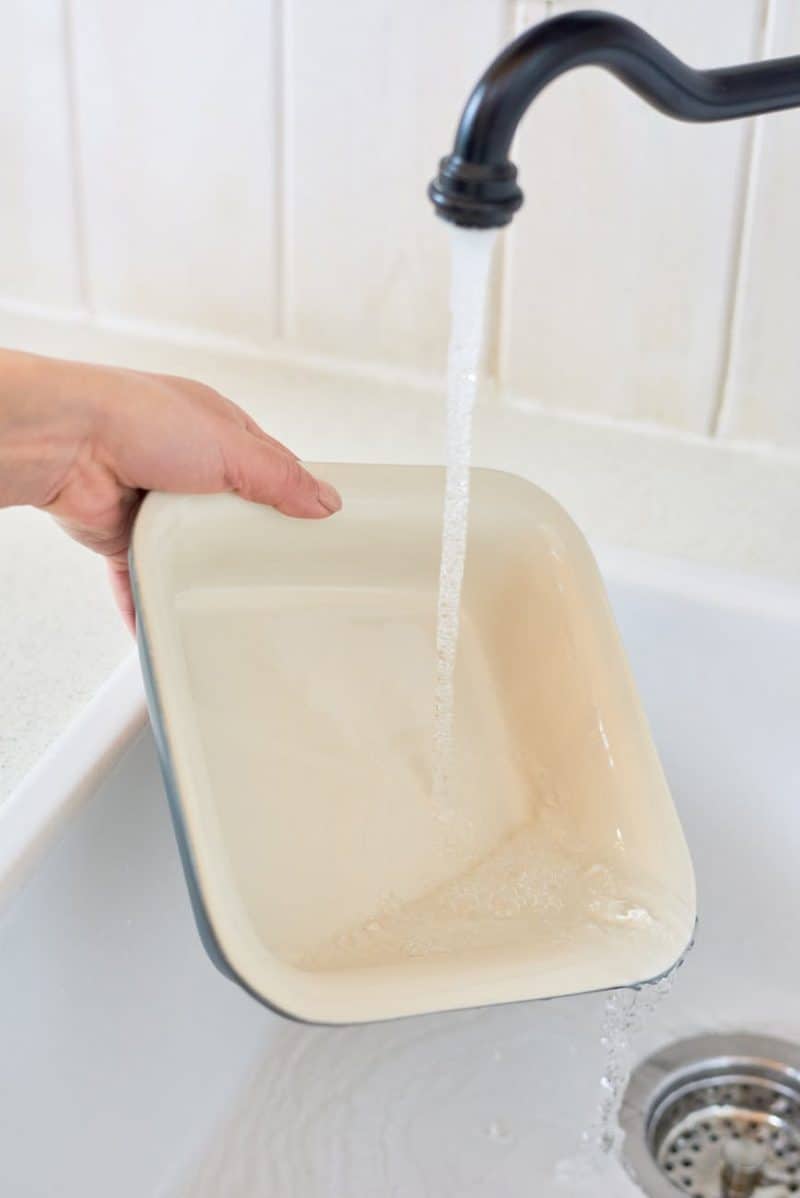 Daily chores can include taking out the trash, cleaning the kitchen sink and sweeping the floor.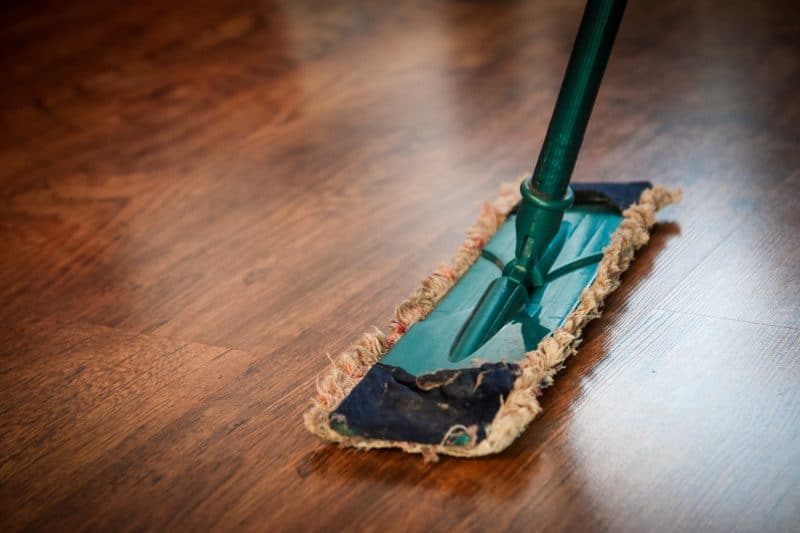 How can I clean any room in 2 minutes: Weekly Quick Kitchen Cleaning Tips
On a weekly basis, pick an individual day for a specific task such as wiping the floors, cleaning the backsplash of your counter and maintaining the refrigerator by throwing out expired leftovers before wiping down both the inside and outside of the refrigerator.
Maintaining the Living room
Depending on how much time you spend in your living room, these tips can also hold true for the family or recreational room. Wherever you get the most traffic, apply these Two Minute Tidy Tips.
Daily Quick Living Room Cleaning Tips
It only takes two minutes to fluff the pillows on the couch, straighten items on the coffee table and return the remote controls to their original spots.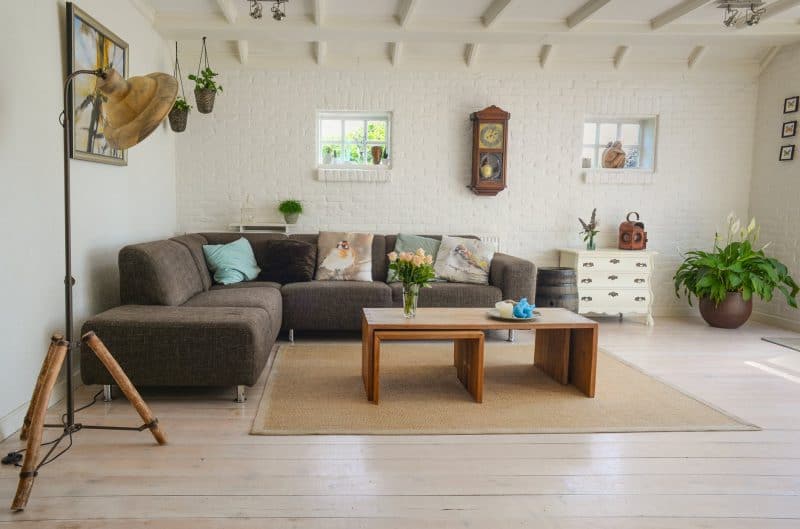 If you are enjoying a snack, be sure to clean up after yourself and put the dishes in the dishwasher. That will only take another two minutes.
Cleaning up toys, magazines, books and all other items used on a daily basis can also fit into a two minute time period.
Weekly Quick Living Room Cleaning Tips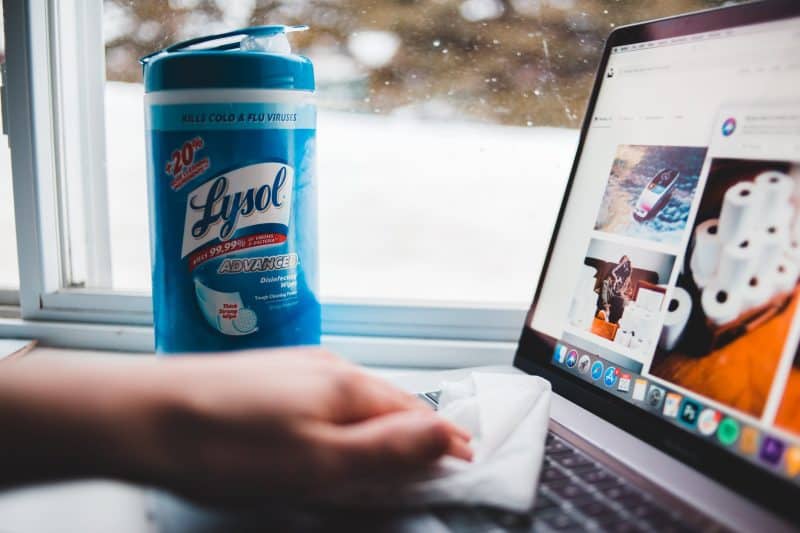 On a weekly basis, set aside two minutes for each task – dusting (2 minutes), vacuuming (okay, maybe 4 minutes), dusting the walls for dust bunnies and cobwebs and wiping down the TV. For those with environmental or seasonal allergies, dusting and vacuuming may need to be incorporated into your daily schedule.
How can I clean any room in 2 minutes: The Entryway is one of the more important rooms to maintain.
It represents your home, as it is the first room both guests and family see. As a first impression, a clean, neat and tidy Entryway makes for a warm welcome.
First things – Hang up your coat. In reality, it only takes 30 seconds to hang up a coat or sweater, but we will be nice and give you some extra time. Next, put those stinky shoes in the closet.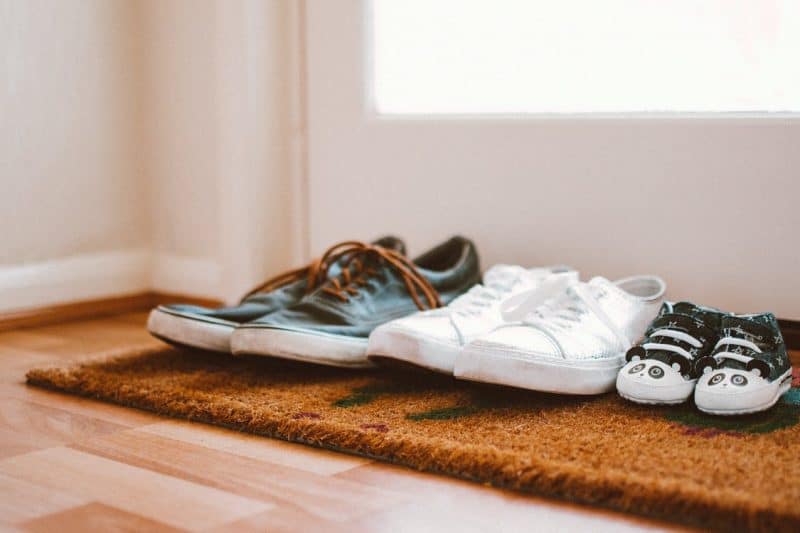 Nothing is more unpleasant than entering a home, only to be met with the essence of stinky feet. Keep your shoes and boots tucked away in the closet with the door closed. It's also a good idea to hang an air freshener in the closet and spray the inside of your footwear at least once a week. Other tasks that can fit into a two minute time period include, watering plants, collecting any mail that may have arrived, sweeping the entry way and the porch if you have one.
Maintaining a clean and sanitized bathroom isn't difficult.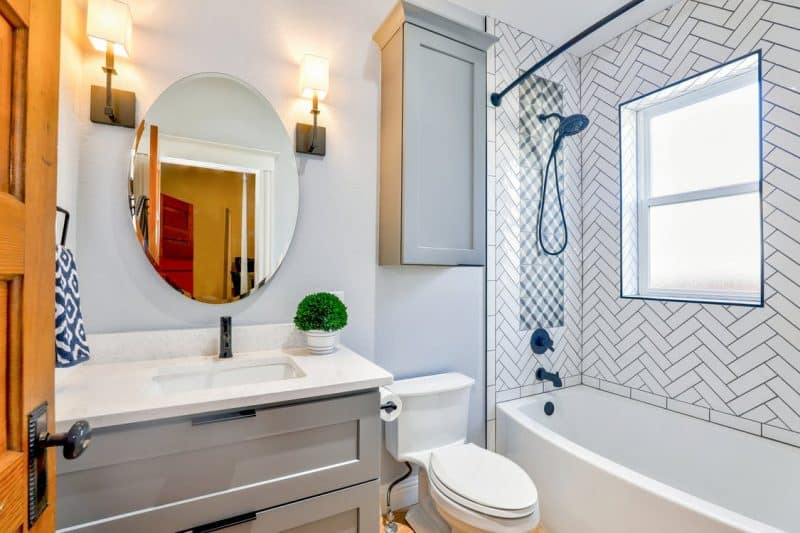 Keeping daily tasks on track will ensure a clean and inviting visit to the bathroom. In a two minute time period, you can replace the toilet paper on an empty holder, close the cabinet door and empty the trash can.
After showering or taking a bath, be sure to hang your towel, wipe down the shower and tiles with a daily shower spray and wipe down the mirror.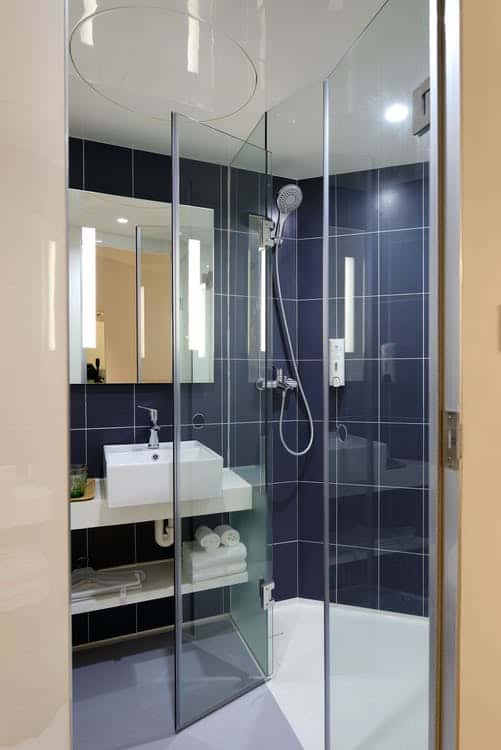 Depending on your schedule for replacing the towels, be sure to include the task somewhere in your schedule. It also only takes two minutes to clean the toilet. Wipe down the outside of the toilet along with the floor and wall behind it. Give the toilet bowl a good cleaning with a toilet brush and toilet bowl cleaner – again, each task should only take two minutes. Sweep the floors, wipe the floors and sanitize fixtures and door knobs on a daily basis as well.
The bedroom
Keeping a neat and tidy bedroom can be a breeze if you allocate the Two Minute Tidy Tips into your daily and weekly schedule. First things first, make your bed as soon as you get out of it.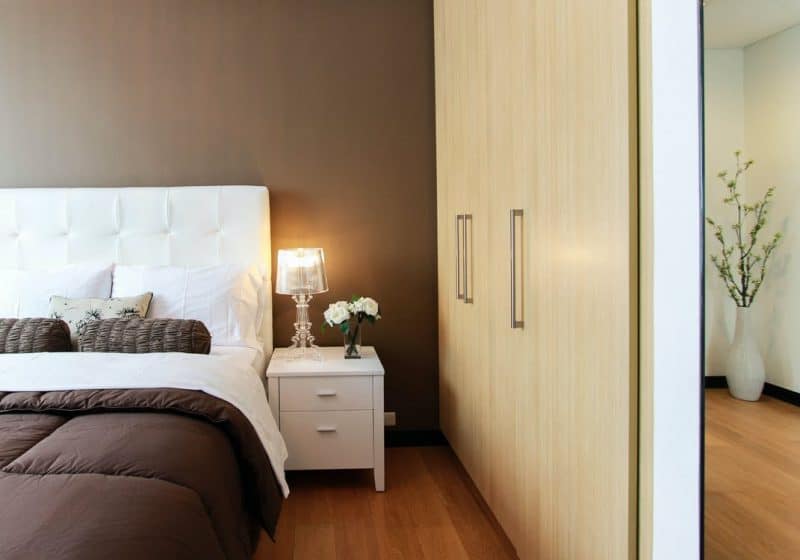 Keep your clothing and footwear in your closet and make sure all of your dirty laundry goes straight into the hamper. Depending on your personal requirements, dust the dresser and end tables on a daily or weekly basis. Don't leave freshly cleaned and folded clothes in the basket on the floor in your bedroom. It's best to put them away immediately to avoid having to be faced with a basket on the floor.
Home Office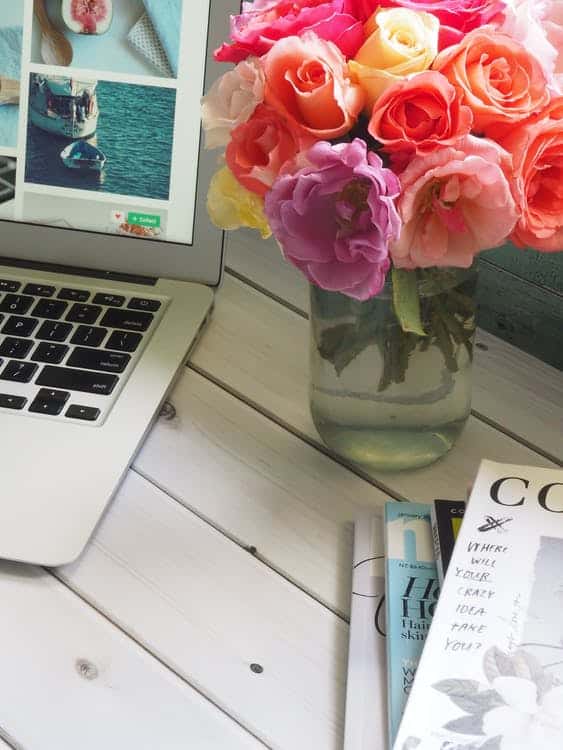 Keeping a home office neat and tidy doesn't have to be a challenge. Ensure you have ample storage and a filing system in place. If your home office is in a spare room, consider using the closet as a printer and supply storage area. It only takes two minutes to ensure any paper filing is filed away, your desk is dusted as are your computer monitors and keyboard. Shelves, and filing cabinets should also be given a good once over to keep dust at bay. Keeping yourself organized can also be a part of your daily home office tasks – including checking your planner and keeping your briefcase or purse well organized. – Text by Cora Lee Ertler
Check out these great hidden drawer organizers!
The following two tabs change content below.
Canadian Home Trends magazine gives you a personal tour of the most stunning homes and condos across Canada. You'll be inspired by a selection of accessible home décor products, trend reports, simple yet stylish DIY projects, and much more. In each issue, you are given the tools to recreate designer spaces you've always dreamt of having at home, in-depth renovation and design advice, colour palette and furniture pairings, and Canada's best places to shop.
Latest posts by Canadian Home Trends (see all)