How To Decorate A Rental. Did you know that 1 in 5 Canadians have rented their property in the past or are considering doing so in the future? With the trend moving toward creating short term rentals to earn a little extra income, designer Jo Alcorn shares tips on how to stage and protect your home.
My Home is Your Home: I always recommend you include a little individualized charm. This will set you apart and let your guests get a sense of who you are. How to decorate a rental doesn't need to be overly extravagant but something to bring out your personality and make potential guests feel at home. Try including your favorite scented candle or a warm and cozy throw blanket and notes/instructions around the house are also a great way to connect with your guest and create memorable moments.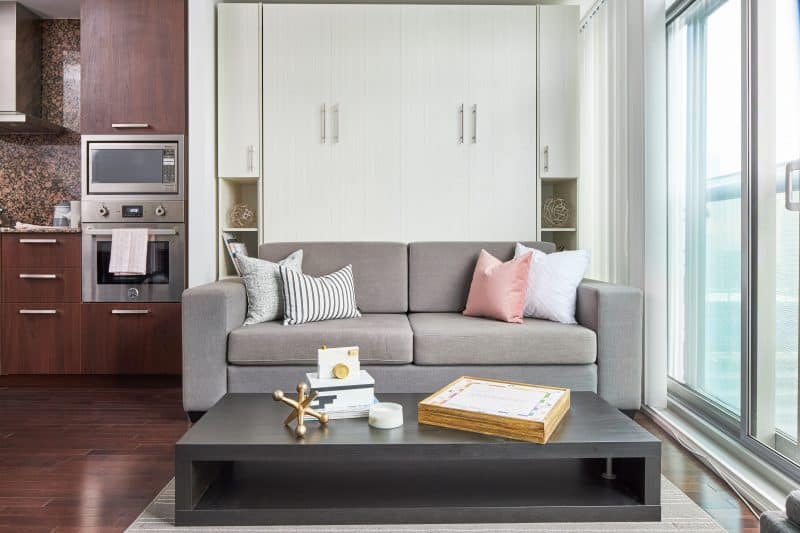 Got Décor?: With short term rentals, most people look for the comforts of a real home and not a sterile hotel room. Add accent pillows, a throw blanket along with styled shelves or table tops. Artwork can also have personality and flare. All of this can be done on a budget and in non-breakable items. Make sure things are easily washable so you can keep things feeling fresh between guests! I have developed an entire line of washable Canadian made pillows that are perfect for rentals – you can toss the entire pillow right into the washer and dryer too.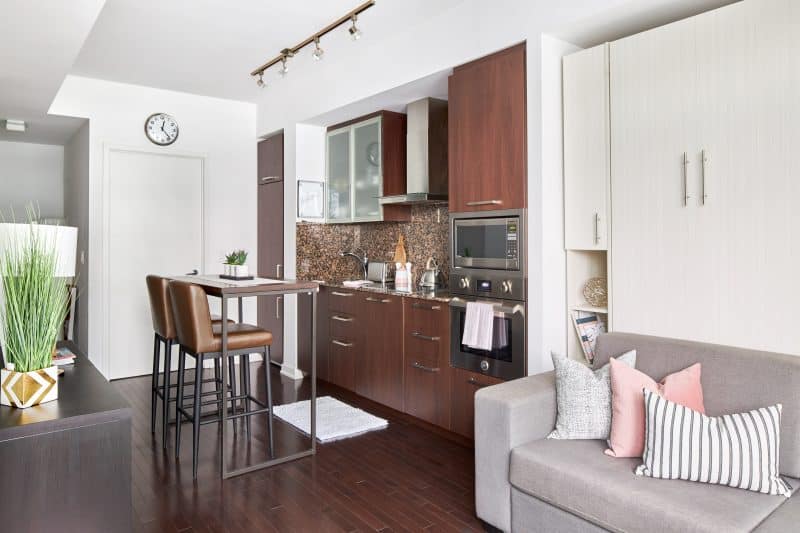 Minimal Look, Maximum Return: As much as you want to make the space feel homey, you want to keep the space simple and neat looking too. This way your space always looks put together and people don't feel like they are intruding in your personal home.
Lights, Camera, Action: A picture is worth a thousand words and in the case of short term rentals, since it's the first thing a potential customer looks at, the quality of the photo is as important as the staging. Photos that showcase natural lighting, your design personality and cleanliness, along with ensuring they are high enough resolution, is key to coming out on top.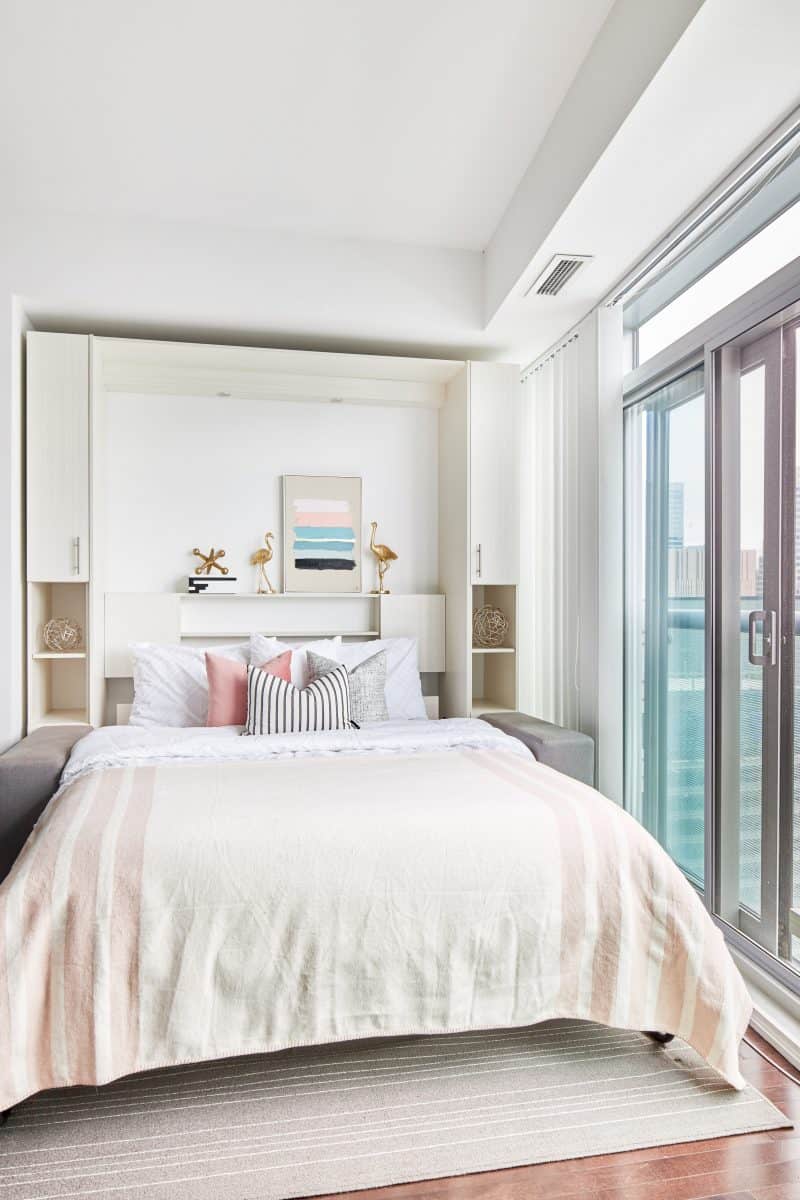 Keepin' It Fresh: Make your home stand out from the rest by keeping things fresh. Little touches like flowers that require minimal maintenance and fresh white linens and towels give that hotel clean feeling but with the comforts of home. It looks great on camera too when you're staging your space.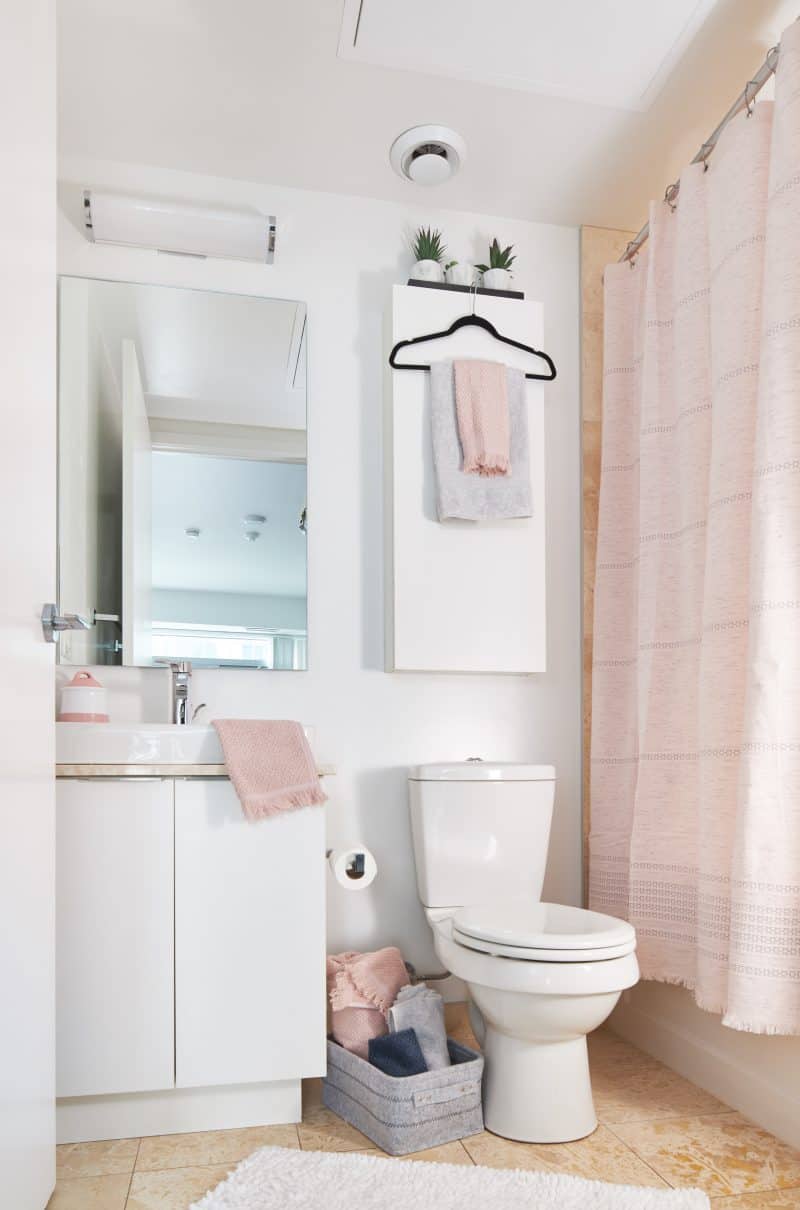 Protect Your Home: The time and effort you put into creating a welcoming space goes a long way, but as a short term rental host, you want to make sure you protect your home. Unless your policy clearly states that short term rental activity is permitted, you may not be covered for short term rental related losses. That's where Duuo comes in – an on-demand, episodic insurance service designed to protect short term rental hosts and their homes. With Duuo, short term rental hosts pay only for the days they want coverage, so they can rent securely and relax. You can learn more at duuo.ca.
Hook People With Words: The description you create is as important as the photos. Not only does the description allow you to show off your personality, but it allows you to bring your space to life in a way photos cannot. How to decorate a rental and make sure your photos match your description; don't talk about the spacious bedroom on the second floor if you don't have accompanying imagery.
For more great ideas, click here.
For more unique items for your home, click shopCHT.com.
The following two tabs change content below.

Canadian Home Trends' Style Editor, Jo Alcorn, Principle Designer and Founder of
Alcorn Home
. Jo has over 15 years experiences as a celebrity interior and home product designer, expert instructor, corporate ambassador, TV personality and a strong female entrepreneur, Jo has created a fabulous fan following. To add to credentials, she is a style editor & writer for multiple publications and blogs, a public speaker, and an avid animal/environmental advocate.

Latest posts by Jo Alcorn (see all)