The feeling of waking up refreshed and ready to start the day is usually just in movies or a dream. We usually wake up tired and not wanting to start anything. Scientists tell us, and we know from experience, that sleep refreshes us, helps us perform better, and contributes significantly to health and happiness. And yet, there are millions of us suffering from ongoing shortage of sleep. A restful sleep should be a reachable goal; with just a few helpful changes in the mix I believe it can. I just did a whole segment on sleeping haven bedrooms on BT.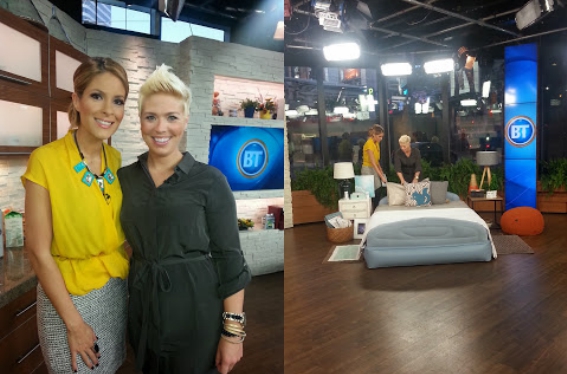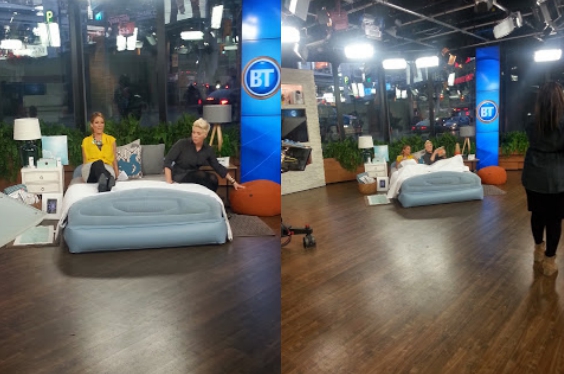 Now that it is getting dark earlier, here are some of my tips to help you get the perfect night's sleep!
1. Select your bedding carefully. A good pillow can make all the difference when trying to fall asleep.  Great sheets and a perfect comforter are not only visually stunning, but they also instantly put you in the mood to curl up and drift away. Smartsilk is a great Canadian company that offers silk filled bedding. Silk has a natural property of being a temperature regulator, so you stay comfortable all night long. Not only do they have sheets but they also have pillows, pillow protectors, mattress protectors and comforters.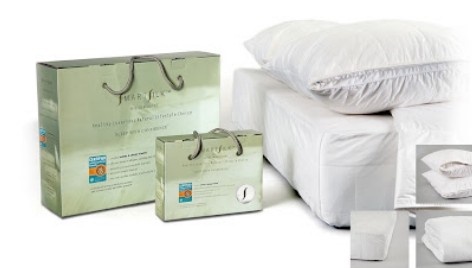 2. Keep your bedroom cool, quiet and dark. Blackout drapes are the perfect answer for an undisturbed sleep. Oversize them to help stop light from creeping through the sides as you don't want to disturb your beauty sleep.
3. Get a little help from a friendly herb. When your mind won't shut off with all your to-do lists, try passion flower. I am speaking from experience. As a designer I often jump into bed exhausted and ready to sleep. I close my eyes and my mind has a different plan for me. It keeps designing and planning for the next day. Recently I discovered Pascoflair, a natural herb made from a Passion Flower that I like to call my miracle pill. It literally turns my brain off, so I can fall asleep.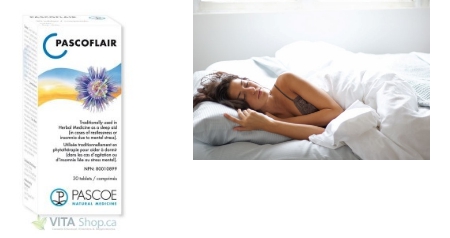 4. Dress it up. Spruce up your room with décor that makes you feel tranquil and at peace every time you enter the room. We all know that feeling when we see a comfy bed and a beautiful bedroom: we want to dive right in and sleep for days!  I recently discovered Nate Berkus' and Beaver Canoe's new line at Target and fell in love. Add some great accent lighting and pair it with a dimming light bulb to set the mood, A trendy end table with lots of space is the ideal spot to stack your favourite magazines and books.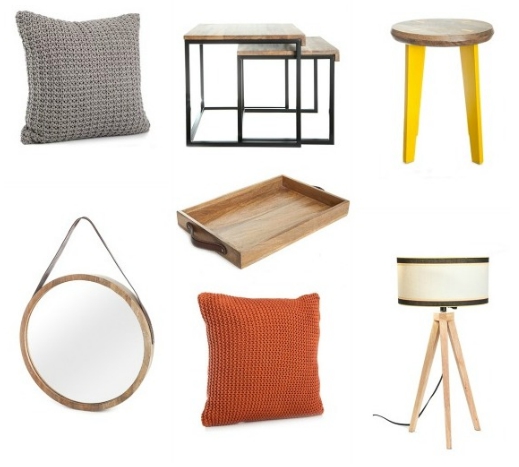 5. Bedroom Essentials. Here are a few of my personal tricks and tips. I like to keep a pen and notepad on my bedside table to jot down notes, sketches and any other to-dos that come to my mind late at night. Caffeine is not always your friend. I try not to drink caffeine after dinner. And my favourite is to curl up in cosy bedding, grab my favourite book and read until my eyes get heavy.
Sweet Dreams everyone!
Until next time,
Jo Alcorn
Special Thanks to:
Target www.target.ca
Smart Silk www.smartsilk.com
Pascoflair www.passion-flower.ca
Aerobed www.aerobed.com
Wardrobe provided by www.Jacob.ca
The following two tabs change content below.

Canadian Home Trends' Style Editor, Jo Alcorn, Principle Designer and Founder of
Alcorn Home
. Jo has over 15 years experiences as a celebrity interior and home product designer, expert instructor, corporate ambassador, TV personality and a strong female entrepreneur, Jo has created a fabulous fan following. To add to credentials, she is a style editor & writer for multiple publications and blogs, a public speaker, and an avid animal/environmental advocate.

Latest posts by Jo Alcorn (see all)