This Mothers Day, "It ain't about the price tag, its about signing it with love".
Every Mother's day, it is our goal to show mom why she means so much to us – but sometimes the search to find the perfect gift can lead to a rushed unimaginative gift, impersonal prefab greeting card sentiment, or even worse, another tea pot or bottle of perfume she may really not need or care for. Not that any of these gifts are "unworthy", but before you start to hyperventilate over what to get her, remind yourself of what mom really wants – aside from us being generally happy, perhaps marrying a doctor or lawyer, and of course spending more time with her.
One of the most important "things" to moms everywhere is that it be authentic & personal. In my family real love and appreciation is an expression that comes from your heart, an emotion that can be as simple to convey as a smile, a thoughtful handwritten note or as is often the case, a chic DIY project.
Singer Jesse J says it best – "It ain't about the price tag" – but so does my 99 year old Grandmother who always reminds me that something I've made for her with love is the most valuable possession she and any mom could ever receive!
Here are some fabulous Mother's Day DIY projects that make use of one of my favourite design tools – the almighty Sharpie! Last year I created a beautiful vase drawing for my mom that I drew directly onto picture frame glass from an inexpensive Ikea picture frame! It looks spectacular when placed back into the frame and hung on the wall. The cool part is if you are not so good at drawing, simply place the image underneath the glass and use the sharpie to trace the image on top. Voila! – you are an instant Artist and created instant Art!
A few years before, I created these "cool dude" silhouette dinner plates and mugs using a blue sharpie and applied a protective sealant over top so they can actually be used and washed. But for mothers day, switch out the cool dude silhouette (unless your mother is single of course) and feel free to use silhouettes of your family members – even your pet!
For more inspirational DIY ideas check out these other great projects fit to make mom feel like a million bucks regardless of the price tag! Feel free to make it yourself, make it personal, make it your own, and above all, make it with love.
Happy Mother's Day to all.
I will Always Love You – Love Bangles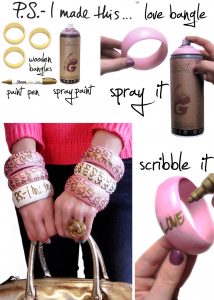 You don't get much more unique than these DIY Love Bangles. Spray paint inexpensive dollar store bangles and use a sharpie " comes in a variety of colours" to scribble a personal message or the lyrics of your mom's favourite songs!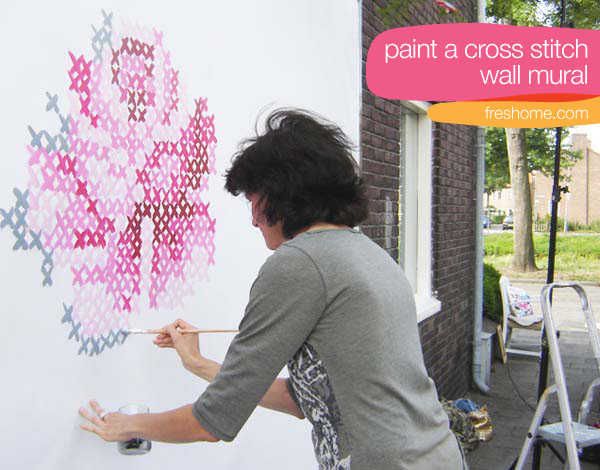 This is so cool for those who appreciate the beauty of something sewn with care but just don't have the touch for a needle and thread! I would love to recreate this with a sharpie too!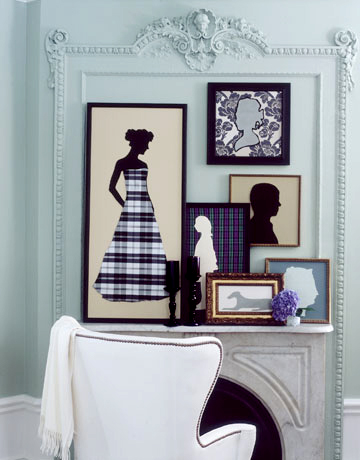 So personal and really a true conversation piece
The following two tabs change content below.
Nicholas is the DIY Editor for Canadian Home Trends Magazine, an award-winning Designer Decorator, and appears as a guest expert on City TV's CityLine. As Principal Designer, Interior Decorator and Stylist for
Nicholas Rosaci Interiors
, Nicholas creates chic, confident and glamorous spaces that cross the divide between Modern and Traditional.
Latest posts by Nicholas Rosaci (see all)