If you have been following along with our blogs, we are now on our third recommended destination for Canadians. It is a popular destination and one of my favorites! Portugal is a land of contrasts. At one time or another, the country was overrun by Romans, Moors, Celts, and Vikings. This has left Portugal with the beautiful relics of many civilizations, palaces, Roman ruins, stone carvings and archaeological sites. There is nothing more surprising than walking around a corner in a Portuguese city and seeing the ruins of a Roman temple.

The first stop upon arrival into Portugal is usually Lisbon, the second oldest capital city in Europe. It is an easy city to get to from Canada and is a good hub for day trips throughout the country. A unique way to get around the popular tourist districts is the no. 28 tramline. These vintage Remodelado streetcars can navigate the tight turns and steep hills in the city. I would recommend you get on the streetcar at the beginning of the line to get a seat and stay on for the entire ride to see all the sights along the way.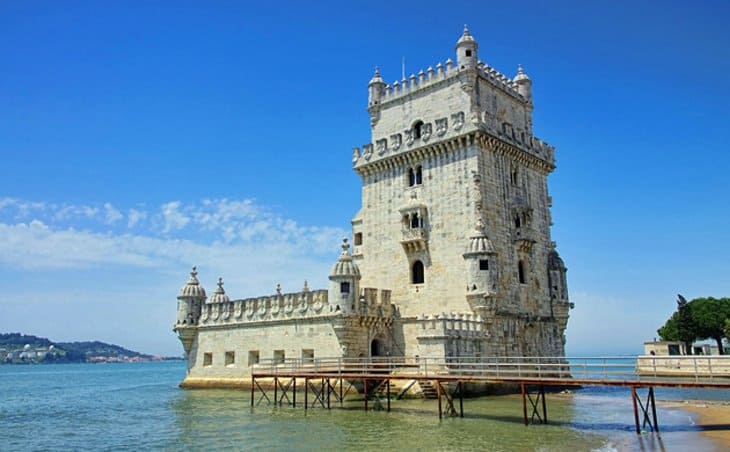 In Lisbon you can also visit Belem Tower, a fortification built as a ceremonial gateway to Lisbon. It is where the journey for seafarers began and ended. Belem Tower, along with nearby Jeronimos Monastery are a UNESCO World Heritage Site. The two sites are a testament to the Portuguese Age of Discovery. At night you will want to visit the Bairro Alto district of Lisbon. This neighborhood is known for its bars and cafes and is very popular with the younger crowd. Bairro Alto is also one of the best places to listen to traditional Fado music, a melancholic sound accompanied by a guitar. A Fado restaurant, such as Senhor Vinho, will provide a traditional meal accompanied by a three-hour or longer performance. And don't forget to try their Pastel de nata or custard tarts.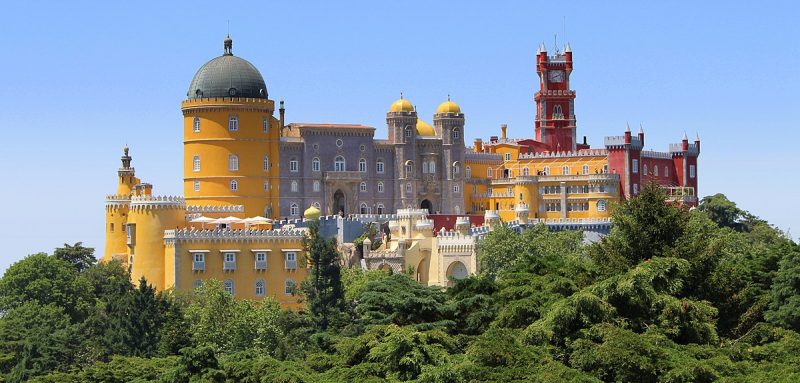 Sintra is an excellent day trip from Lisbon. It is approximately forty minutes by train but feels like you are getting lost in another world. Pena Palace was designed to be visible from any point in the park which surrounds it. It is a mishmash of colors and textures. There are walls made from Delft blue tiles, vivid colors painted on surfaces, sculptures, and a drawbridge. The gardens surrounding the palace are divided into many different landscaped areas and cover over 200 acres.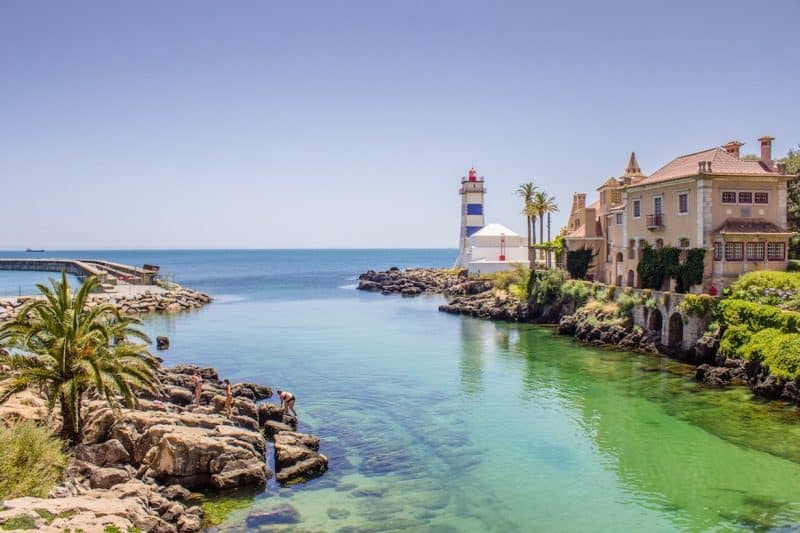 Cascais is another great day trip from Lisbon. A former fishing village, it has emerged as a resort destination with beautiful beaches. Most people come here to relax and enjoy the beauty of its historical town centre with its pedestrian walkways and amazing art district. There are also numerous souvenir stands and cafes.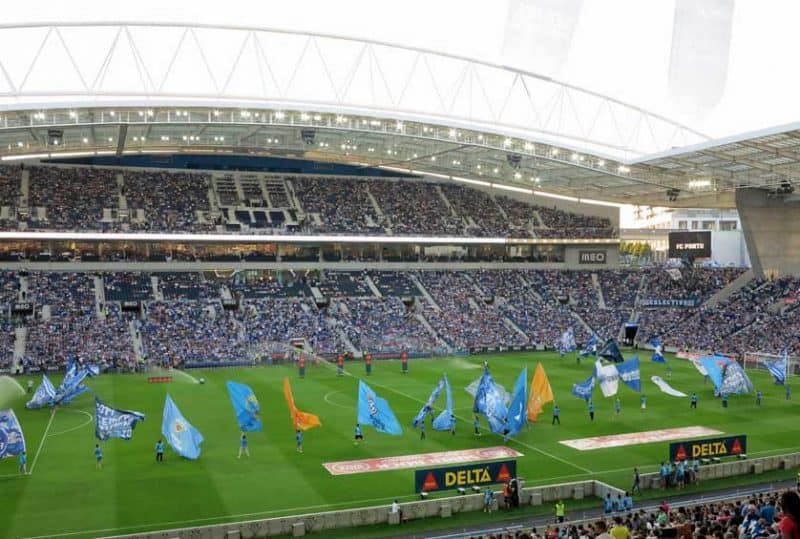 Traveling a bit further north will get you to Porto, the city renowned for its dessert wine or port. Wine aside, the city is also known for its culture and nightlife. Henry the Navigator was born here, and the city centre was designated a UNESCO World Heritage Site in 1996. Visit the world-renowned modern art museum and the House of Music concert hall or head to Dragão Stadium where the FC Porto football team plays. Some of the best restaurants in Portugal are located here and make sure you try the traditional dish 'Francesinha' – toast with layers of meat inside covered with cheese and a spicy sauce. And of course, there are always the numerous port wine cave tours with wine tastings.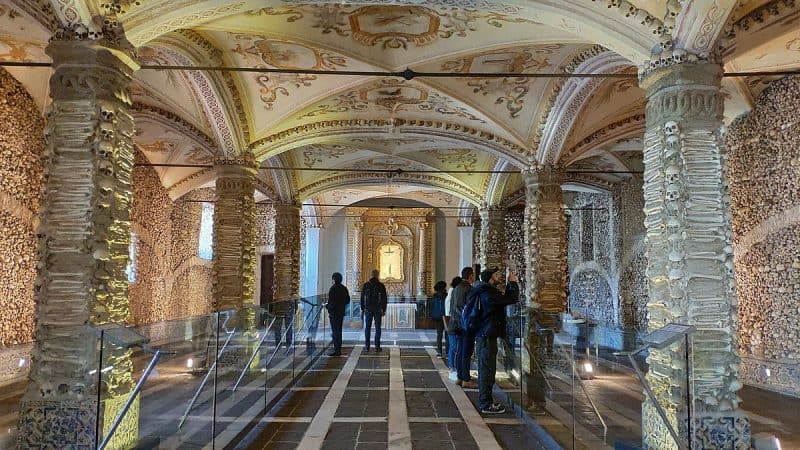 Evora is a university town known for its vibrant community. Historically it was a major trading centre, which is reflected in the large number of monuments and unique buildings. Here is where you will find the best-preserved Roman ruins in the country. The temple was built at the highest point in the city and can be viewed at any time with no entrance fee. Another unique place to visit is the Chapel of Bones. The interior walls of the chapel are covered with human skulls and bones. The bones were taken from the numerous cemeteries within the city, which were taking up valuable land. You could visit Evora as a day trip from Lisbon, but it would be a very long day.
Take a few days to travel down to the Algarve region of Portugal, the southernmost part of the country known for its Atlantic beaches and golf resorts. Stop in Sagres along the way and visit the western tip to try out some surfing. There is always somewhere to surf here as the multiple beaches face differing directions. There are also quiet beaches, hiking trails and deep-sea diving. You also won't want to miss the Sagres Fortress. It is not a classic fort though, as it only has one large wall that divides the headland from the mainland. It was originally built to protect the area from North African pirates. Here you will get to see the fishermen spending their days on the high cliffs for their catch.
Continue to Lagos and Faro, enjoying the beautiful southern climate and picturesque fishing towns. In the middle of the two cities you will find the coastal city of Albufeira. This area has become a major holiday destination and where you will find most of the 'long stay' programs that you can book out of Canada. There is a modern marina, great nightlife, golfing, and dolphin watching, along with numerous family activities.
If you are planning to visit Portugal, I would recommend you head there in the spring and fall to avoid the blistering temperatures, numerous tourists, and expensive prices. Enjoy all there is to see and remember to bring me back a bottle of wine.
Text by Heidi Lawrie, B-Side Travel
The following two tabs change content below.

Heidi graduated from a top-notch Travel and Tourism program and has received her designations as a Certified Travel Counselor and as an Accessible Travel Consultant. She has traveled extensively all over the world, independently, with family, and on group tours, and loves to share the excitement of travel with others.

Latest posts by Heidi Lawrie (see all)