Most people have a lot of stuff, but not a lot of places to put it. Inefficient furniture and a poorly laid out room can add to the problem. If you are one of those people tight on space and tired of the chaos, Designer Laura Stein can help you get the most out of every square inch of your home.
Nooks & Crannies
Make use of awkward nooks and crannies. Funny little corners that seem unusable can often be the best places for a cozy reading nook, a desk area, storage or shelving. For a high-end look, use built-in furniture made to fit the space. For something more budget-friendly, get creative with ready-made furniture pieces that can be altered to fit. The area under your staircase is a great place to try this. It is one of the most underutilized spaces and perfect for storage or a desk. The key to making this work is to access the open area from the side rather than directly under the stairs.
Functional Furniture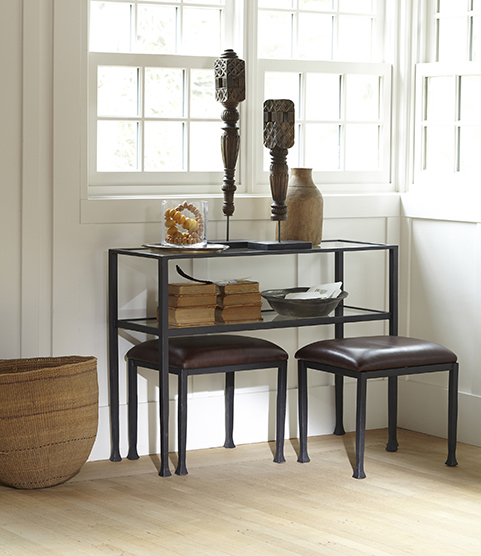 Choose furniture with more than one function. If one piece of furniture can do the job of two, you can cut down on furniture and save precious floor space. There are all sorts of multi-functional furniture pieces on the market, from chairs that double as bookcases to coffee tables that lift up to a dining table height. Think about the layout of your room and what you can do to make things more compact without sacrificing function. Try tucking some stools under a console or sofa table to consolidate on space. Pull the stools out for extra seating when guests arrive or use them to instantly transform a table into a small dining area or desk.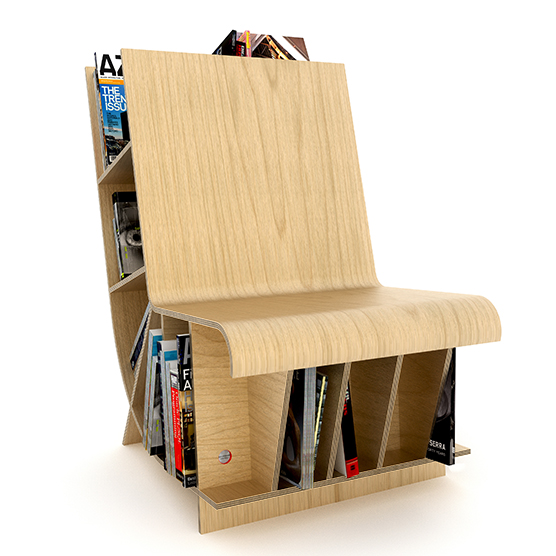 Hide-a-Bed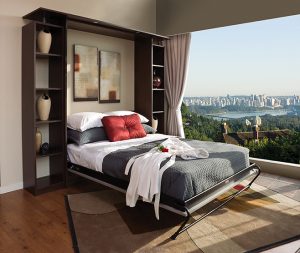 Beds take up a huge amount of floor space and not everyone has the luxury of sacrificing an entire room for an extra bed for guests. To really economize on space, a wall bed may be a better solution. Innovative furniture companies, such as Murphy Wall Beds, have found ways to incorporate bookshelves and entire office suites that flip up and tuck away into the underside of a bed. When the bed is away there is a full wall of furniture, however, once it's pulled down everything else is hidden and out sight.
Photo Credits:
Office, IKEA, ikea.ca;
Bookseat Maple, Clei/Resource Furniture, resourcefurniture.com;
Tanner Console and Stools, Pottery Barn, Potterybarn.com;
Wall Bed, Esprit by Murphy Wall Beds, murphybeds.com
The following two tabs change content below.


Latest posts by Laura Stein (see all)