When you live in a condo or a small home, finding space can be a constant battle. One of the keys to successful small-space living is making use of every available square foot. Spaces that would have traditionally been seen as wasted space are more important then every before! One common "wasted space" is the space under a set of stairs. Today – homeowners are rethinking this space and making use of it in creative ways. This space can be used to add much-needed storage or create a room that otherwise does not fit into your home. The empty space under your staircase could be anything from an office or library to a wine cellar or even a powder room for guests! Take a look at these 12 unique ideas for making use of the space under your staircase!
Linen Storage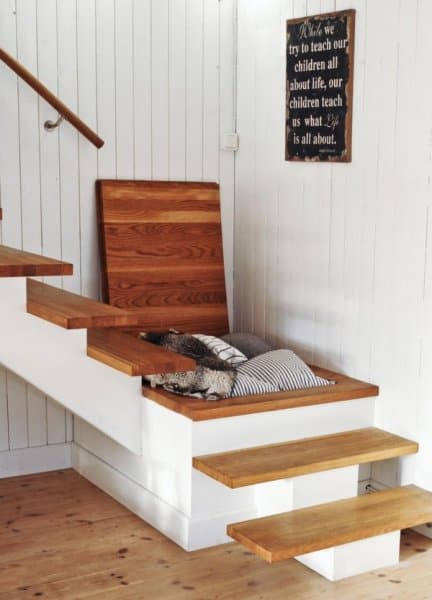 The following two tabs change content below.

Crystal Williams
As Online Editor for Canadian Home Trends Magazine, Crystal has a passion for design and decor. She enjoys browsing the web to find new, exciting decor ideas, DIY projects and unique products to share with her readers. With formal training in graphic design and a background in the event planning/design business, Crystal looks at design from all angles to give readers a fresh perspective.

Latest posts by Crystal Williams (see all)