A few months ago, we asked readers to send us their design/decor questions and over the next few weeks, we will be bringing you answers to many of those questions! Today, designer Glen Peloso is answering your Small Space design questions!
Check out Part 1: Flooring and Part 2: Kitchens here.
Replacing Furniture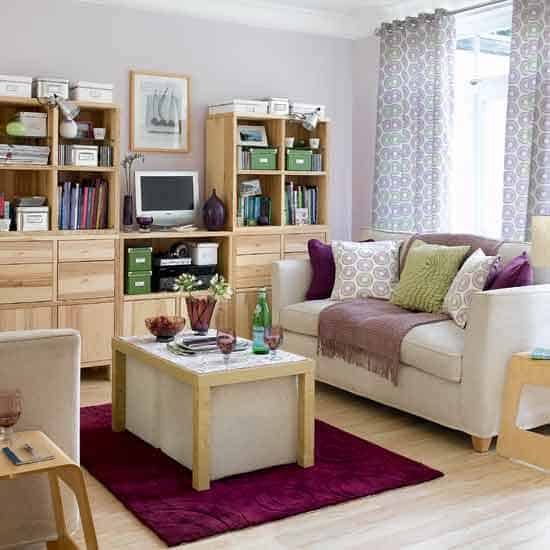 Image 1 of 8
I just moved into a town home and my existing furniture seems bulking. What should I do?

Every space is different and has to be dealt with individually. People often spend more money on furniture than on other things in the home and letting it go can be emotionally difficult. The reality is that you may have to sell what you have and get something that suits the space better. Think of it in this way: if you were to lose 50 pounds would you wear the same clothes? The answer is absolutely not! The same is true of space. Try and remember that the space and the house are meant to work for you. Having furniture that is too big will make the house a pain to work in.

Photo Source
The following two tabs change content below.

Canadian Home Trends' National Design Editor, Glen Peloso forged into the world of design 20 years ago after completing his Masters degree in Fine Art. As Principal of
Grafus Design Co.
, he has worked in residential, hospitality and commercial spaces for clients in several countries and has successfully designed over 300 projects in that time. TV Celebrity Designer and Canadian Home Trends National Design Contributor, Glen is also recognized as a design expert on The Marilyn Denis Show and from his past work as a host/designer of the internationally popular television shows Foodnetwork/HGTV`s Restaurant Makeover, and W networks 'Take this House and Sell it', and "Slice Network" show, Renovate my Wardrobe.

Latest posts by Glen Peloso (see all)