The traditional plain old pancakes and syrup become very boring after a while therefore I have compiled 20 of my favorite mouthwatering pancake recipes! Who would have thought that plain pancakes could be transformed into sweet heavenly goodness? Explore and enjoy these irresistible pancake recipes!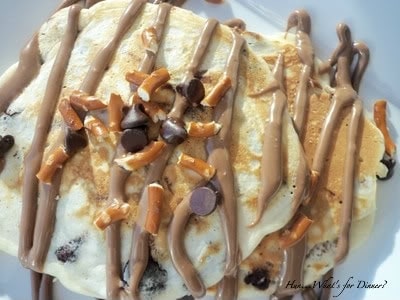 Chocolate Chip Pretzel Pancakes with Peanut butter Nutella Sauce
These pancakes are delicious! The combination of sweet and a hint of salt from the crunchy pretzels complement each other perfectly.
Click here for recipe