Overnight oatmeal is a great breakfast choice and best of all NO COOKING REQUIRED. It's easy, delicious and healthy. Oatmeal is great for your heart, cholesterol and weight loss. These recipes are also kid friendly and they won't have a problem wiping their bowl clean!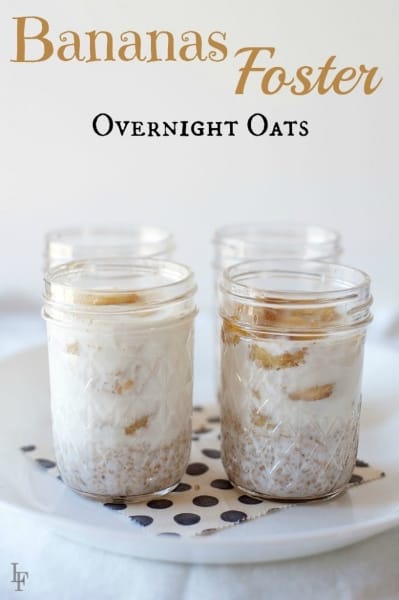 Banana Foster Overnight Oats
Many people enjoy the banana foster dessert and they can now enjoy it in their oatmeal . The combination of the bananas, maple syrup and cinnamon in this recipe is divine.
Click here for recipe