There are so many great things that can be done with waffles! Here are seven amazing recipes sure to get your creative juices flowing on Mother's Day. Even dad will be able to make these waffles with kids for mom.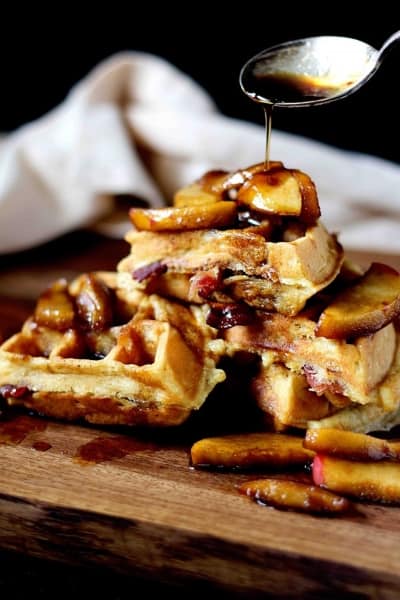 Bacon and Cheddar Waffles with Caramelized Apples
This is something you don't see everyday! Bacon and cheddar doesn't come to mind when you think of waffles but let me assure you that these waffles will become one of your favourites. Bacon and cheese are a delicious combination and the salty bacon contrasts perfectly the sweet apples. After enjoying these filling waffles you won't have much of an appetite for the rest of the day.
Click here for recipe