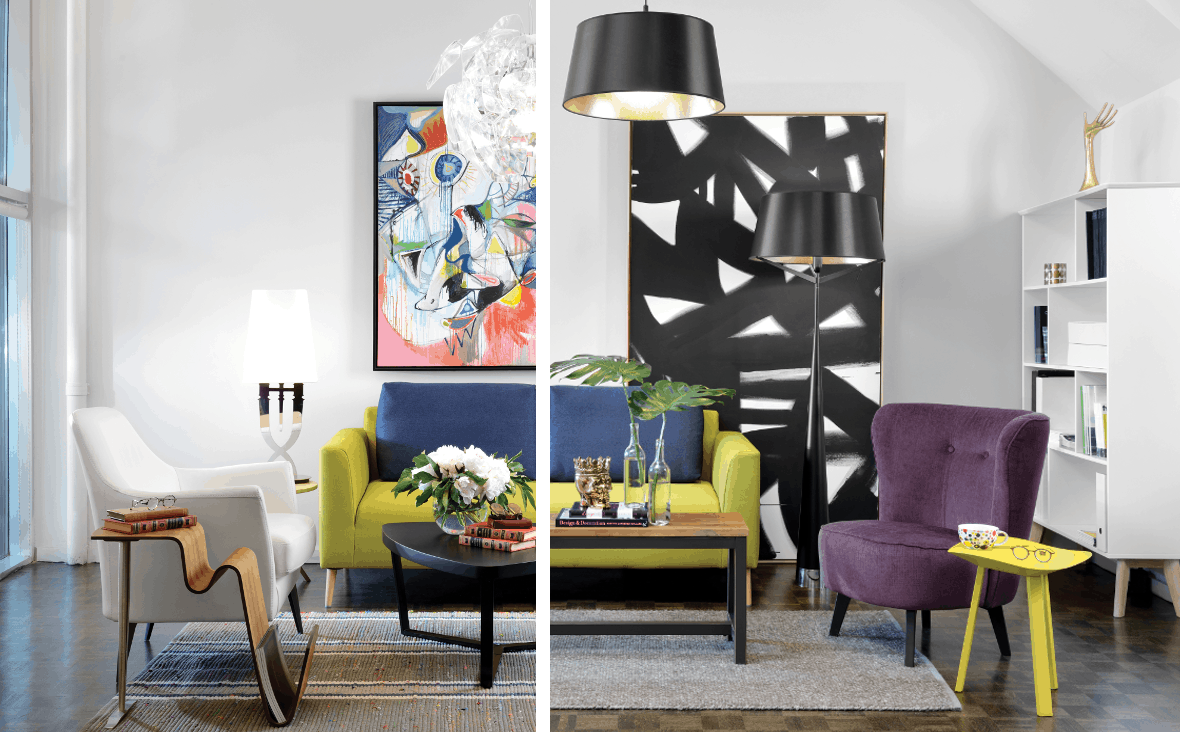 Design and Event Editor Evelyn Eshun visits Jalice Interiors to create two condo looks using the same sofa. – Photography by Larry Arnal
Are You Looking to Downsize?
This look has a traditional feel with a contemporary edge, perfect for established homeowners looking to downsize into a condo.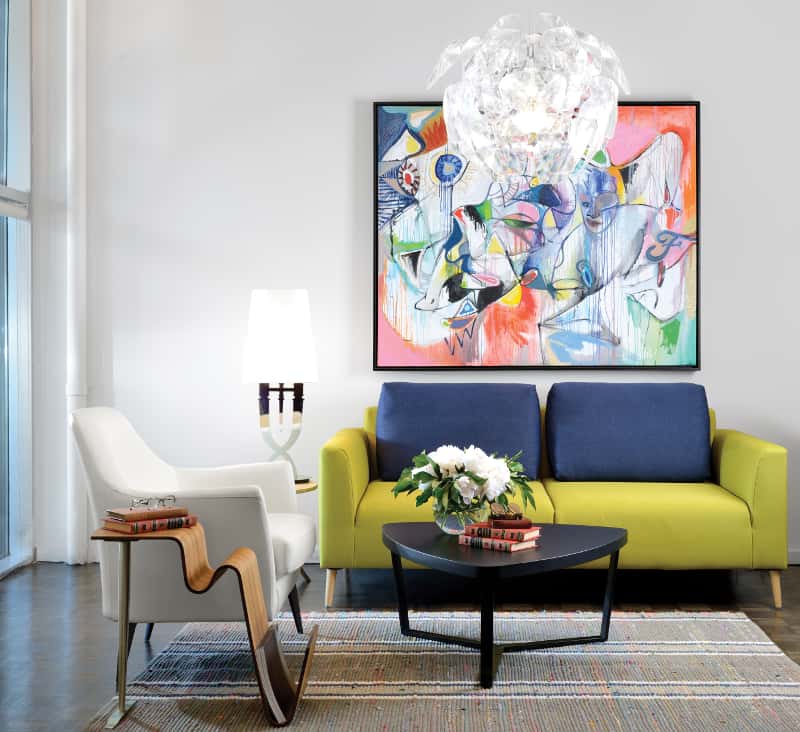 Designer's Notes:
The white chair has a very traditional shape with clean lines and a slime frame.
A mid-century chandelier is a classic yet modern fixture. Though it is generous in size, its translucent material gives it a light and airy look.
The lamp is a whimsical expression of the silhouette of a candelabrum, a classic element showcased in a contemporary way.
Are You a First Time Homeowner?
This look is contemporary and bold with a sense of sophistication, perfect for a young couple's first condo.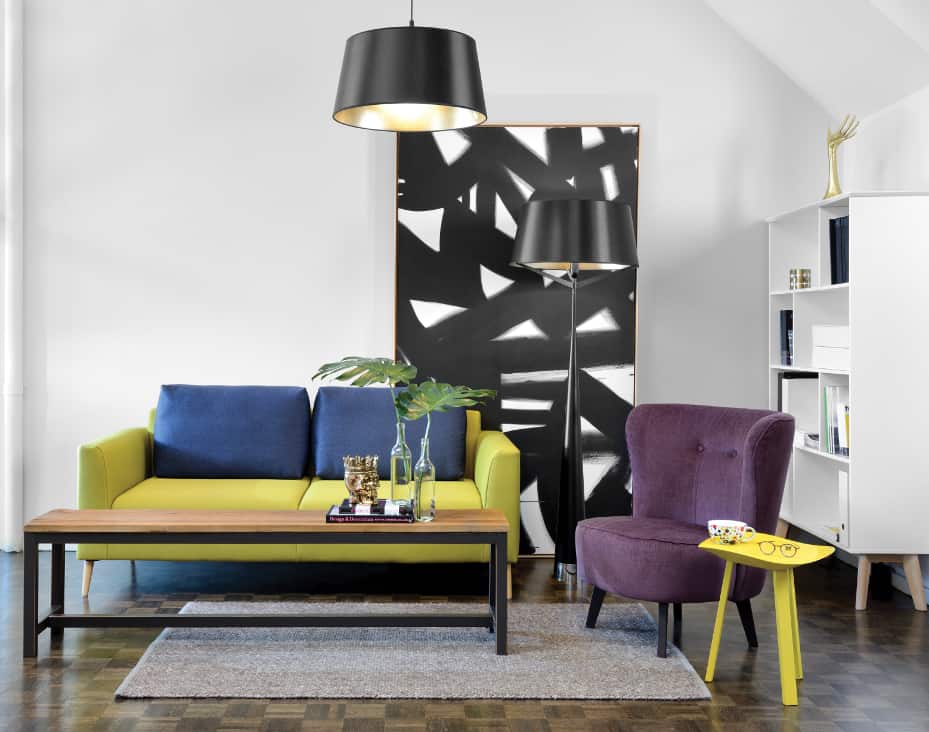 Designer's Notes:
A strong splash of color on the side table adds personality while doubling as a stool.
A bench was used as a coffee table! This can double as a seat when needed.
Glass bottles double as vases for the Monstera leaves.
Don't be afraid to invest in oversized art. You can lean it against a wall to act as a backdrop for your furnishings.
Soft & Luxurious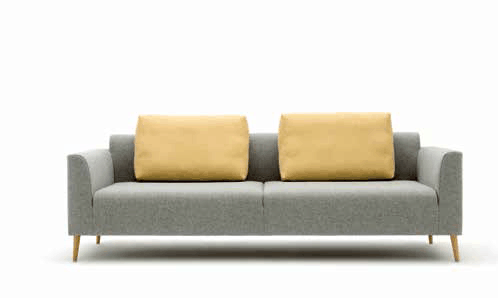 This sofa is bold and contemporary with classic lines. It has slim arms which take up less physical and visual space. The slim legs raise the sofa off the ground, creating the illusion of more space. – Freistel 162, Jalice Interiors
Get the Trend

Create a luxurious space with contemporary pieces that add sparkle, color and a touch of wood for extra warmth. – 145 Artwork by Peter Traintos, Funco End Table, J88 Pendant, Jalice Interiors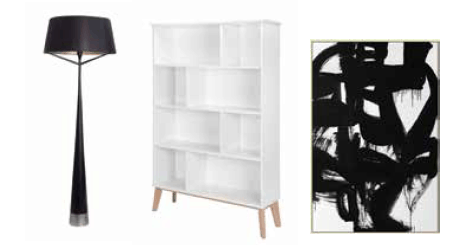 To create a strong base for a contemporary space with plenty of drama, use contrasting black and white finishes. – B&W Artwork by Peter Traintos, Century Bookcase, J207 Floor Lamp, Jalice Interiors