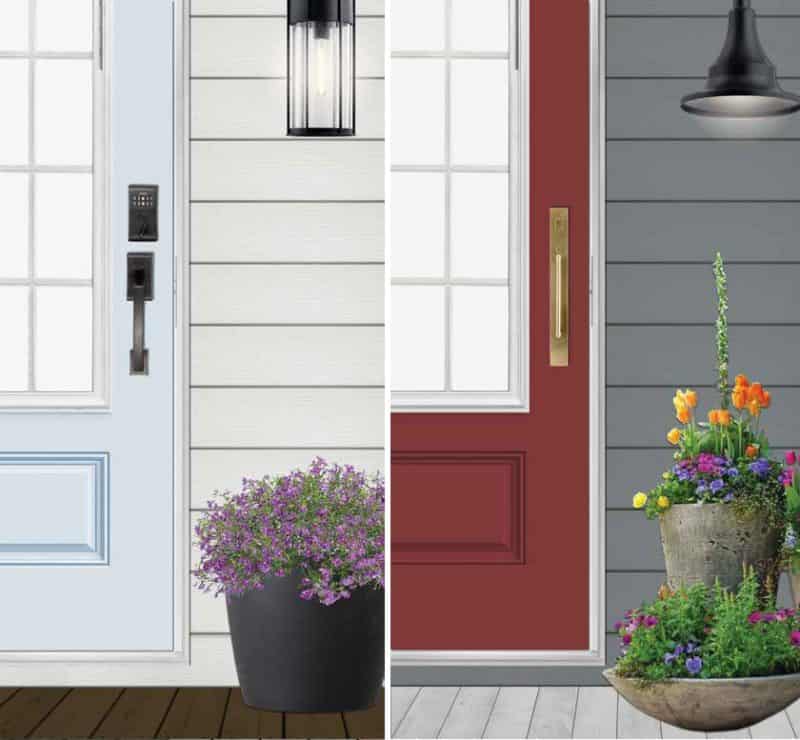 DESIGNER EVELYN ESHUN CREATES TWO UNIQUE LOOKS FOR YOUR FRONT DOOR INSPIRED BY BEAUTI-TONE'S DESIGN ROOTS COLLECTION.
URBAN FARMHOUSE A front door in a fresh light blue-green color is happy and bright against the white siding and black accents which give this house an urban farmhouse look with a clean contemporary feel. Adding abundant bushes of lobelia bring a country feel to this front door.
Door Color, Make A Splash DR121-1, Beauti-Tone, Hardware, Emtek, Lighting, Living Lighting
BOLD CLASSIC A red door is a classic and timeless way to make a statement for just about any home. Pairing a bold red door with soft gray siding gives the home a modern touch while shiny brass hardware adds a feeling of classic luxury. A collection of planters of colorful flowers adds a touch of fresh, wild abandon while still being very organized and elegant.
Door Color, Sizzle DR76-3, Siding Color, Into the Deep, DR44-4, Beauti-Tone, Lighting, Living Lighting, Hardware, Rocky Mountain Hardware, Floral Image, Style Motivation
COLOR CONFIDENTIAL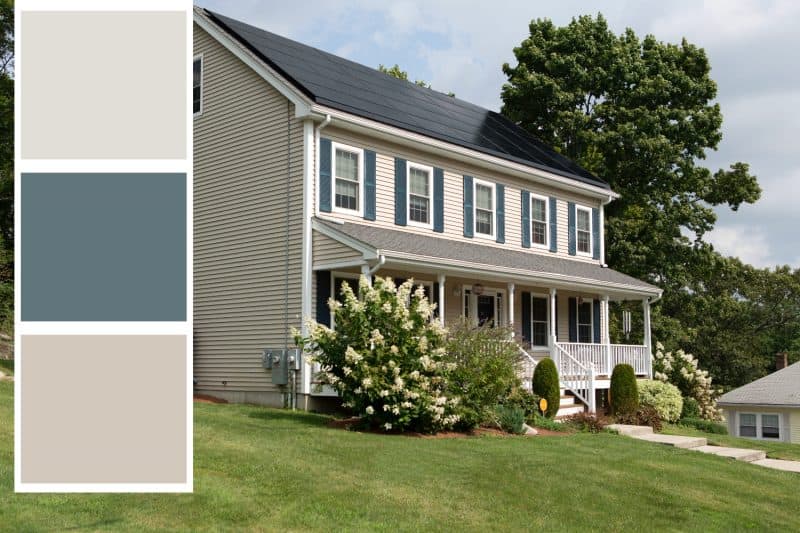 TRADITIONAL CHARM The traditional farmhouse style is a great choice for a country home or cottage. For an updated look, select a neutral color with white trim and add a pop of subtle color in the shutters!
Colors: White Chocolate, Beyond Beautiful, Comfort, Beauti-Tone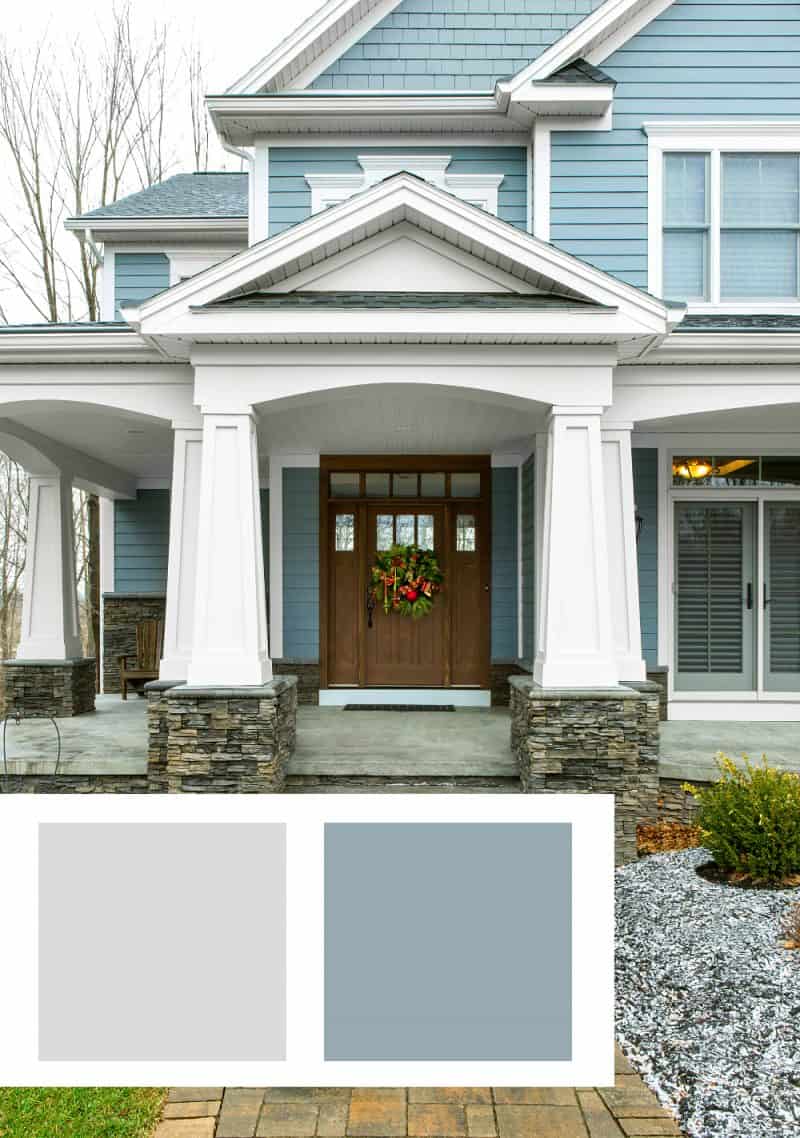 TIMELESS CRAFTSMAN Crisp bright white against a stunning blue is a classic combination that will never go out of style! Add a stately wooden door and accents in natural stone veneer for a look that is both elegant and timeless!
Colors: Iced Queen, Making Waves, Beauti-Tone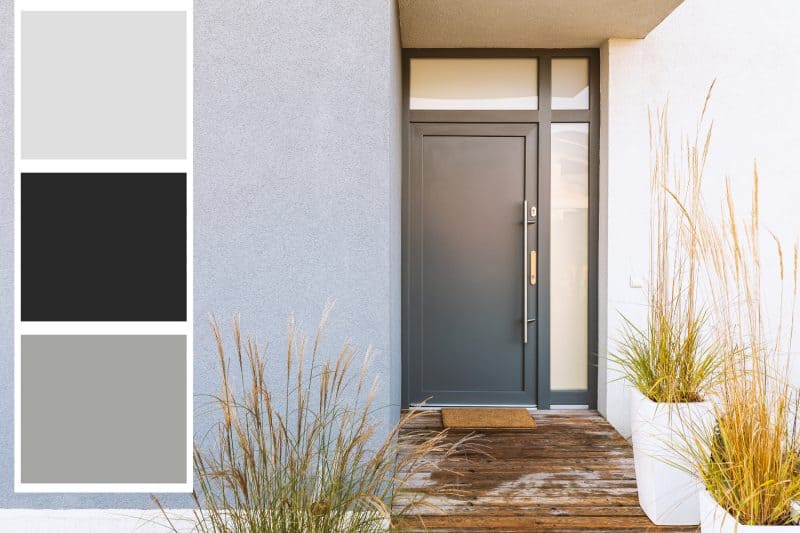 MODERN MINIMALISM For a modern, minimalistic look, pair sleek, clean lines with a monochromatic palette of white, gray and black! Natural grasses and wooden decking add a welcoming touch of warmth to this otherwise cool look.
Colors: White Rabbit, Little Black Number, Blank Canvas, Beauti-Tone
The following two tabs change content below.

Evelyn Eshun has been providing creative Interior Design solutions for her Residential Clients in the Toronto area for over a decade. Principal Designer at
Evelyn Eshun Interior Design
, Evelyn has participated in various Television programs over the years in addition to her Design business. With a passion for design and travel, Evelyn has translated her extensive and various experiences into a design philosophy which puts the Client's needs and functional needs first. Always striving for a unique and personalized solution for each Client, Evelyn prides herself on creating interiors which will stand the test of time. Whether transforming an old and tired property into a vibrant home or simply finishing a home with the decorating touches which make a house a home, the goal is always to collaborate with Homeowner, Trades and Suppliers to finish the project successfully.

Latest posts by Evelyn Eshun (see all)