Get inspired with this collection of fourteen fabulous office spaces designed by our editors and contributors! From modern corporate offices to traditional, luxury home offices – we've got something for every style!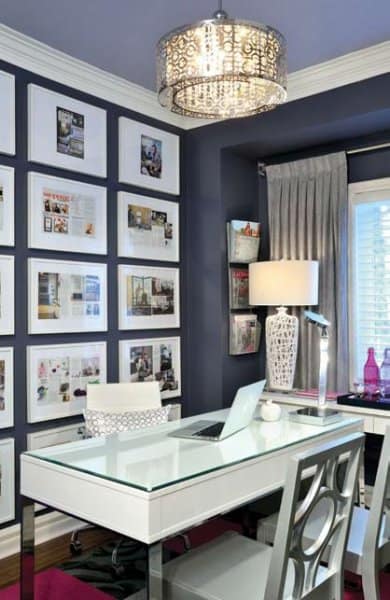 Glamorous Home Office
Like a signature this office is truly unique. From its intriguing and glamorous colour palette of dark inky purple to the modern glossy bright white work surfaces, Nicholas Rosaci set out to create a glamorous home "think tank" for a fashion conscious homeowner that stands out with functionality, elegance and above all personality.
See more images of this fabulous office online!