A great cup of coffee in the morning is a good way to start the day on the right foot. But sometimes in the summer it's just too hot and not ideal to enjoy a hot cup of coffee. A delicious coffee flavoured popsicle is refreshing and a great alternative while still getting your coffee fix PLUS you can enjoy various flavour combination from the comfort of your home. Like a cup of coffee, coffee popsicles can easily be enjoyed on the go. Scroll through our gallery to explore easy coffee flavoured popsicle recipes!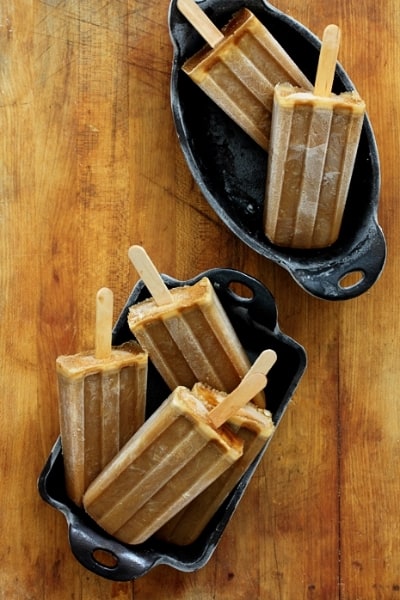 Bourbon Butterscotch Latte Popsicles
This is a great refreshing treat for an afternoon coffee break after working in the yard under the hot sun or after deep cleaning your house on the weekend.
Click here for recipe