Bridal shower cakes and cupcakes don't strictly have to pertain to the wedding theme. They can also include something that the bride really loves such as: jewelry and fashion. Here are a few inspirational ideas to ponder.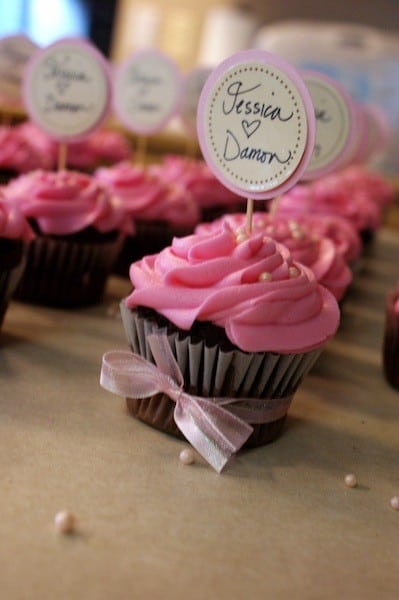 Personalized Cupcakes
The personalized cupcake topper and the pretty pink bow is a great added touch. It takes these cupcakes from average to beautiful.
Photo Soure