Here are a few ideas to help make your small bathroom look and feel bigger.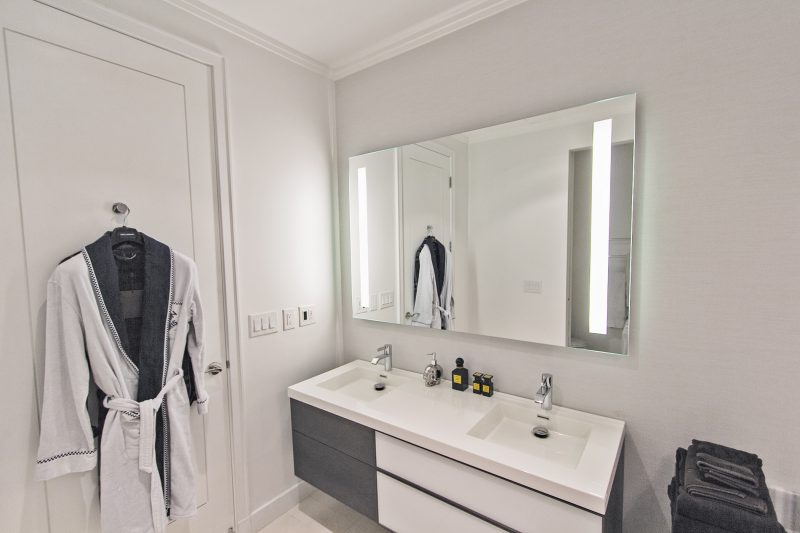 With a backlit mirror you can add two design elements in your bathroom with the installation of one product. This piece acts as a mirror and doubles as a light source for the room.
Backlit Mirror, Lumidesign, www.lumidesign.ca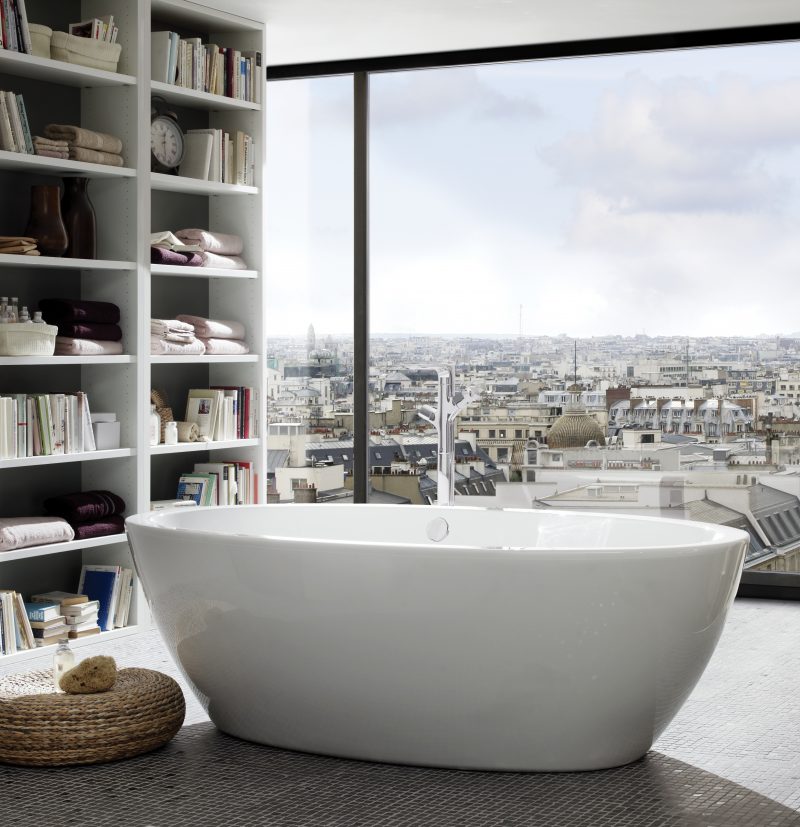 A stand-alone tub will make your bathroom look and feel larger. The area around the tub gives the room an airy and spacious feel.
Nova Loom Bathtub, Canaroma, www.canaroma.ca
Using a free-floating vanity will reduce the amount of space used in your bathroom. In smaller spaces, choose a cabinet with as little detail as possible to make the space look larger.
Artelinea Decor Vanity, Canaroma, www.canaroma.ca