When the personal computer and fax machine came into our homes in the mid 80's, the 'home office' was born. Breakthroughs in telecommunications allowed opportunities for people to work from home, creating opportunities for Entrepreneurs to strike it out on their own.
In order to be efficient, productive and happy at work you must have the proper environment.  To create the perfect Home office, I say make the space yours; it should function with you and for you, it should welcome you when you enter and all your tools should be easily accessed: ultimate efficiency. I consider myself very fortunate that I can work from home, though I don't have my 'dream office' yet…I find myself very productive every time I sit down to tackle my various jobs.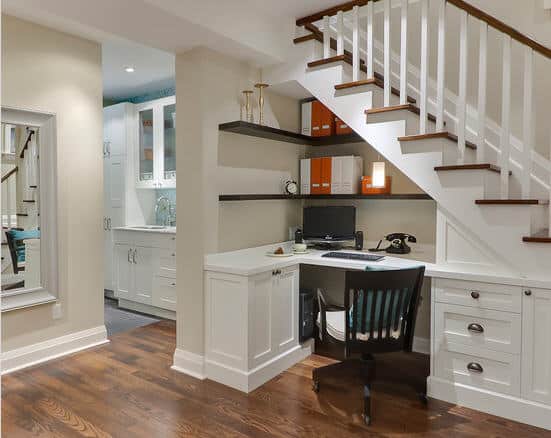 Create a Separate Work Area
A home office can be 'found' in the most unlikely space. I love this home office!
Tip
: Office area should be separate from your living area so that you can work without interruptions as well as the ability to 'leave the office' at the end of the day.
Photo Source