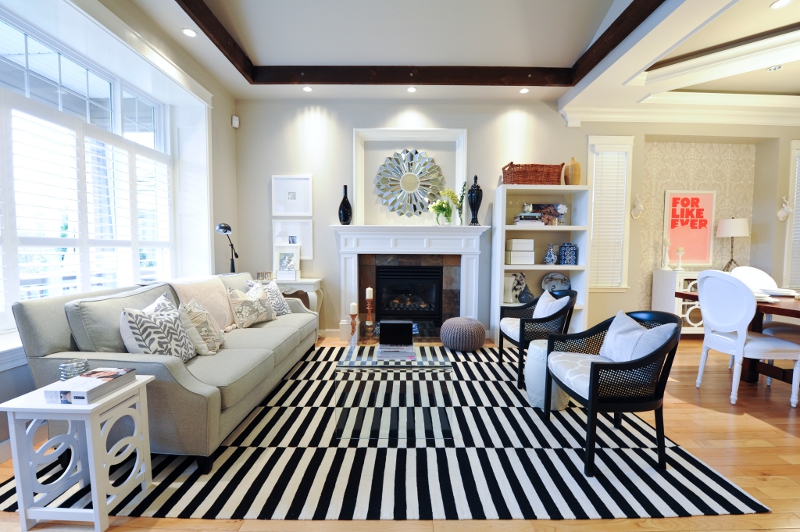 This space is a great example of what you can achieve by simply styling or decorating your home. Other than paint, nothing else was done to alter the existing space.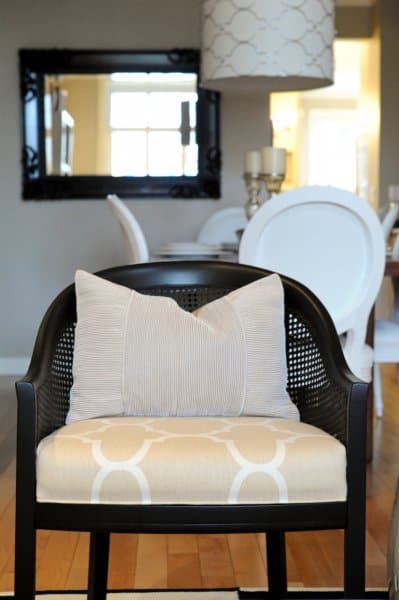 Classic, Modern Mix
With a limited budget in mind, we used local resources to bring an empty space to life through the use of graphic patterns and textures while keeping the overall palette neutral. We wanted the space to feel young and fresh so we mixed classic elements with more modern ones.
The sofa for instance, with its classic lines, would work well in both a modern or traditional space. Similarly the vintage cane back chairs can look hip with a coat of black paint and graphic print cushions.
Text by Andrea Johnson, Photography by Tracey Ayton, As Seen In Canadian Home Trends Magazine Spring 2013
Source Guide:
Living Room
Dining Room
Designed by
Andrea Johnson
www.andreajohnsondesign.com