I have been awaiting Spring with anxious anticipation since November. It is FINALLY here, somewhat!! Now is the time to decorate your mantle ( assuming you have one) with elements of Spring. The thing I love about Spring is that it is casual, simple and not complicated. You don't have to be complicated; just use stuff from around the house and in your garden (or someone else's).
I found ten inspirational mantle decorating ideas which are very well done.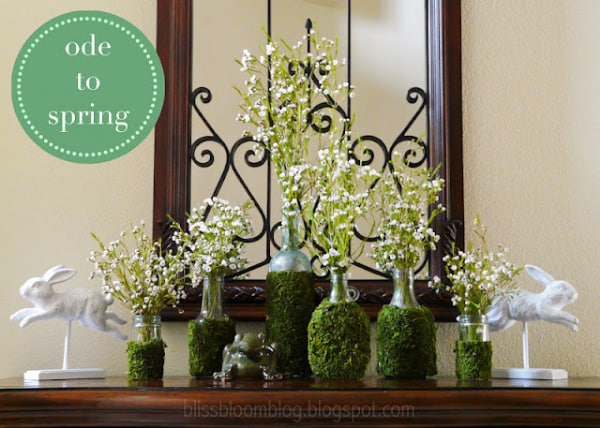 Create Drama
I like the simplicity of this display. Repetition is one of the best ways to create drama in design.
Photo Source