Hallways are one of the last areas we thing about when decorating our homes which is unfortunate because we use them frequently. Turning a boring hallway into a beautiful space can be simple and can make a large impact on the overall look and feel of your home!
When planning to paint your hallway, it is important to consider the size of the space, it's visual relationship to other rooms and the amount of lighting in the hallway. The type of paint is also an important consideration. Hallways are high traffic areas and it is important to choose a highly-durable, washable paints, such as CIL Smart³ Interior Wash & Wear, are recommended. Developed using Ceramic Microsphere and StainBlock technologies, CIL Smart³ Interior Wash & Wear is specially formulated to resist chipping, scuffing and marking, and allows dirt and stains to be easily removed.
If you're looking to repaint your hallway, here are three tips from C-I-L to get you started: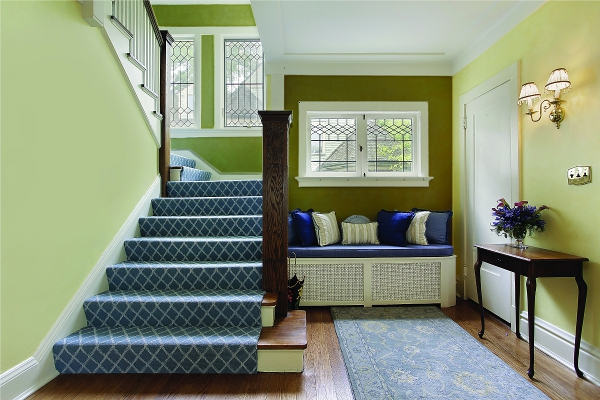 1. Create colour illusions.  Use colour to correct oddly-shaped spaces, such as a hallway that is long and narrow. Paint the long walls a lighter colour and the far, short wall a darker colour to compress the space. To make a narrow hallway look larger, paint the ceiling a very dark colour, which creates the feeling of the walls being higher. Another way to create the effect of more volume in a hallway is to paint architectural details such as doorframes, window frames, moldings and trim the same shade as the walls. If you're looking to add height to a closed-in space, a crisp white ceiling will do the trick.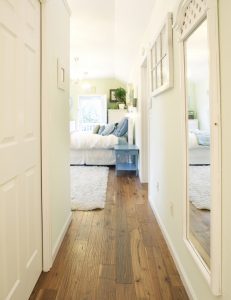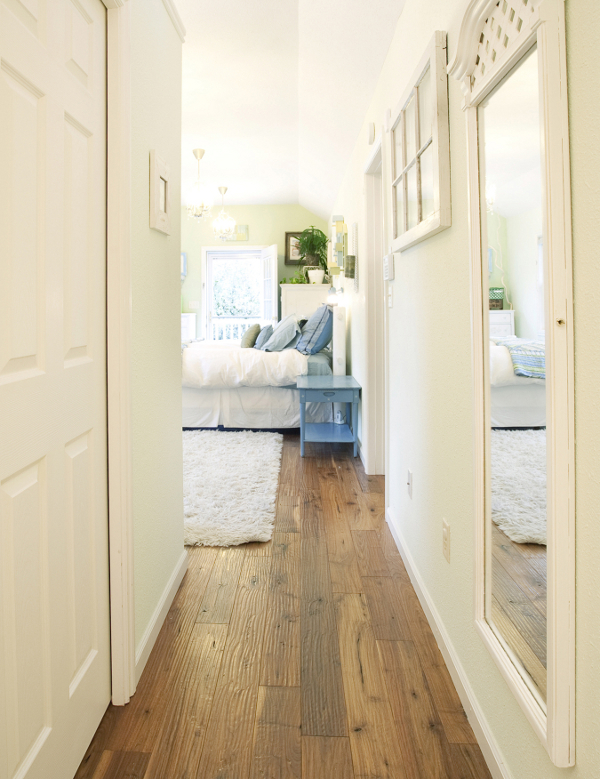 2. Coordinate with adjacent rooms. If the hallway has fixed openings to other rooms, choose paint colours that coordinate throughout the area to give the space visual flow. Rooms off the hallway that have doors that can be closed, offer more colour freedom. The general rule of thumb when it comes to painting small spaces is to use light, neutral colours like beige, gray or white – such as CIL's Lazy Days (90YR 83/053), Pelican (30YY 72/018) or Yucca White (90YY 83/107) – to make the space look larger. Playing it safe with neutral colours also helps brighten up the area and ensure the hallway coordinates with colour schemes in adjoining rooms.
3. Deck the walls with creativity. For hallways that can withstand more vibrant colour, yellow is an enduring favourite, ranging from mellow tones to bright, cheery shades. Go for blue-based gray if the space gets some natural light and rose-based gray to add warmth. Icy pink or a pale green give the hallway a shabby chic touch, while antique whites and creams lend a classic look. More dramatic colours like red, brown and even black – framed by light coloured trim – can be used to create a stunning space. Keep in mind that since walls in the hallway are close together, the colour will appear more intense than it would in other rooms.
The following two tabs change content below.

Crystal Williams
As Online Editor for Canadian Home Trends Magazine, Crystal has a passion for design and decor. She enjoys browsing the web to find new, exciting decor ideas, DIY projects and unique products to share with her readers. With formal training in graphic design and a background in the event planning/design business, Crystal looks at design from all angles to give readers a fresh perspective.

Latest posts by Crystal Williams (see all)