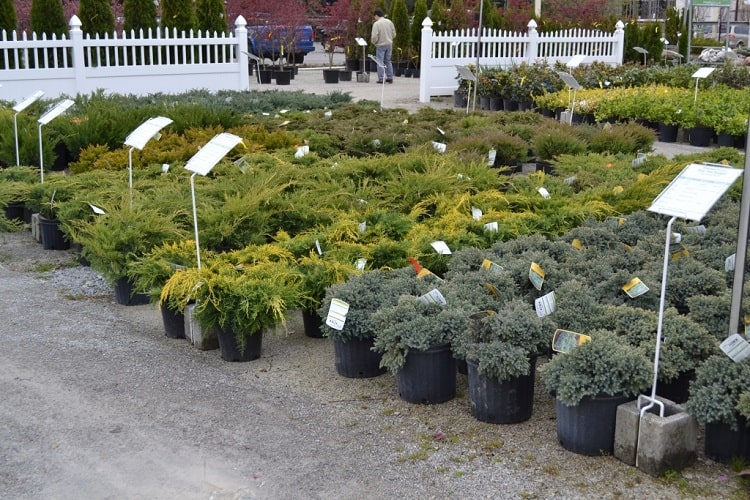 Shrubs are an essential part of any landscape throughout the seasons. They add architecture and structure, provide bird habitat, multi-season interest and they are one of the easiest things to grow. Here are my favorite five easy shrubs for your landscape.
1. Serviceberry (Amalanchier Canadensis)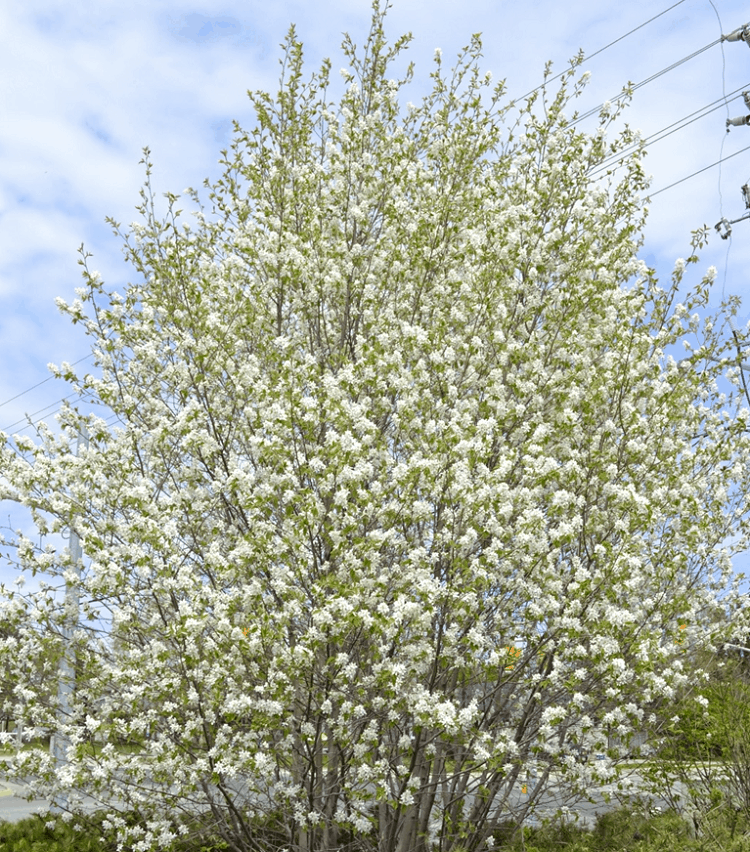 This native shrub will provide with year round interest for your garden. Its smooth grey bark grows on multiple stems in a lovely form in the winter and then filling with stunning white flowers in the spring. During the summer, it provides delicate shade without overbearing your entire yard. When mature, Serviceberries act as a perfect sized mini- tree for smaller yards and yields bright purplish red berries for the birds to enjoy. As the year ends, the leaves provide a show of bright red brilliance. Full Sun to Part Shade.
2. Ninebark (Physocarpus Opulifolius)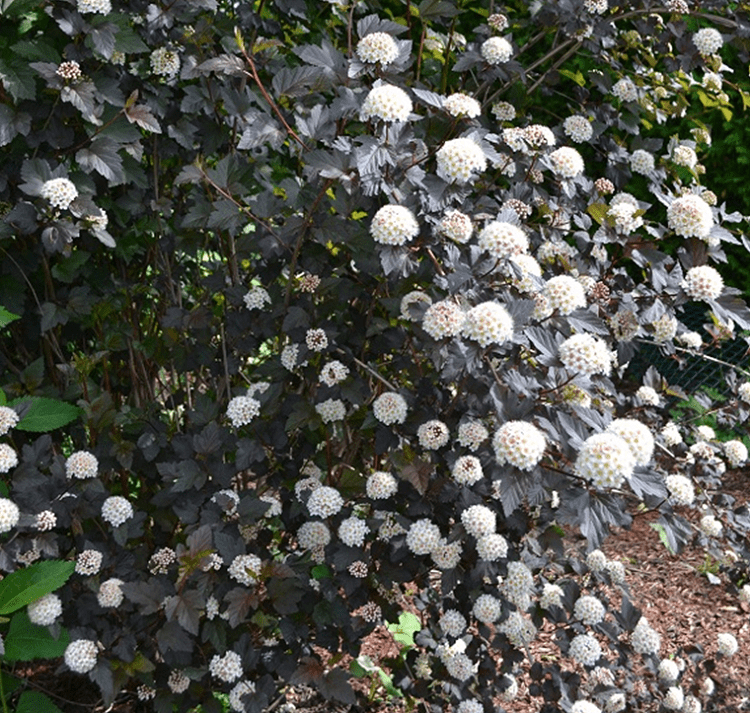 Our second native on this list. The original Ninebark lacked foliage color that the new cultivars have, but was a definite trooper for almost any conditions from acidic soil to alkaline, shade to sun and wet or dry. The cultivars have kept their adaptability and bring a stunning array of foliage colors including purple, bronze and chartreuse. Look for white to pinkish clusters of flowers in the late spring. Faster growing branches are easily pruned back to keep a smaller shape, or they can be left to grow for larger heights. Full sun to Part Shade.
3. Goldflame Spirea (Spiraea Japonica "Goldflame")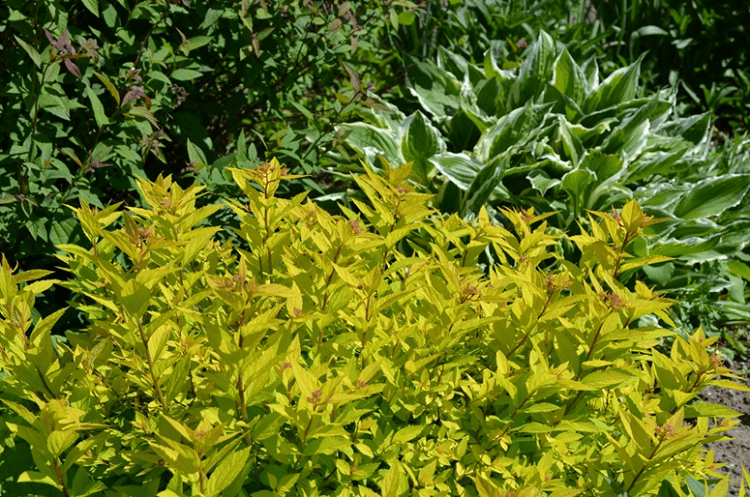 Spirea bushes have been a garden staple for decades, and for good reason! They may be one the best behaved garden shrubs as they stay small and shapely and rarely require more that a snip here and there for pruning. Some varieties have yellow to orange tinted foliage in the spring and boast a plume of pink blooms in summer. Drought tolerant, non-invasive and slow growing. Full Sun to Part Shade.
4. Pagoda (aka Alternative Leave) Dogwood (Cornus Alternifolia)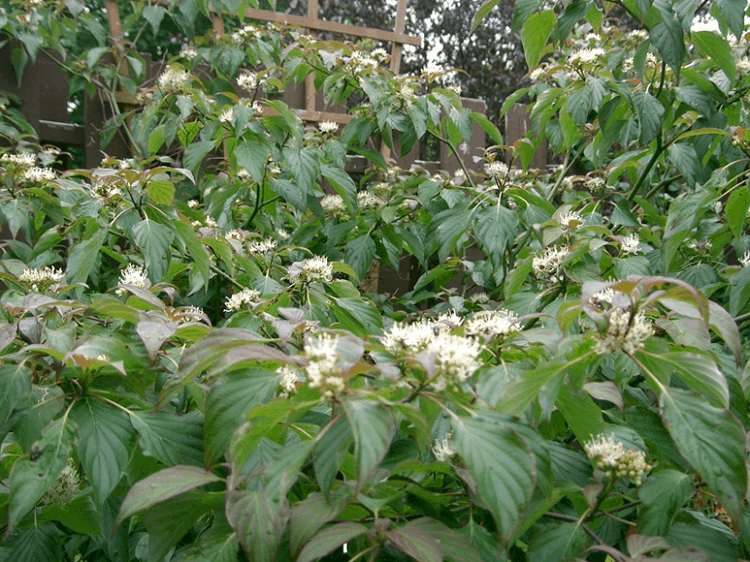 The must have shrub for shade. Another native, that naturally grows underneath the canopy of tall sugar maples in the forest. The branching is delicate and architectural, with white clusters of flowers in the late spring, followed by purple berries it the late summer and brilliant red leaves to end the season in the fall. If you don't have any shade in your garden, its worth planting a large tree to create some, just so you can grow this beauty! Very little pruning required and is drought tolerant in organically rich soil. Part Shade to Shade.
5. Dwarf Miss Kim Lilac (Syringa Pubescens Subsp. patula 'Miss Kim')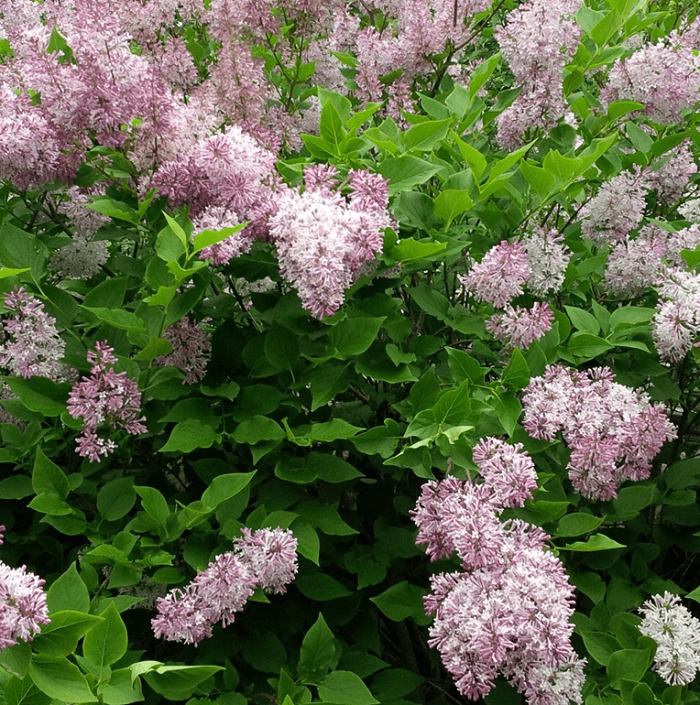 A compact, flowering lilac variety with fragrant spring flowers that bloom later than the other lilac varieties. This lilac variety is resistant to the powdery mildew that effects other lilac varieties, doesn't get as big and will not spread to natural areas, making it an ideal choice for those lilac lovers out there. A compact size and proper pruning will help keep its size and shape. Part Sun to Full Sun.
The following two tabs change content below.

Frank Ferragine AKA "Frankie Flowers" is a best selling author, award winning gardening expert, and trusted "weather specialist" on City's morning show Breakfast Television in Toronto. His life mission has been to teach people how to enjoy their outdoors through improving their landscape and getting into their gardens. Frankie has joined forces with Tom Cordeiro of
eRenovate
to create
eLandscape
; a home-grown Canadian company committed to connecting you with the BEST Landscape professionals, and provide expert advice and tips from industry leaders, all in one convenient place.

Latest posts by Frankie Flowers (see all)