A Homemade Christmas – Stepping through the towering hedges into the front courtyard of this Westside home, you can't help but be inspired by the natural palette and beautiful urban views.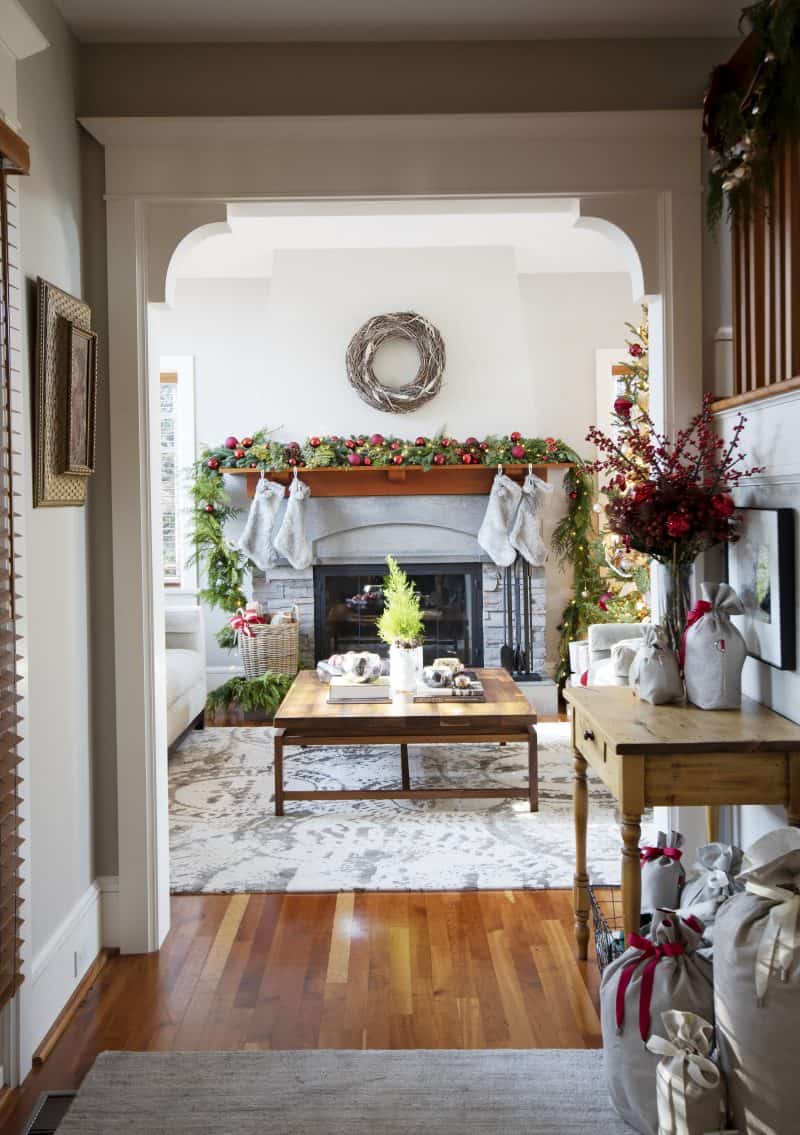 This family home was designed by the architect/owner 18 years ago for his young family and recently updated to reflect their more modern lifestyle all the while maintaining a true craftsman backbone and a sensitive balance of old and new.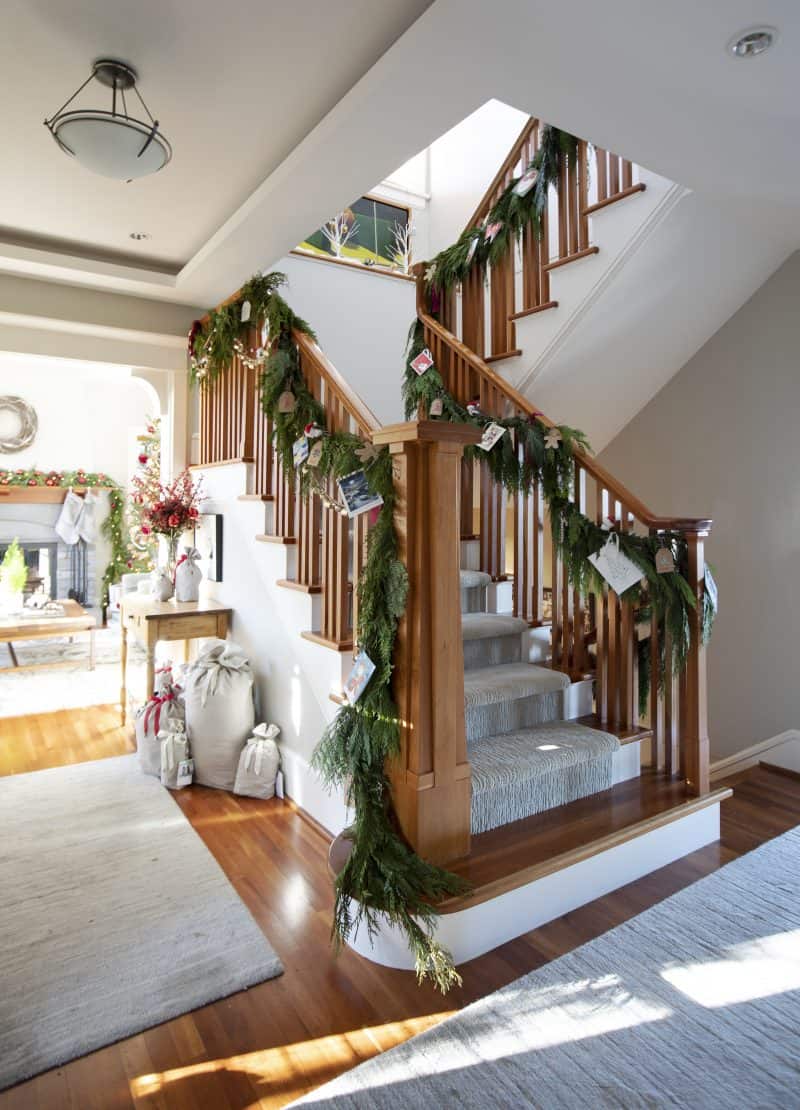 As you enter the house, notice the fresh garlands draping the staircase, the formal Christmas tree in the living room, and the beautifully decorated holiday table with views to the North Shore Mountains. Continue to the kitchen and family room where you will find this year's holiday crafts well under way. Once upstairs, take a minute to enjoy the view from the master bedroom then carry on down to the lower level wine cellar, music room and home theatre.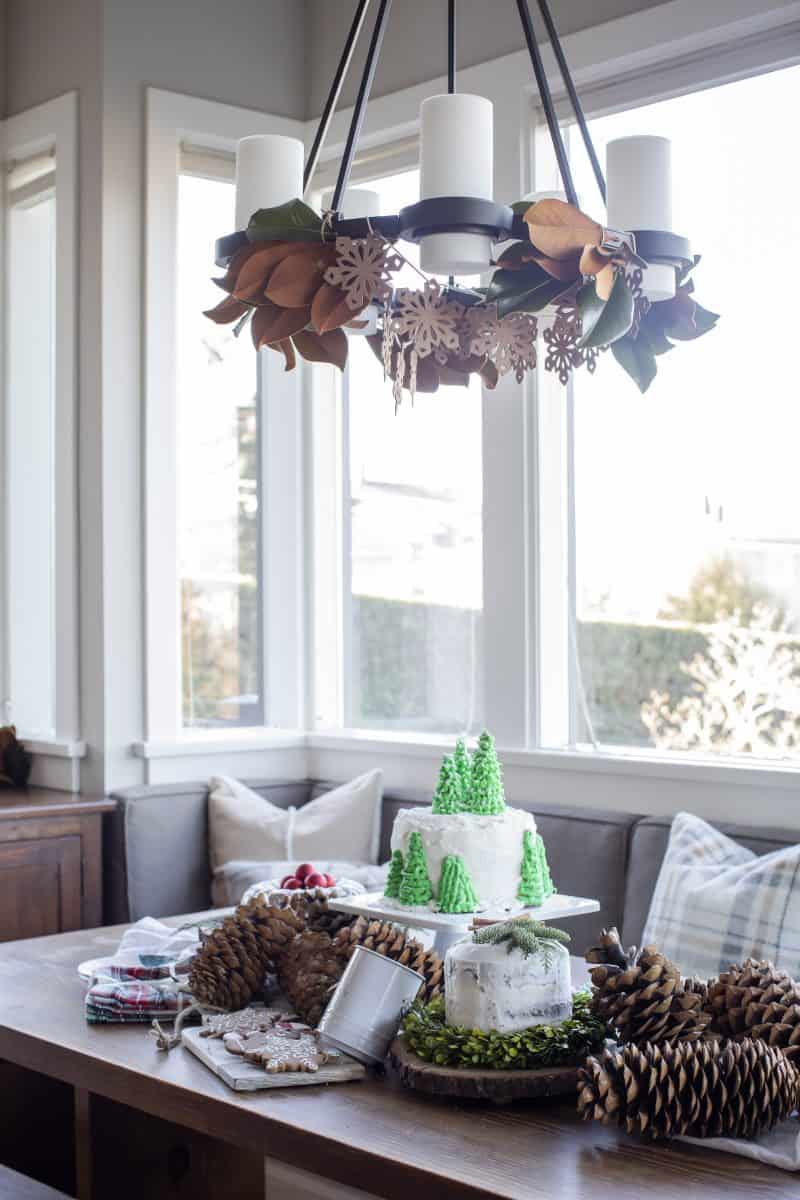 Gorgeous cherry floors and traditional moldings pair seamlessly with modern furniture and lighting all adorned for the holidays with a nod to a classic Christmas. Mixed metals, rich hues and ornate prints balanced with handcrafted natural foliage, garlands and wreaths.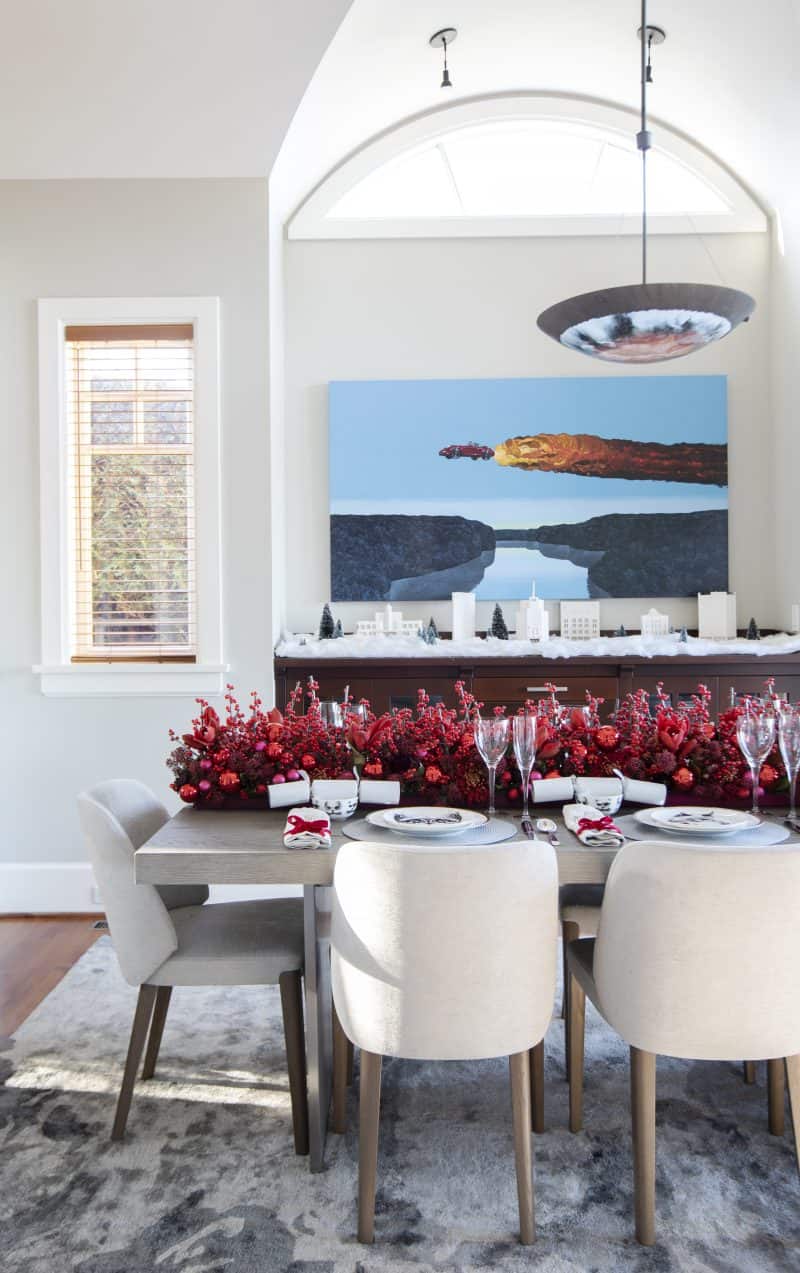 Space designed for the Home for The Holidays Vancouver tour in support of Kids Help Phone.
A Homemade Christmas Sources:
For more great gift ideas, click here.
For more entertaining ideas, click here.
The following two tabs change content below.

In my own words…. I opened my namesake design studio in January 2009 after spending eight years with a West Vancouver firm. I have collaborated with clients to achieve a balance of sophistication and livability; producing interiors that are both timeless and elegant. My goal when working with a client is to create a home that reflects the values, lifestyle and sensibilities of the people who inhabit it. I draw much of my inspiration from the relationships I develop with my clients, many of which I am proud to say become good friends! Working from my Westside studio, my team and I work on projects of all sizes – from waterfront West Vancouver homes and cozy Pender Island cottages, to luxurious estates in San Diego, Palm Springs, Singapore and New York. To date, all of our work has been based on referrals from previous clients. This is a testimony to the organizational skills of my team, the dedication of our talented craftsmen and the pride we take in ensuring each client is thrilled with their new space. My formal education began at UBC with a Bachelor of Arts degree in International Relations. My degree taught me how to think and to explore life. With every design project being a new and unique adventure, a thirst for knowledge and new experience is key to a successful design. 16 years ago when I knew I had found my passion in Interior Design I went back to school – this time to the BCIT Interior Design program. Although I strongly believe that life experience often surpasses education, there are certain skills that must be learned through formal training. I love what I do and the clients I work with. People hire me not only because they like my style and appreciate my design knowledge and experience, but because they like my approachable easy to work with nature, creative resources and love of life!

Latest posts by Trish Knight (see all)