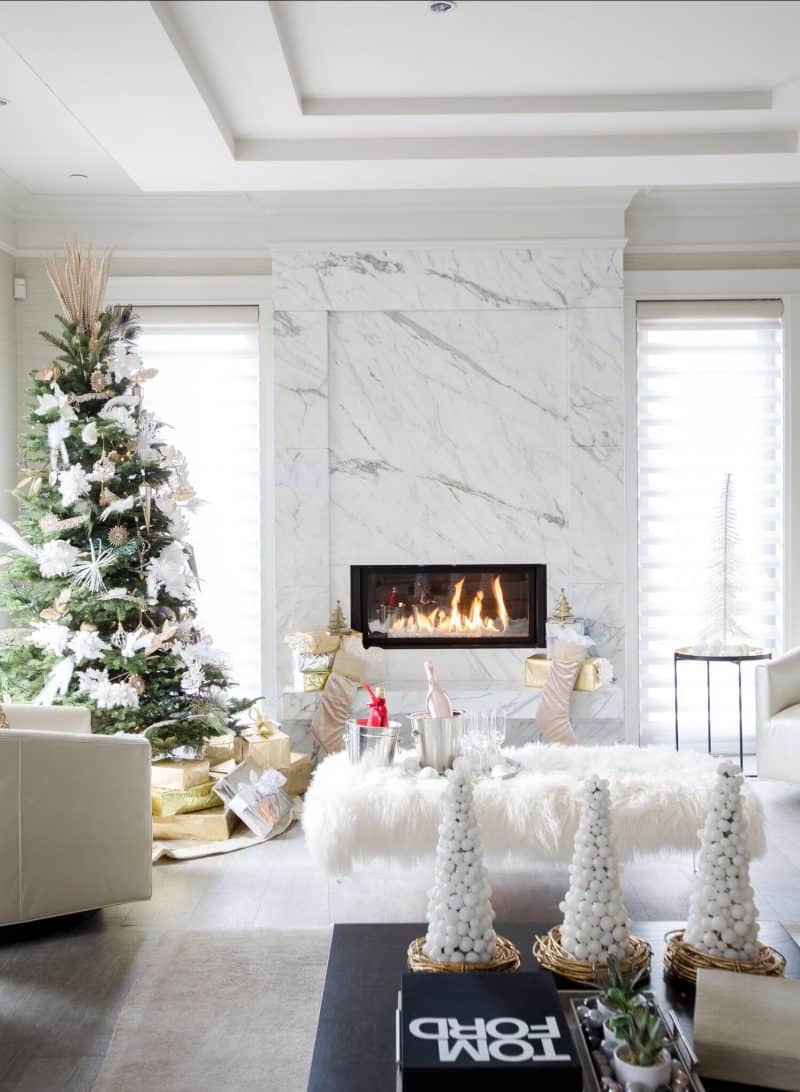 Charitable Inspiration at it's best. WEST COAST DESIGNERS UNITE TO BRING US ANNUAL HOLIDAY INSPIRATION AND RAISE FUNDS FOR CHARITY!
Kids Help Phone Homes for the Holidays is a two-day seasonal self-guided home tour and fundraiser that has become an annual tradition in Vancouver over the past 15 years. Professional interior designers team up with home décor retailers and florists to adorn four beautiful homes on the Vancouver Westside and three luxurious homes in West Vancouver — in styles ranging from contemporary, traditional to modern — with unique displays of holiday decorating that promise to inspire the festive spirit and help make your holiday season memorable. Guests have a chance to enjoy meeting with local designers and architects and mingling at the Jingle Bell Café (provided by Meinhardt Fine Foods). Local homeowners, designers, retail stores and countless volunteers generously give their time and
talent to make this event a huge success.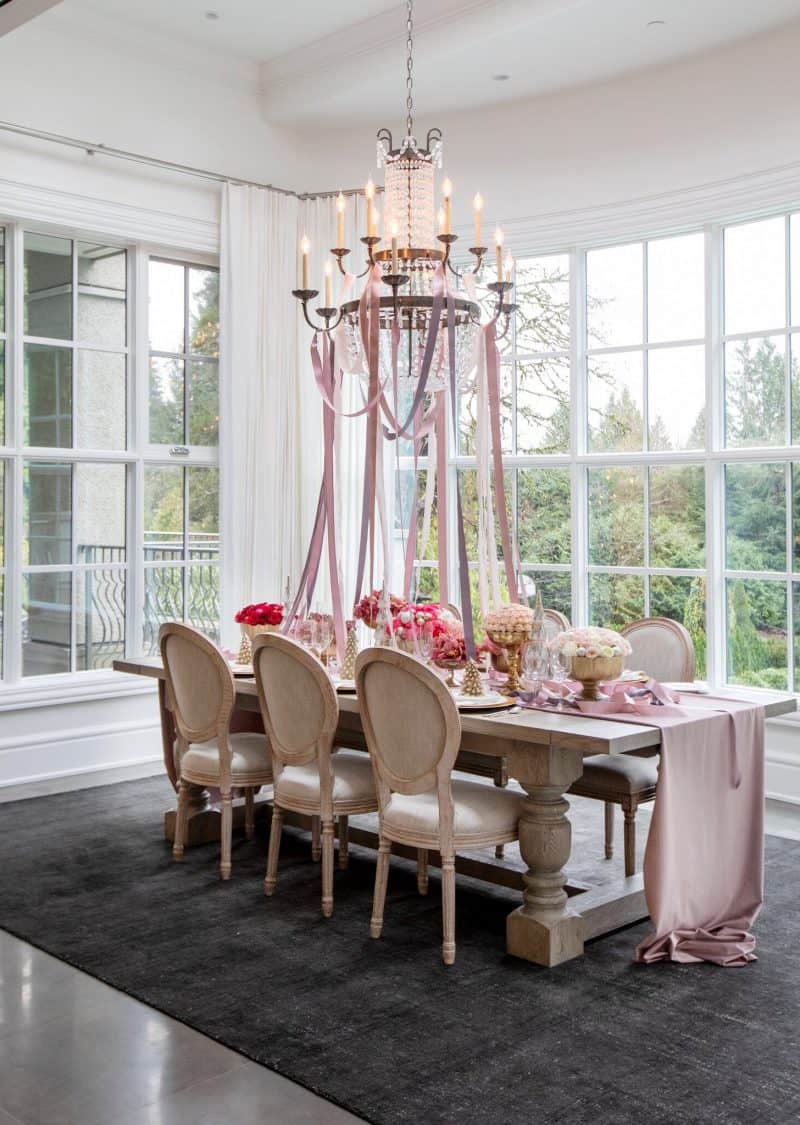 Kids Help Phone is Canada's only 24/7 national service offering bilingual (English and French) professional counseling, information and referrals and volunteer-led, text-based support to young people. Since 1989, Kids Help Phone has shown up for youth in distress. As an organization that speaks with young people every day, Kids Help Phone works to share their perspectives and improve their emotional health and well-being. Kids Help Phone is a registered Canadian charity and they raise a majority of their funds from individuals, foundations, corporations and community fundraising.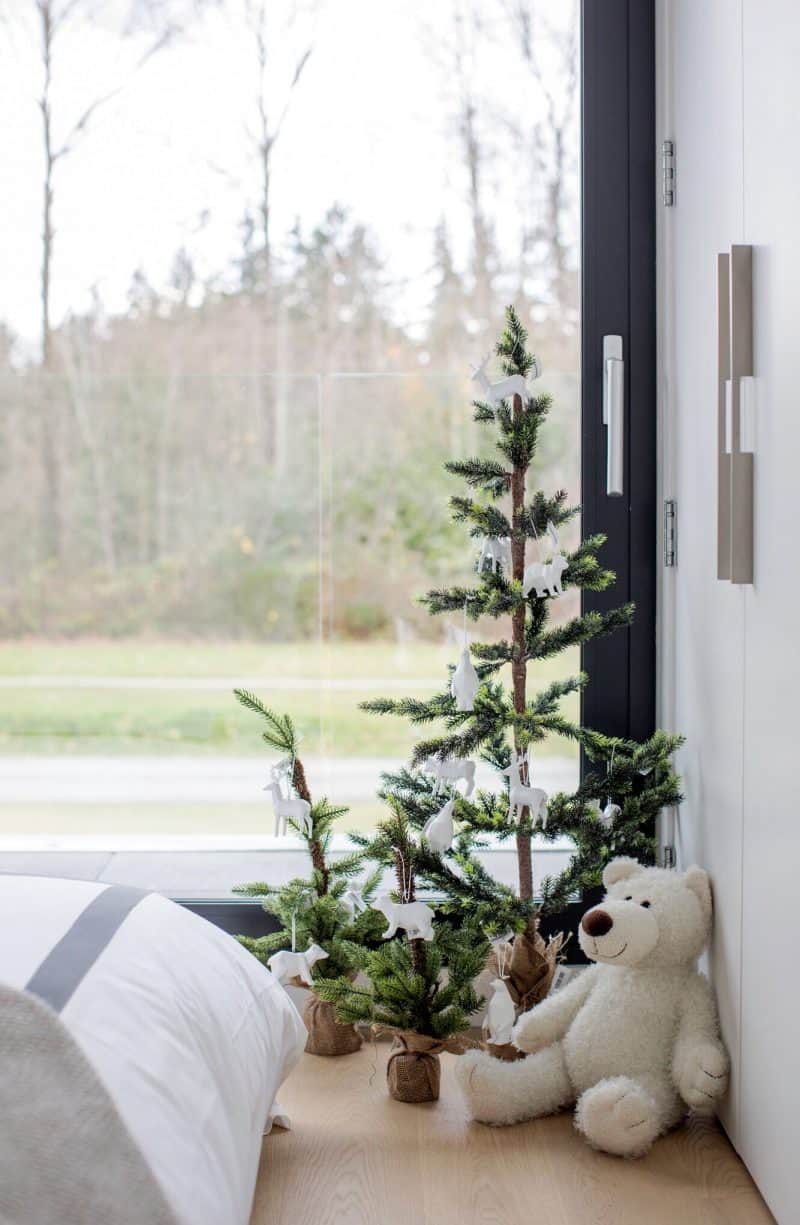 Another charitable inspiration idea is when my girlfriends and I have kicked off the holiday season every year for over a decade by doing the tour and going for lunch. I have volunteered in houses and joined the organizing committee for the past two years. I had the privilege of designing a home for the 2018 tour and I will be doing another this year. This year's house was built by a Vancouver architect for his young family almost 20 years ago and recently updated. It is a beautiful Craftsman style home on a hill overlooking the city. We are going to be bringing a classic Christmas to life with our "handmade with love" theme. Designers involved in this year's tour include Knight | Varga Interiors (Trish Knight and Nicole Varga), Jamie Banfield Design, Gillian Segal Design, Kalu Interiors (Aleem Kassam and Phyllis Lui), Dexter Delores Interiors, Lindsay Eby Interiors and Myriam Freedman Designs.
GET INVOLVED
1. You can buy tickets for the tour or make a donation to Kids Help Phone by clicking here.
2. Volunteer for a day in one of the houses and in return we will give you a ticket to tour the next day as well as a beautiful lunch by Meinharts.
For more inspirational ideas click here.
For more inspiring ideas, click here.
For more unique items for your home, click shopCHT.com.
The following two tabs change content below.

In my own words…. I opened my namesake design studio in January 2009 after spending eight years with a West Vancouver firm. I have collaborated with clients to achieve a balance of sophistication and livability; producing interiors that are both timeless and elegant. My goal when working with a client is to create a home that reflects the values, lifestyle and sensibilities of the people who inhabit it. I draw much of my inspiration from the relationships I develop with my clients, many of which I am proud to say become good friends! Working from my Westside studio, my team and I work on projects of all sizes – from waterfront West Vancouver homes and cozy Pender Island cottages, to luxurious estates in San Diego, Palm Springs, Singapore and New York. To date, all of our work has been based on referrals from previous clients. This is a testimony to the organizational skills of my team, the dedication of our talented craftsmen and the pride we take in ensuring each client is thrilled with their new space. My formal education began at UBC with a Bachelor of Arts degree in International Relations. My degree taught me how to think and to explore life. With every design project being a new and unique adventure, a thirst for knowledge and new experience is key to a successful design. 16 years ago when I knew I had found my passion in Interior Design I went back to school – this time to the BCIT Interior Design program. Although I strongly believe that life experience often surpasses education, there are certain skills that must be learned through formal training. I love what I do and the clients I work with. People hire me not only because they like my style and appreciate my design knowledge and experience, but because they like my approachable easy to work with nature, creative resources and love of life!

Latest posts by Trish Knight (see all)