We are very excited to announce the launch of the new Canadian Home Trends Online Store. In the store, you will find books, decor items, cookware, DIY project supplies and much more.
The most exciting part of this launch is the new Editor's Picks section of the store! Each month, the editors at Canadian Home Trends Magazine, will showcase a selection of their favorite products based on that month's theme.
For August – we are honoring the Olympics with a London-Inspired themed. Check out our Editor's Picks for London 2012 – everything from wall art to ottomans, throw pillows to full bedding sets. If you're creating  a London themed space or just want a touch of London spirit – we've got some great options for you.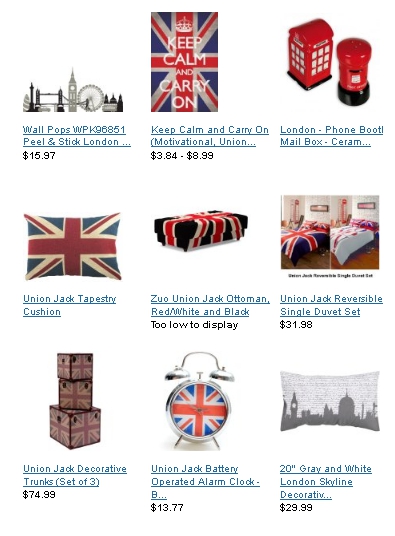 The following two tabs change content below.

Crystal Williams
As Online Editor for Canadian Home Trends Magazine, Crystal has a passion for design and decor. She enjoys browsing the web to find new, exciting decor ideas, DIY projects and unique products to share with her readers. With formal training in graphic design and a background in the event planning/design business, Crystal looks at design from all angles to give readers a fresh perspective.

Latest posts by Crystal Williams (see all)