While white is still the most popular colour for a kitchen space, many homeowners are branching out and choose a more diverse colour palette that helps to create an inviting atmosphere for cooking, baking or entertaining! Here are some inspirational colour palettes I love!
Radiant Orchid Modern Kitchen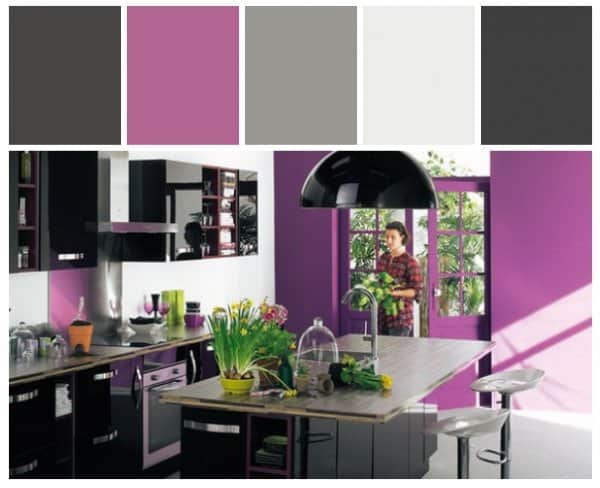 Image 1 of 7
General Paint Colours Shown:
Topsoil - CL 3217N
Fabulous - CL 1316A
Shoal - CL 3234D
Stoney Plain - CLW 1037W
Portage - CLV 1184N

Photo Source: Stylyze
The following two tabs change content below.

Crystal Williams
As Online Editor for Canadian Home Trends Magazine, Crystal has a passion for design and decor. She enjoys browsing the web to find new, exciting decor ideas, DIY projects and unique products to share with her readers. With formal training in graphic design and a background in the event planning/design business, Crystal looks at design from all angles to give readers a fresh perspective.

Latest posts by Crystal Williams (see all)