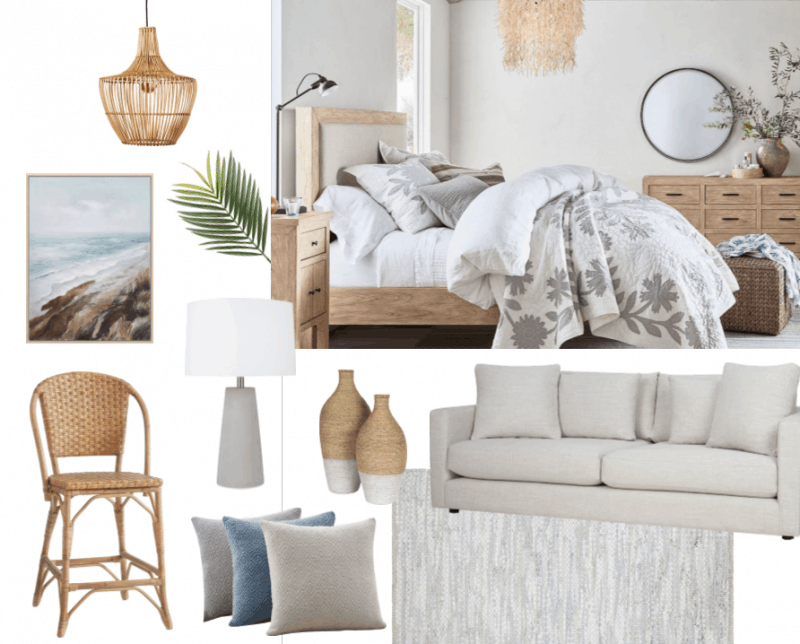 What makes a cottage a cottage? If it's because it's different than a house, how so? Ideally, an abode with the cottage moniker delivers a space geared towards a simpler, more relaxed lifestyle. Perhaps without some of the modern conveniences of the big city, it compensates by bringing one closer to nature and the marked absence of some of life's usual stressors. You don't have to live deep in the woods or right by the sea to understand the appeal of cottage style design. With its clean look and unique personal touches, it's not hard to see why this aesthetic continues to inspire us.
SHABBY CHEEK Though cottage style has been around forever, it has also had different design trends impact the execution of the look. If you're lucky enough to have an actual cottage outside of the city, then much of the job of
connecting to nature has already been done for you. However, this design look is also possible in the city and is usually affordable. When working with a budget, stick to simple lines and natural elements. A space in which a family heirloom gains focus against a soothing backdrop, a well-chosen vintage fabric covers a pocked wood table, and a handful of wildflowers stand tall in a glass bottle.
STAY IN NEUTRAL A calming color palette that plays nicely with any other color is always the best place to start for a cottage design reboot. As a foundation, a crisp, clean white provides the perfect backdrop for any number of accent colors. Layered whites are also a distinctively cottage look. Perhaps not as practical for daily life but certainly contributes to a luxurious atmosphere for a weekend retreat. There is nothing more relaxing and elegant as white on white. Make sure to mix in subtle patterns and natural textures, like rattan and linen, so that the look remains sophisticated and cohesive.
LIGHT BRIGHT Cottage style design is all about creating bright and airy spaces. Look for ways to bring natural light into the space. Leave large windows untreated, add in a skylight or install a variety of different kinds of lighting to underscore the depth of the space. Put all the lights on dimmers to control the quality of the light. Cottage interiors tend toward either refined minimalism or eclectic maximalism but both benefit from a unified lighting scheme.
Sources: Faux Palm Leaf, Wicker Pendant, CB2, www.cb2.ca; Sofa, Vases,
Area Rug, Lamp, Urban Barn, www.urbanbarn.com; Bed, Woven Chair, Pillows, Pottery Barn, www.potterybarn.ca
As Seen In: 15th Anniversary Special Digital Edition of Canadian Home Trends Magazine
The following two tabs change content below.

Kim Bartley, Principal of Kim Bartley Design, brings 25 years of business ownership and management to the table. Kim's keen eye for design lends her rooms an edgy sophistication while remaining current and functional. Her philosophy is that your home should make you happy and reflect your lifestyle and changing needs. Focusing on unparalleled client care, Kim aims to make the design experience positive and enjoyable at each phase of the project. She works collaboratively with her clients to develop spaces that are clean and modern but still warm and approachable. Kim believes that everyone deserves to live in a beautifully designed space and focuses on truly "getting" her clients.

Latest posts by Kim Bartley (see all)