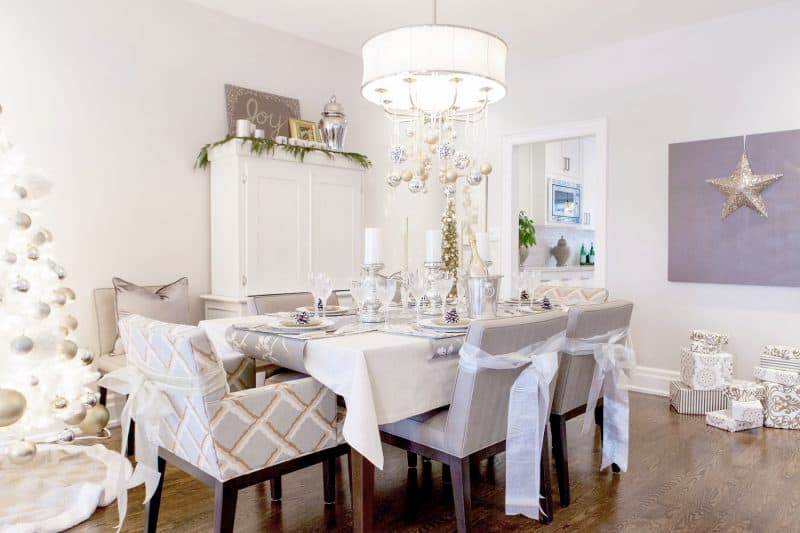 Decor for Glamorous Holidays with Designer Jacklynn Little. She shares some of her favorite tips for creating a holiday glam look!
TIP 1: MIX METALS
Mix metals and use them often. Mixing silver and gold is a great way to bring the bling into any holiday decor and use them around the room.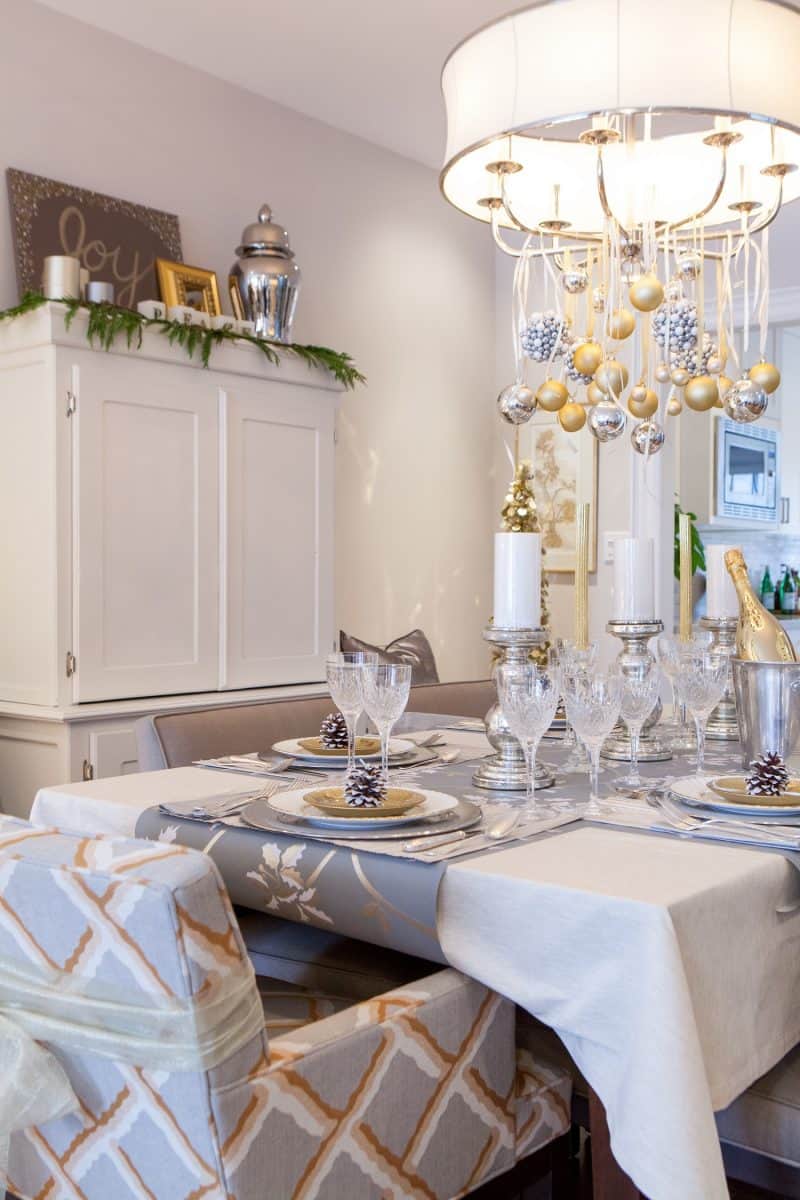 TIP 2: WORK IN LAYERS
Layer the dining room table to add decor for glamorous holidays. Add a table cloth, then add wallpaper with a pattern for something different. After that add your placemat, charger and dinnerware. Adding these items gives it a layer of sophistication.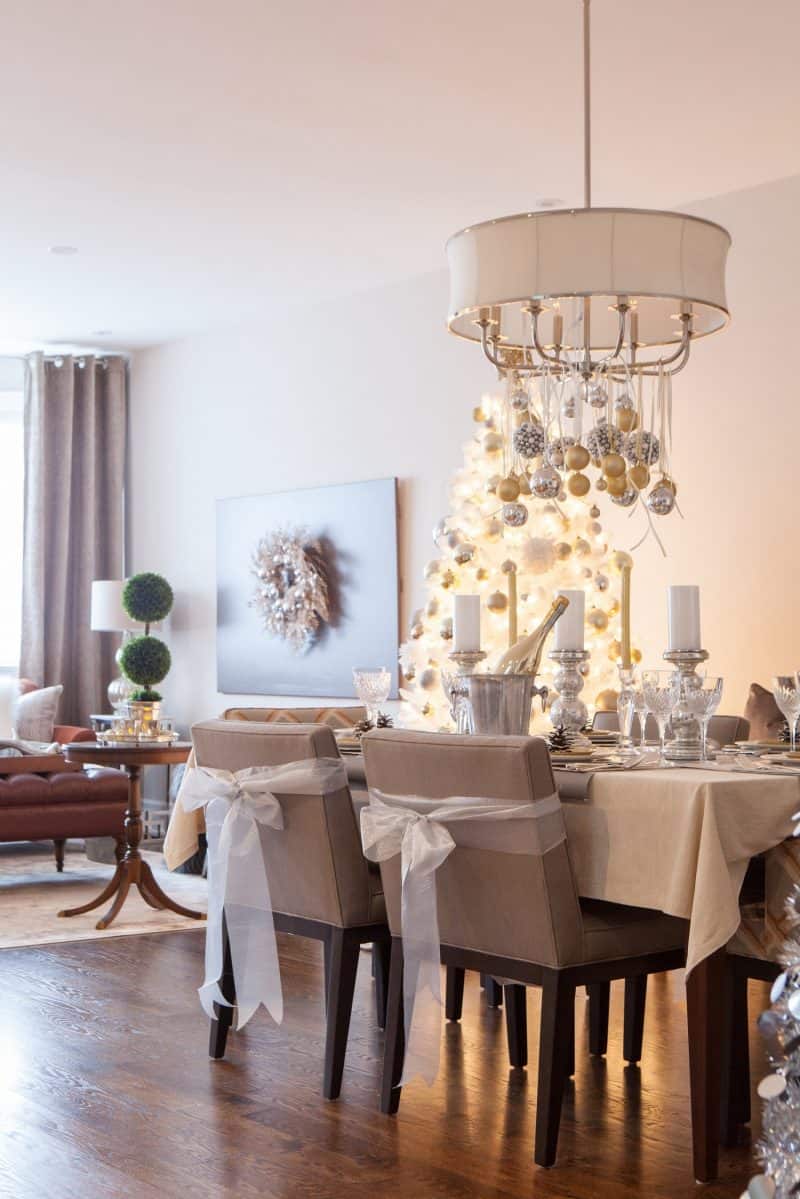 TIP 3: EASY ACCENT
Paint a canvas board and add a wreath. You can get an inexpensive canvas board at any craft shop in any size, paint it any color and then add your holiday wreath or star which gives some contrast and fills up empty wall space.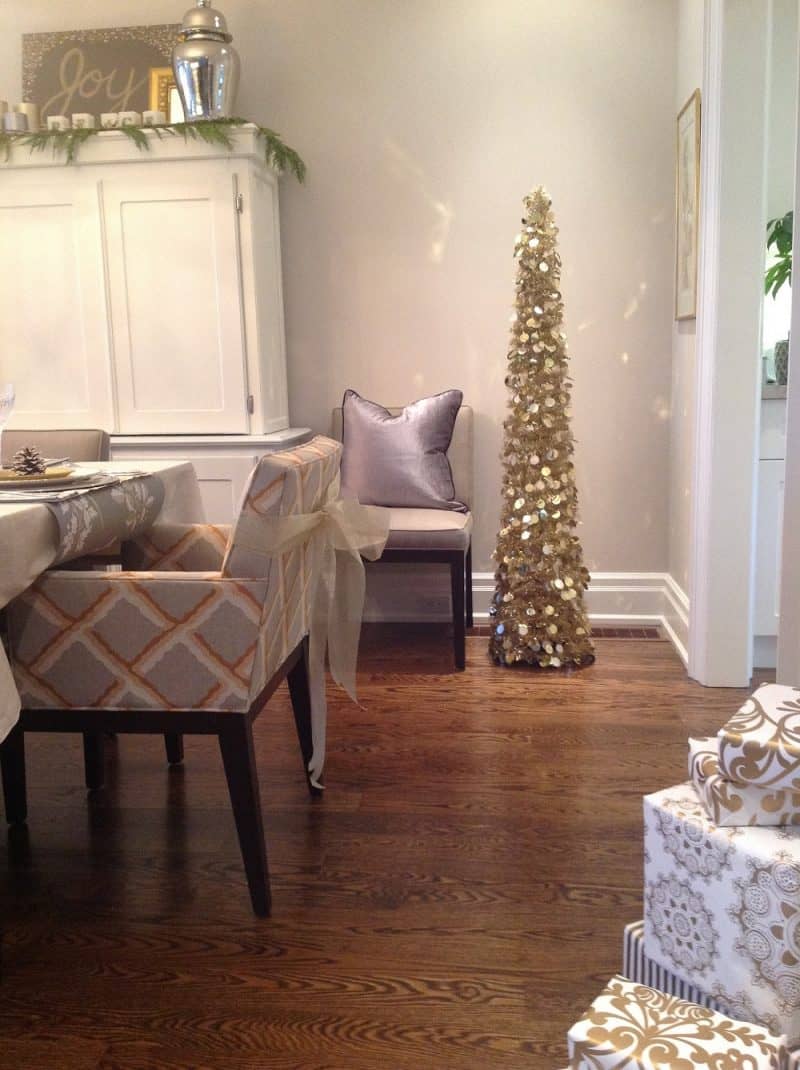 TIP 4: PILLOW POWER
Add texture with pillows. You can't have too many. Adding pillows with different textures, patterns and colors is an easy way to bring drama to your holiday decor and sofa. Bring on this pillow fight.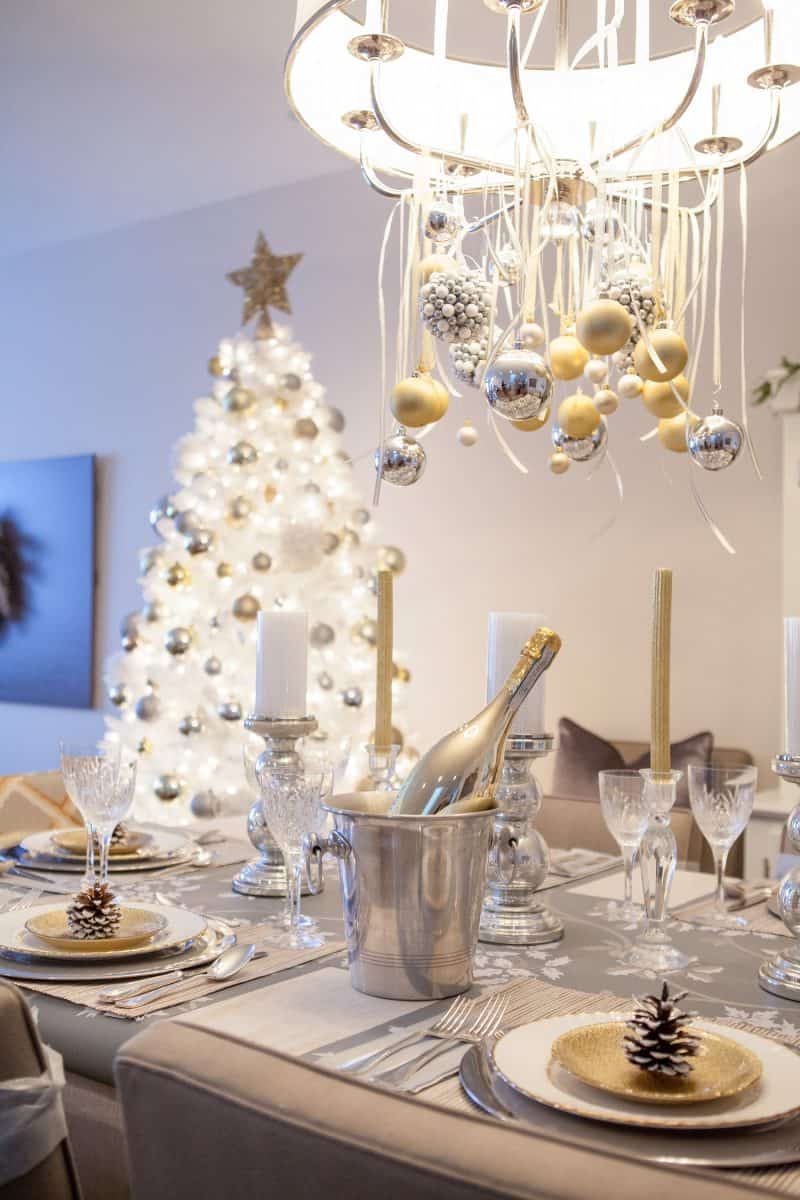 TIP 5: WHITE CHRISTMAS
Adding a white Christmas tree to any room is always elegant and
adding feather Christmas balls brings up the decor for glamorous holidays right away.
Designed by Jacklynn Little, www.jacklynnlittleinteriors.com; Photography by Zsuzsi Pal, www.zsuzsipalphotography.com
For more tips on Holiday Decor click here.https://canadianhometrends.com/category/holidays/
For more unique items for your home, click shopCHT.com.
The following two tabs change content below.

Jacklynn Little, Principle Designer and founder of
Jacklynn Little Interiors
, has been designing most of her adult life and turned her talent and passion into a full time career 15 years ago. Her focus is always to help her clients achieve a functional and beautiful home all while giving them a positive design experience. Jacklynn takes the overwhelming design and renovation stress away from her clients so they can focus on the end results, "it can certainly be overwhelming." She works collaboratively with her client's style, needs and budgets to develop a space that is both creative, contemporary, and unique to her client's lifestyle. Jacklynn believes that everyone deserves to live in a beautiful home.

Latest posts by Jacklynn Little (see all)