Dear Marc:
I wanted to do something special for my daughter when I go out to see her this weekend. It seems like we don't get to spend a lot of time together lately. She is at the stage in her life where she is busy getting her career started and doesn't have as much time to "hang out with Mom". I'm very proud of her and would like to do something special with her this weekend. Do you have a creative DIY we can do together?
Rose
Dear Rose:
It sounds like you have a great girls' weekend ahead of you! DIYs that lead to spending time together with family and friends are always the most treasured ones. When it comes to a mother-daughter weekend, I think a family recipe sharing day is always fun! Why not take your famous chocolate chip cookie recipe and share it with her? Better yet, bring it to her as a gift with all the dry ingredients to make the cookies inside a beautiful mason jar. This will ensure that you don't get there ready to bake your heart out and realize that her University days have left her without the basic ingredients to make a sandwich, let alone a sheet of yummy cookies.
Mason Jar Cookie Recipe
Supplies:
Mason Jar
Dry Ingredients to Make Recipe
Blank Card with Envelope
Pen or Sharpie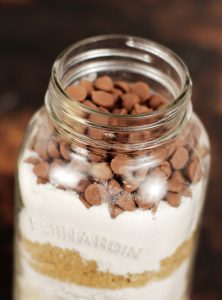 Step 1:
Fill a mason jar with the exact measurements of the dry ingredients that the recipe calls for. Seal the jar with a lid.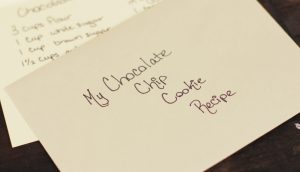 Step 2:
Write your family's recipe on the inside of the card with a special note for your daughter. This card can be posted on her fridge (or in her recipe box) for future referral. Slip the card in an envelope with the name of the recipe on it.
Step 3:
There you have it, a family recipe in a jar! Bring the jar with its card to your daughter during your next visit and enjoy hours of baking fun!
The following two tabs change content below.

Marc Atiyolil is the editor-in-chief of the home décor publication, Home Trends Magazine. His charismatic, down to earth approach can be seen first hand as the co-host of the Marc & Mandy Show airing on networks across North America. His mantra, "Be bold, be different, be unique – Yet keep it simple" is reflected in all of his work. Marc is an avid promoter of breaking down the myths of design and offering simple alternatives to complicated design processes.

Latest posts by Marc Atiyolil (see all)