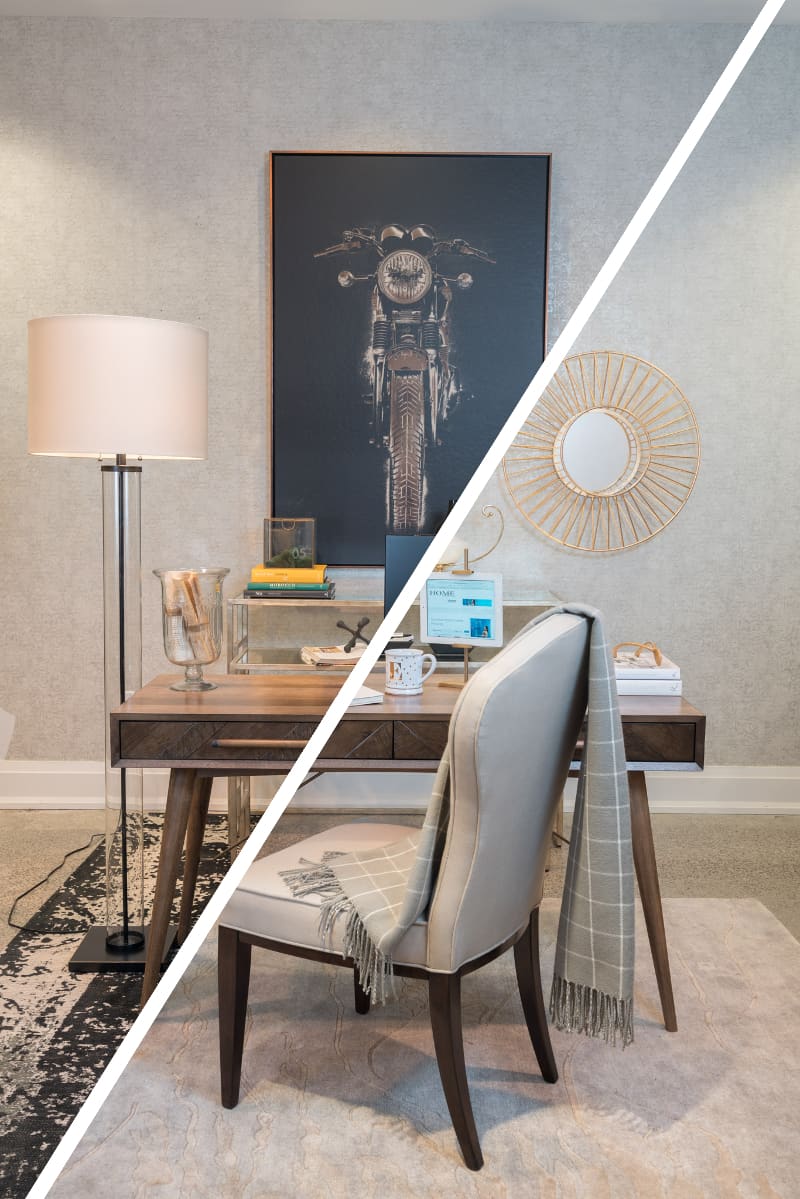 Home Office Decor Ideas with Designer and Event Editor Evelyn Eshun visited Zilli Home Interiors to show us how easy it is to create two looks using the same beautiful desk. Swapping out a few accessories on a timeless desk creates two completely different looks! – Photography by Michael Muraz

THE DESK: The Williamsburg Writing Desk from Zilli Home Interiors is crafted in the spirit of mid-century modern, merging the artisan and timeless style effortlessly. Its design offers a new casual look while paying homage to a classic American architectural style. This desk can be easily integrated into any décor.
THE FIRST LOOK: Her Place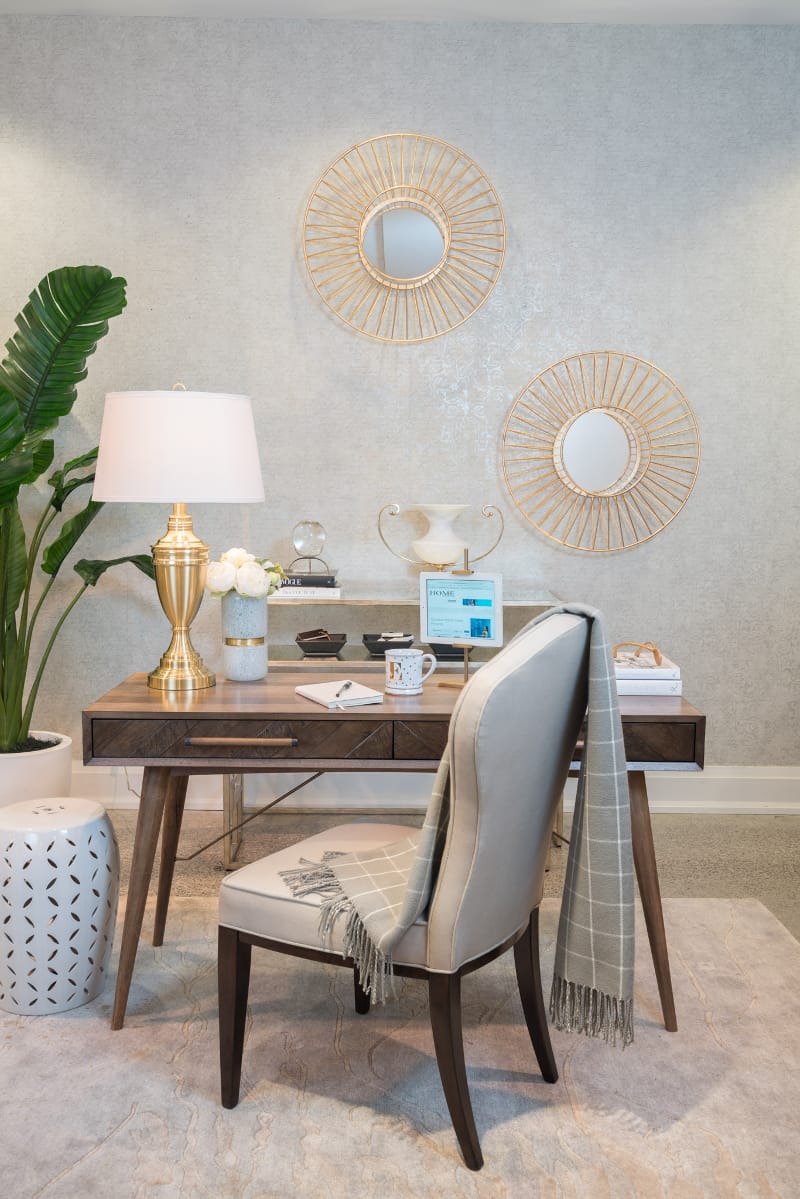 The table lamp has a classic shape and is finished in a bright gold brass which adds sparkle to this office.
The mirrors hung on the wall help add visual interest.
This curvy chair mimics the shape of a female while providing a comfortable backrest for long hours at your desk.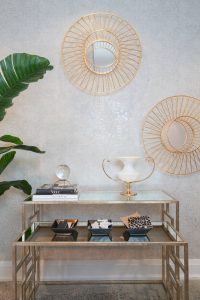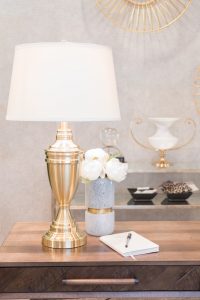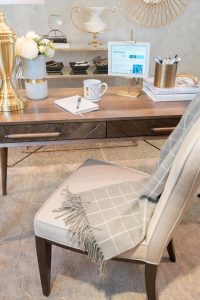 Home Office Decor Ideas for THE SECOND LOOK: His Space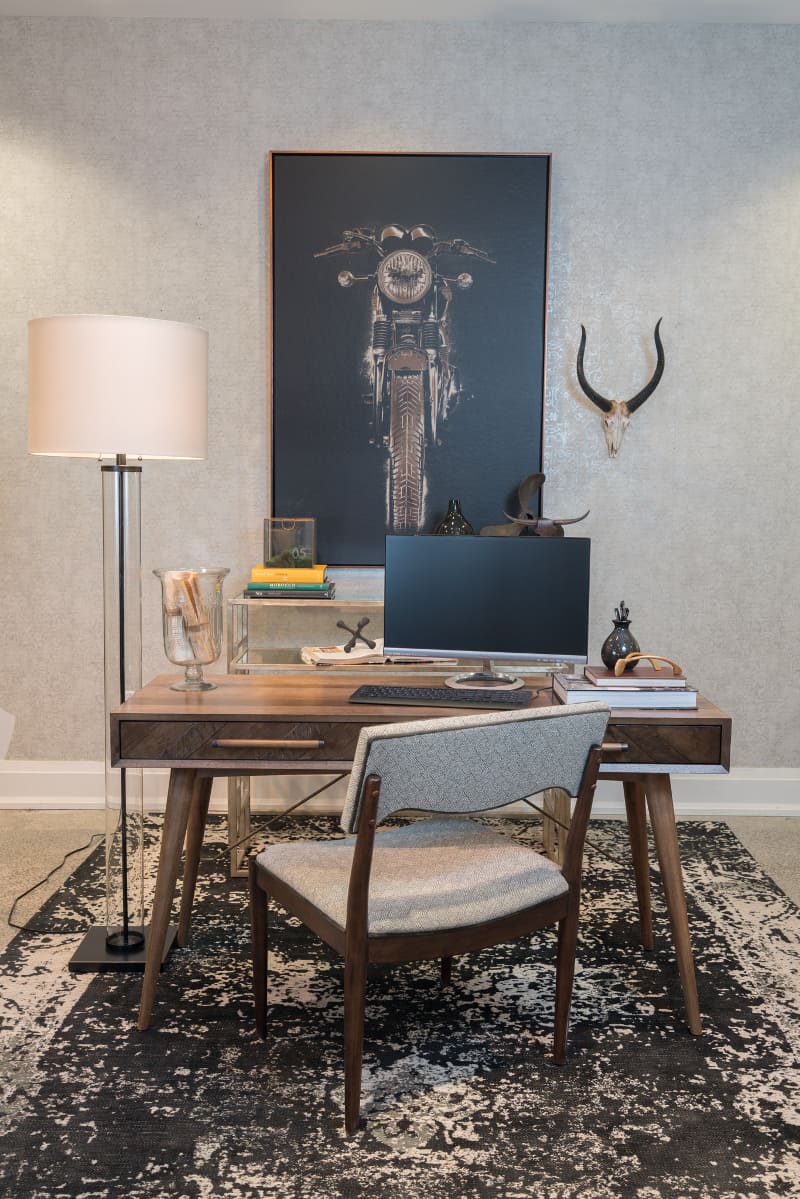 The artwork expresses your personality! Choose what makes you happy and what entices your imagination.
Use a floor lamp instead of a table lamp to save space on your desk.
The chair is shapely and elegant. Its square lines and textured fabric bring a masculine feel to the space.
Layering a rug is a great way to add texture to a home office!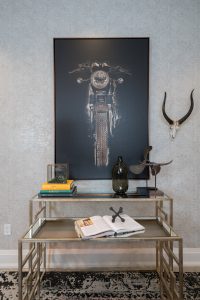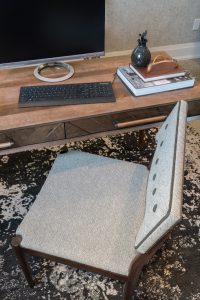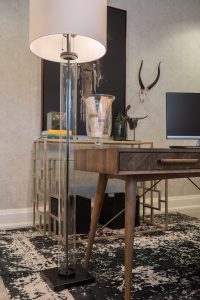 For more great ideas, click here.
The following two tabs change content below.

Evelyn Eshun has been providing creative Interior Design solutions for her Residential Clients in the Toronto area for over a decade. Principal Designer at
Evelyn Eshun Interior Design
, Evelyn has participated in various Television programs over the years in addition to her Design business. With a passion for design and travel, Evelyn has translated her extensive and various experiences into a design philosophy which puts the Client's needs and functional needs first. Always striving for a unique and personalized solution for each Client, Evelyn prides herself on creating interiors which will stand the test of time. Whether transforming an old and tired property into a vibrant home or simply finishing a home with the decorating touches which make a house a home, the goal is always to collaborate with Homeowner, Trades and Suppliers to finish the project successfully.

Latest posts by Evelyn Eshun (see all)