As we are all spending so much more time in isolation and some in small spaces, it's important to extend the space you have. One easy solution is to create more zones you can love this summer. Here are my five easy and affordable tips on how you can create more zones of enjoyment, from the inside and out, in your current space.
Zoning your outdoor space – I love to create zones so there are multiple seating areas – even in a small space like my own! In my space, I opted for a low-profile sofa with ample seating, but I also chose another spot where I put two chairs and a small side table. This allows adults to lounge in one section and kids to chill in another. In tight times, I always recommend looking around your home and repurposing décor. Adding indoor items to your outdoor space is a great way to extend your outdoor living space. Faux plants, rain proof décor or artwork is a great way to help create another living zone. All the pillows that I use are from my own collection and are indoor pillows but since they are fully washable they can do double duty.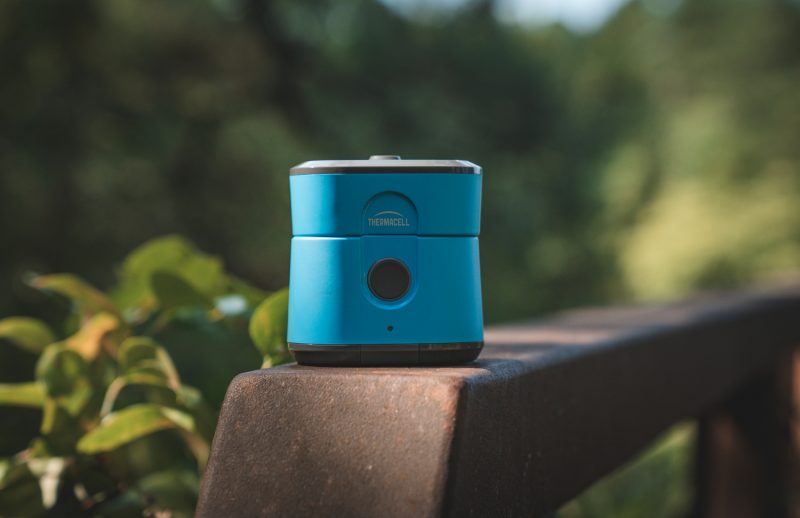 Extend your outdoors – If you are lucky enough to have an outdoor space, either large or small, you can certainly use this as a much-needed extension of your home. Did you know that most Canadians think that mosquitos are the worst part of summer? I've started to use the Thermacell Radius, an area mosquito repellent, that is both innovative and design forward and most importantly provides a zone of protection in my backyard. No more smelly, sticky sprays or candles for me! It protects me and my family from those pesky mosquitoes with up to 15-feet of protection in my outdoor space to truly help me extend my home and enhance my experience.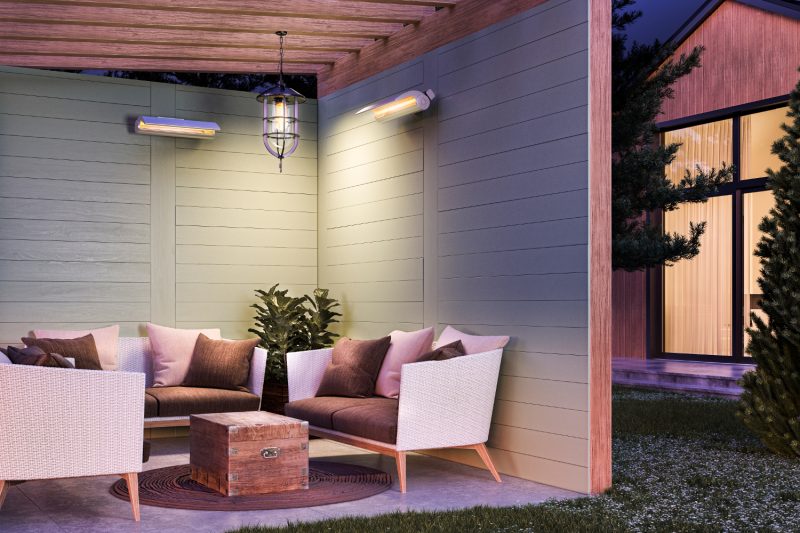 Heating Heaven – If the temperatures drop in the evening, it's not an issue with a heater to keep you warm. I love my Dimplex electric fireplace in my living room but did you know they've expanded their offering to do outdoor heaters? They have two new heating units for making your outdoor spaces more livable and toastier. The DIR and the DSH series heaters are now available in Canada. They're great for patios, balconies, and outdoor living spaces. With a 6-second maximum heat up time, it gets your outdoor space comfortable quickly so you can be enjoying this zone in no time.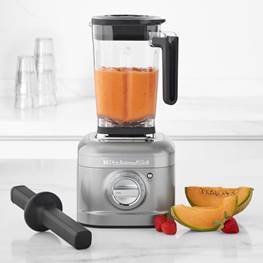 Easy breezy beverages – As the temperatures start to soar and you feel like heading to a nice outdoor patio, your options are certainly limited. It might be time to harness your inner barista or bartender and try your hand at a few frosty drinks from home. I'm in love with the KitchenAid's new K-400 Series Blender. I can toss the toughest ingredients in there and they blend like a dream to a smooth, delicious consistency you'd find at juice bar (for a fraction of the price I might add).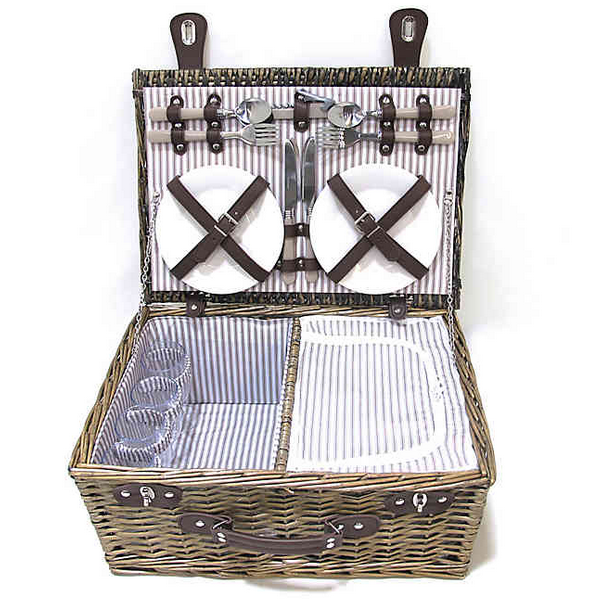 No outdoor space – no problem – If you aren't blessed with an outdoor space or patio, make the best of it. Try creating an outdoor zone, indoors. Find a sunny spot by a window or a quiet zone that you can dedicate to your escape. You might splurge on a picnic set that has all you might need for an indoor retreat – I love this cute one from Bed Bath and Beyond. Set it up, grab some delicious treats, add some candles and uplifting music and drift away in your new space.
While staying at home can be less than desirable, follow these tips to make it easier and more enjoyable to live in the space you have. Cheers!
For more great tips, click here.
To shop for home decor ideas, click here.
The following two tabs change content below.

Canadian Home Trends' Style Editor, Jo Alcorn, Principle Designer and Founder of
Alcorn Home
. Jo has over 15 years experiences as a celebrity interior and home product designer, expert instructor, corporate ambassador, TV personality and a strong female entrepreneur, Jo has created a fabulous fan following. To add to credentials, she is a style editor & writer for multiple publications and blogs, a public speaker, and an avid animal/environmental advocate.

Latest posts by Jo Alcorn (see all)