Here are some low-cost (and even free) tips and tricks to brighten up your home & your mood when you must stay home.
TIP 1: CLEAR OUT THE CLUTTER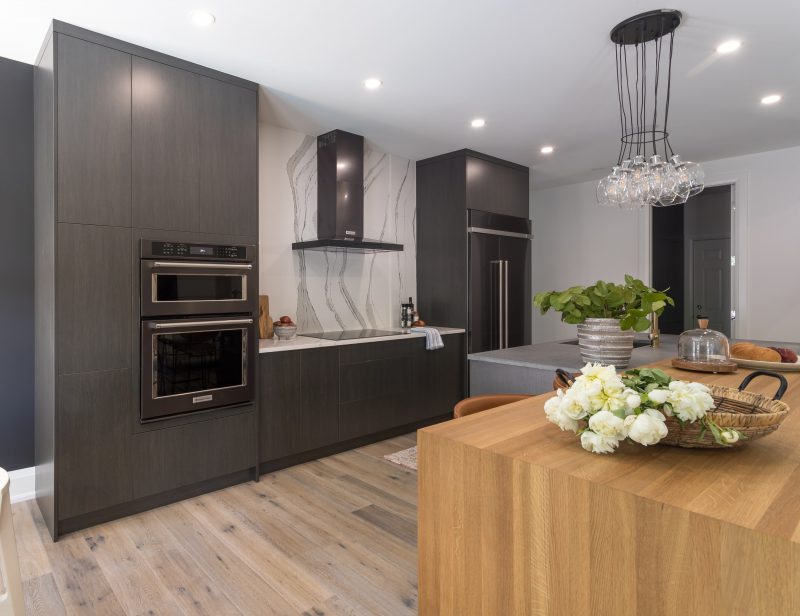 If you're like me, clutter really affects my ability to think clearly. When my countertops are piled with mail and kitchen items I can't get anything else done until it's clear. So that's why tip #1 is to clean out the clutter. I'm not saying you have to Marie Kondo your entire house today but if you can tackle just one area, you'll feel a million times better and you'll be able to focus on the things you need to get done. If you don't have a place to put things – find one. The easiest way to tidy up is to put things back where they need to be. If you don't already have a spot designated or an organized container for storing your item/s it might be time to purge or purchase one.
Tip 2: PAINT YOUR SPACE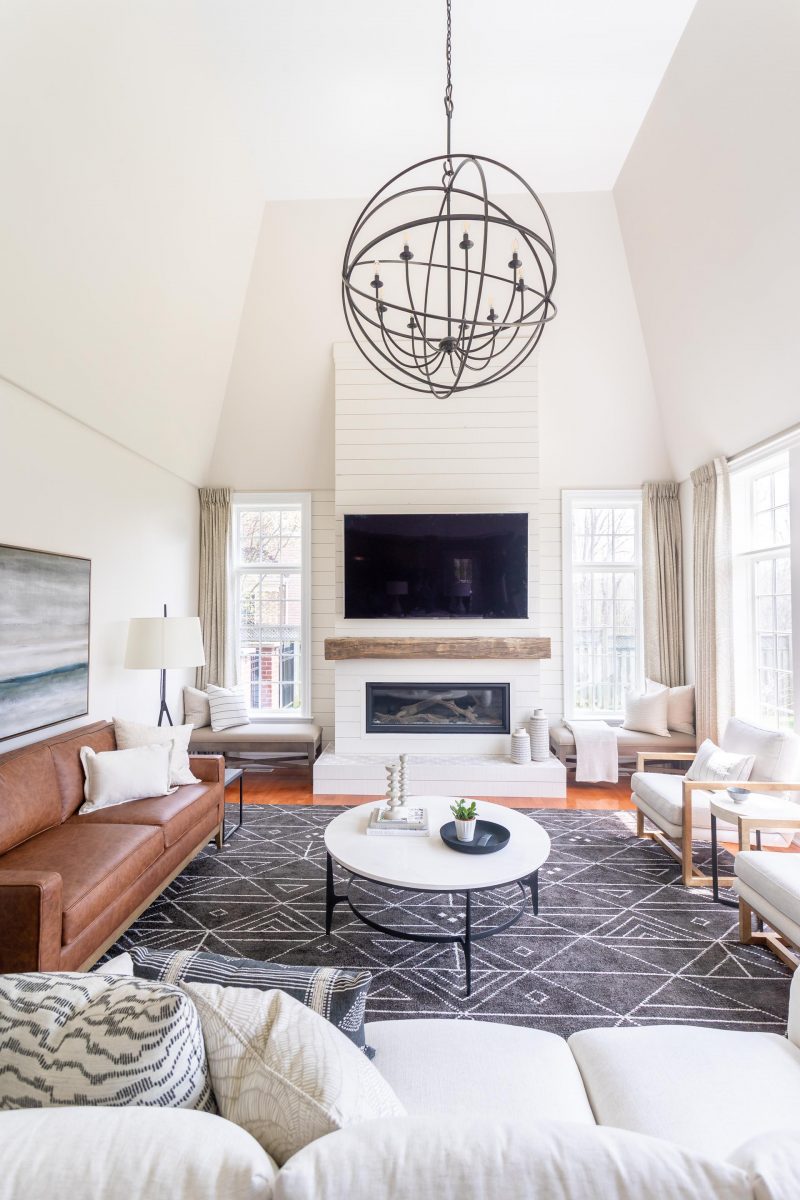 You may have already tackled this one (a few times) during quarantine. I know it was a first on many people's 'honey do' lists. If you're feeling a little low, anxious or stressed lately and you just want things to feel a little brighter, giving your space a fresh coat of paint is one of the fastest ways to boost your mood and your home. The instant gratification you feel will recharge your energy, spark your creativity and ease your mind. A few of my favourite light and bright colours are: Oxford White, Chantilly Lace, White Dove and Sea Pearl.
Tip 3: ADD A FRESH SCENT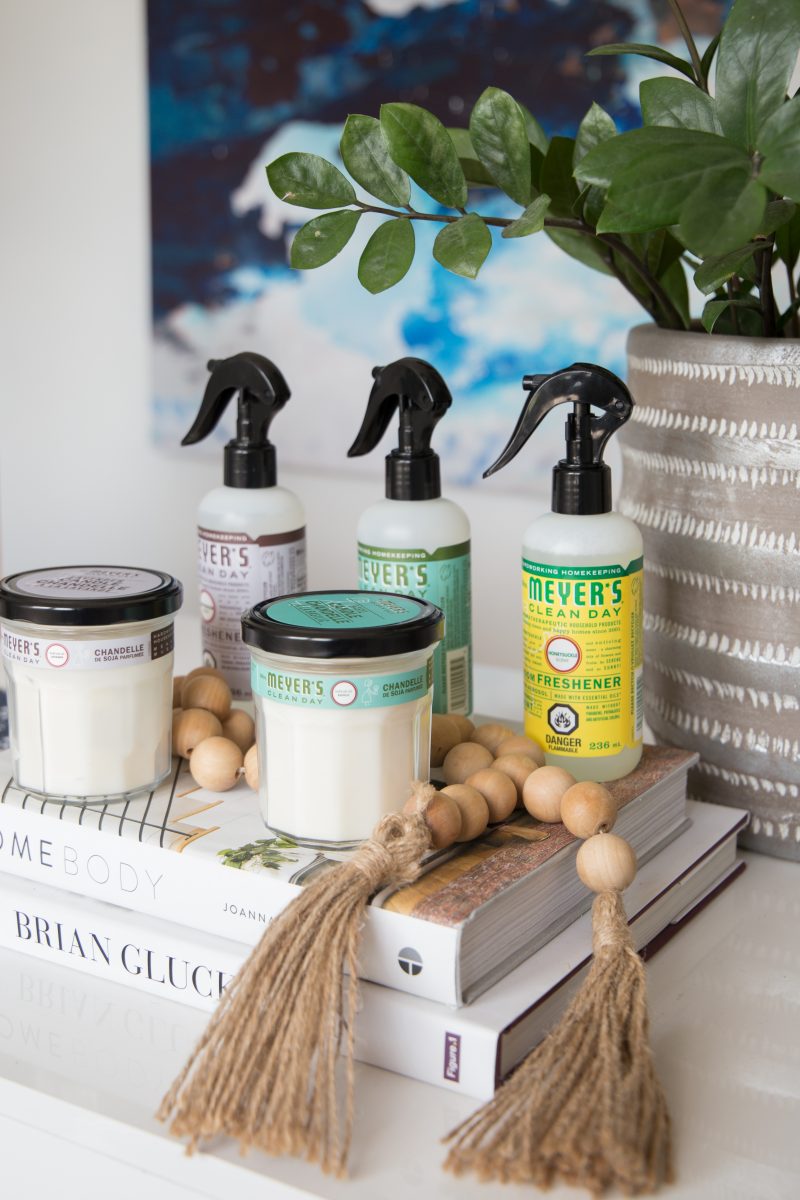 It's amazing how much a scent can alter your mood. In my recent grocery adventures, I've been perusing the aisles for things that will bring me a little bit of happiness at home. Candles always do the trick for me. Whenever I'm stressed or anxious I light a candle and play music through the house to brighten my mood. On my last trip I noticed that Mrs. Meyer's Clean Day had just launched their soy candles and room fresheners in Canada. Their beautiful array of soy candles are made with plant-derived and other thoughtfully chosen ingredients, in a variety of fresh garden scents. Did you know that scents can actually help alter your mood? I was excited to test these gems out for myself. My favourite one is the lavender scent: this therapeutic scent always reminds me of a spa trip; it can help soothe and relax you. I also love giving a mist of their honeysuckle room freshener to our family room in the morning. The fruity scent lingers throughout the day and makes me smile.
Tip 4: CLEAN YOUR WINDOWS & MIRRORS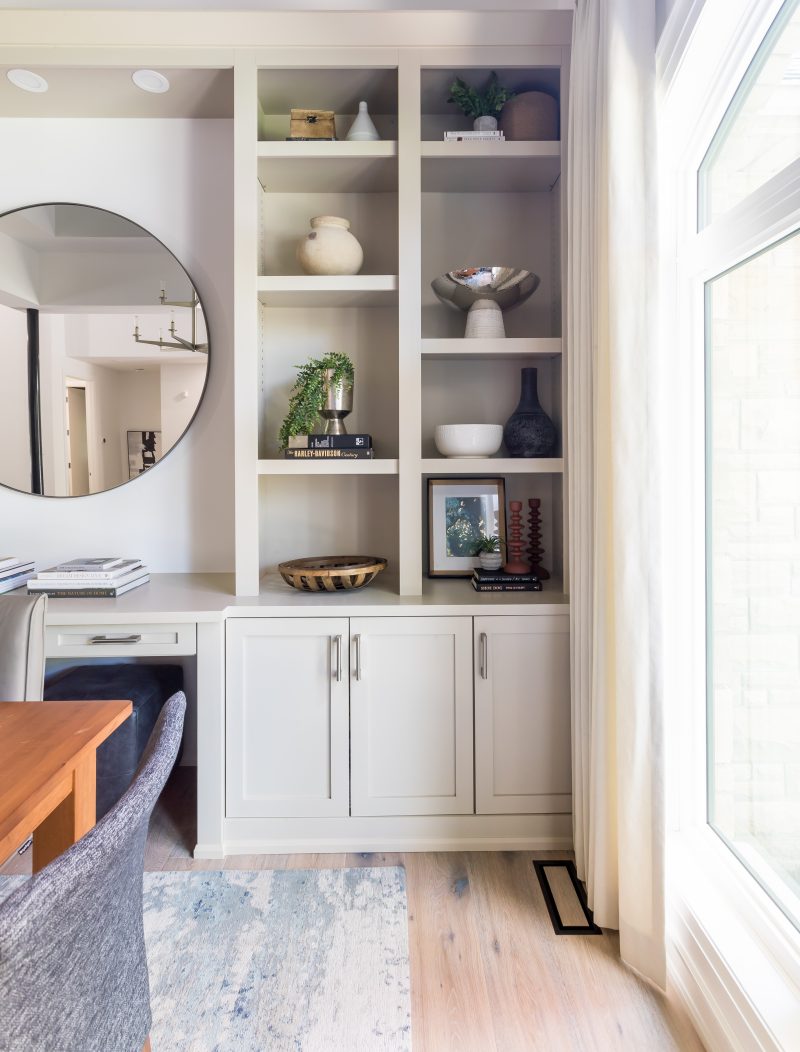 Ok, this task is one that you've probably put off for awhile. It's not the most exciting but it can make a big difference. Think about it, your mirrors and windows are the sources of light and they help to reflect and bounce light around your rooms. By cleaning them, you'll get an instant feeling of gratification and, of course, it will literally brighten your home by allowing more light in.
Tip 5: TREAT YOURSELF TO SOMETHING NEW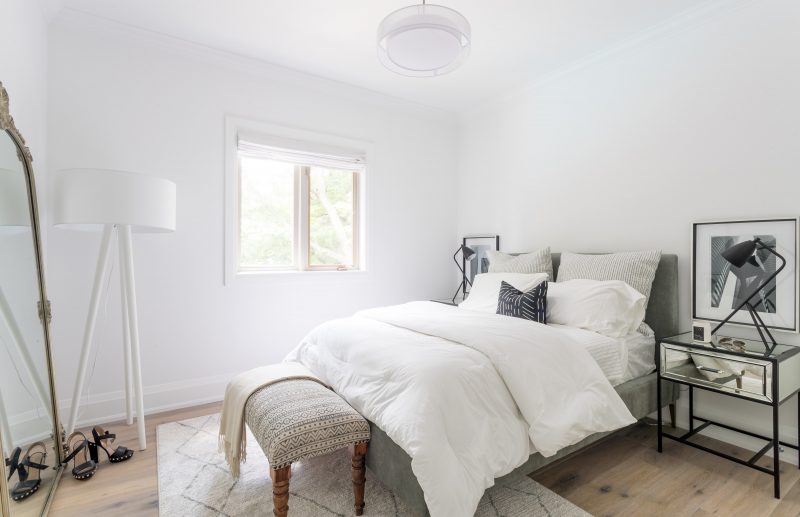 I don't mean go and spend hundreds of dollars on something (but I mean hey… if you're feeling that new necklace and it's going to make you feel like million bucks then maybe it's worth it). My favourite pick-me-up is a pair of new sheets. My personal favourite – White Terry Home. They are soft, super cozy and, for me, sleep is a priority right now. I've got too much to get done and not a second to spare in the day. Maybe your treat is a fresh bouquet of flowers, new pillows or a new book. It's known that when you purchase something it can actually make you feel really good. They call it retail therapy for a reason, right? Ha!
So, there you have it. I hope you can use these tips and tricks to brighten your home and your mood. Try them out for yourself!
Photography Credit: Cameron St. Visual Storytelling
Spaces Designed By: Jaclyn Harper – Harper Designs
For more great tips, click here.
To shop for home decor ideas, click here.
The following two tabs change content below.

Jaclyn is highly recognized for her television career. She has hosted Canada's Earliest Morning Show – Morning Live First Edition, Canada's Longest Running Children's Program – Tiny Talent Time and was a host for The Shopping Channel. Nowadays, you'll see Jaclyn as a Design Expert on shows like Breakfast Television, Your Morning, CTV Kitchener, CHCH's Morning Live and The Marc and Mandy Show. Jaclyn started
Harper Designs
in 2016 to work as a freelance designer for a local design firm. She had the opportunity to style behind the scenes for the show 'The Property Brothers – Buying and Selling'. In 2018, Jaclyn took her business full scale. She has been featured in numerous magazine and has collaborated with brands that include Enbridge, The Home Depot, Metrie, Weber, Spray Net and more. Jaclyn focuses on full home renovations and has an upcoming home renovation series she'll be sharing on Youtube.

Latest posts by Jaclyn Harper (see all)