Films are often the inspiration for societies' trends in fashion, interiors, language and lifestyle. The classic novel The Great Gatsby by F.Scott Fitzgerald is no exception. The Roaring 20's and the Jazz era was a time of parties, design renaissance and new wealth. The glamorous Plaza Hotel is a grand building which opened in 1907 ready for the dazzling events which were held in the building.
The hotel has been meticulously renovated recently and re-opened to the delight of all who hold this hotel in high regard. There is a suite which was designed to pay homage to Fitzgerald, a regular patron with his wife Zelda. Designer Catherin Martin was procured to design the suite which is of course named The Fitzgerald Suite. It is dramatic and evokes the history of the time.
In these photos: The Plaza Hotel Fitzgerald Suite with a luxurious bedroom with crystal chandelier, mouldings and mirror furniture. The sitting room features flowers, photography on the wall. The bathroom includes a furniture style vanity, marble mosaics and high polish finishes.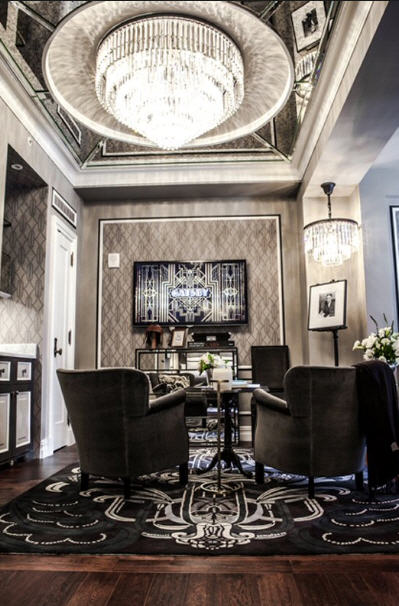 You don't have to be a millionaire to use some of these inspirations in your home; take elements such as the metals, the shapes and patterns and include them in your décor. Get the look with some of the items below..
Source: Restoration Hardware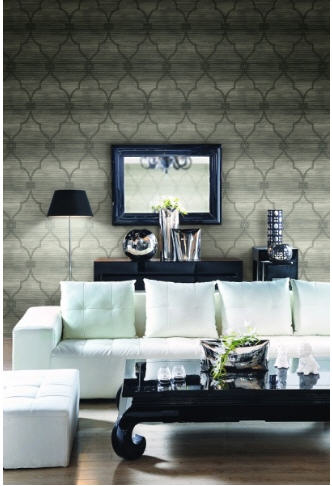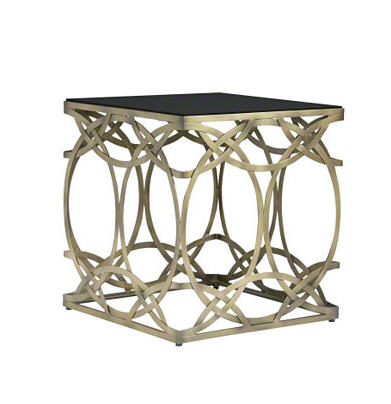 Source: Baker
Source: Statum Designs
The following two tabs change content below.

Evelyn Eshun has been providing creative Interior Design solutions for her Residential Clients in the Toronto area for over a decade. Principal Designer at
Evelyn Eshun Interior Design
, Evelyn has participated in various Television programs over the years in addition to her Design business. With a passion for design and travel, Evelyn has translated her extensive and various experiences into a design philosophy which puts the Client's needs and functional needs first. Always striving for a unique and personalized solution for each Client, Evelyn prides herself on creating interiors which will stand the test of time. Whether transforming an old and tired property into a vibrant home or simply finishing a home with the decorating touches which make a house a home, the goal is always to collaborate with Homeowner, Trades and Suppliers to finish the project successfully.

Latest posts by Evelyn Eshun (see all)