Earlier this week, I had an opportunity to chat with Jan, the female half of the Vancouver-based husband and wife team behind Poppytalk and Poppytalk Handmade. Poppytalk, a Canadian design blog, is a fantastic collection of inspiration and ideas from across the globe.  Read on to see what Jan had to say about design, inspiration, trends, her home and personal style and the inspiration behind Poppytalk and Poppytalk Handmade. – Crystal Williams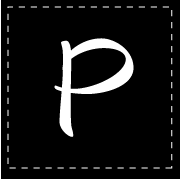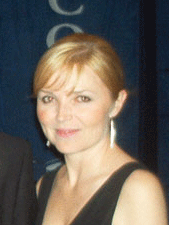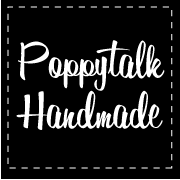 Jan at Home
1. What room in your home would you say is your favorite?
Well, we're renovating, so at this time, not one room is worthy yet! Hopefully it will be the kitchen!
2. If you could pick one room in your home that most needs to be redone, which room would it be?
Besides all of them? Probably most needed would be the bathrooms
3. If you could have a designer come into your home, who would you pick and why?
Of course it would be Sarah Richardson – I just like her DIY ethics and creativity!
4. You mentioned that you are renovating and I know you are an avid promoter of DIY projects. Are you undertaking any special DIY projects as part of the renovations?
Nothing as of yet, but we do have plans to build a breakfast nook into the kitchen, along with entryway organizing DIY ideas. Right now we are still just trying to get the main things done first like flooring, drywall, tiling, etc. We do it all in our spare time so it's going to be a while until we get to all the fun DIY stuff.
5. How has Poppytalk affected your everyday life and your own personal design?
I've learned a lot about design in these past seven years, and I think the most important thing I've learned is that less is more.
6. If you could pick one piece in your home that would be your favorite, what would it be?
I love my Alyssa Ettinger ceramics.
7. How would you describe your own personal home decor style?
Relaxed, modern, Scandinavian.
Jan on Inspiration and Trends
8. Where do you find inspiration for your posts?
Everywhere! From magazines, online, shops, art shows, student work. It's amazing how infinite the world is.
9. What current trends do you love?
I'm loving florals and toiles a lot this spring!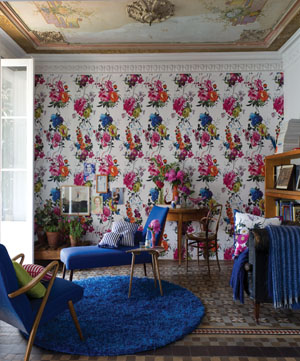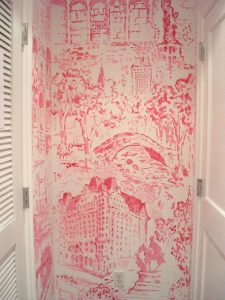 Florals – Amrapali – Peony, Toiles
10. If you could pick the next big trend or hot colour, what would it be?
It's all so organic really – it's usually something I can't find in stores – that's when I know a trend is emerging. But if I had to pick – I love bright colour saturation in photographs, art and in fabrics.
I love these spray painted succulents by Flowers by Bornay , a florist out of Barcelona.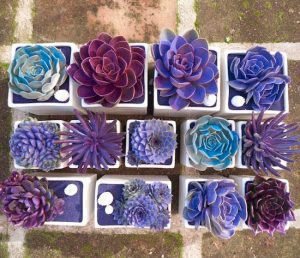 11. What are your favorite websites/blogs for design inspiration right now?
I like the Scandinavian blogs these days, but my tastes change quite often – ones that come to mind:
Scandinavian Deko
Emmas Designblogg
and Canadian blog – KITKA
Jan on Poppytalk and Poppytalk Handmade
12. Do you have a post that stands out as a favorite?
I enjoy my "Cool Decorating Tricks" posts and/or "Hotel Style"
13. What is the biggest thing you have learned about design as a design blogger?
It's never-ending!  Inspiration is in every corner of the world and there's always something new to see/learn!
14. How would you describe Poppytalk Handmade to someone who has never seen your website?
It's basically an online "curated" exhibition site featuring work from emerging and established designers/artists from around the world. We exhibit their work, and a buyer can click on the buy button which will take them directly to the artist, from whom they would buy from directly. It's also a place for magazines and wholesalers to find new works.
15. What do you look for when choosing products for Poppytalk Handmade?
Craftmanship, things that are current, fresh and unique.
The following two tabs change content below.

Crystal Williams
As Online Editor for Canadian Home Trends Magazine, Crystal has a passion for design and decor. She enjoys browsing the web to find new, exciting decor ideas, DIY projects and unique products to share with her readers. With formal training in graphic design and a background in the event planning/design business, Crystal looks at design from all angles to give readers a fresh perspective.

Latest posts by Crystal Williams (see all)